No Trees, No Kiyomizu-dera
3. Zelkova Pillars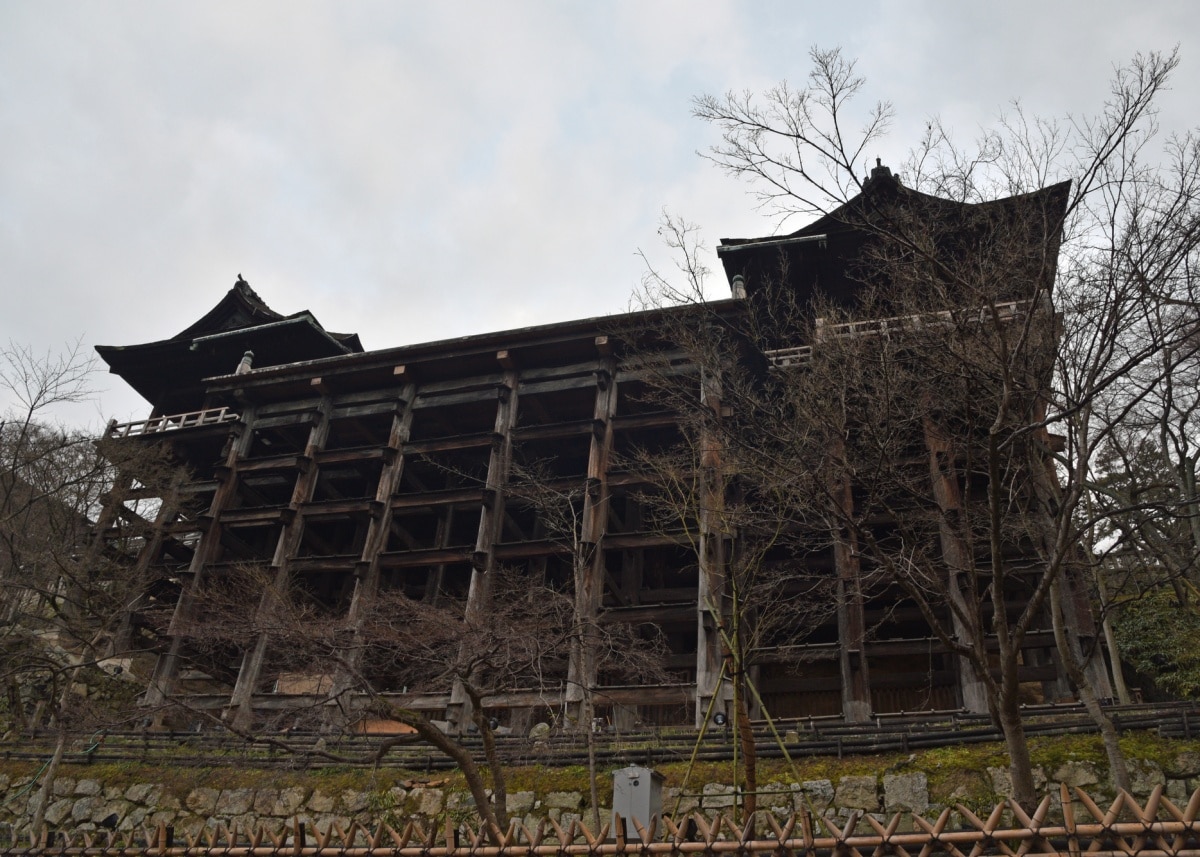 Kiyomizu's present buildings were constructed in 1633, and the temple's most distinguishing feature is its hillside veranda. The 13-meter (43-ft) drop is so iconic that the expression "Kiyomizu no butai kara tobi-oriru" ("Leap from the veranda at Kiyomizu") is the Japanese equivalent to "take the plunge."
The pillars that support the veranda are made of the giant Zelkova tree (keyaki in Japanese), which stands up to 12 meters (39 ft) high.
Like the rest of the temple, the entire structure has been assembled without the use of a single nail!
2. Hinoki Boards
The flooring of Kiyomizu's veranda is made of over 400 hinoki boards.
Hinoki is a species of cypress native to Japan that yields particularly high-quality timber. With its soft yet strong structure and anti-bacterial aromatic properties, it's no surprise that hinoki is used in the construction of temples, shrines and palaces all over Japan, including a very specific type used for the reconstruction of Ise Grand Shrine.
1. Hinoki Bark Roof
It's easy to imagine wooden boards, but what about wooden roofs? Kiyomizu's roof is made of hinoki bark. Multiple layers of long strips of bark are fixed on the roof structure with bamboo nails.
Check out this video to see how it's done! Note that this isn't from Kiyomizu—it's the repair of a similar roof at Shofuso Japanese House and Gardens in Philadelphia.

So the next time you stand on the balcony at Kiyomizu, give some thought to the unique materials that are holding you aloft!