Two Big-Name Shrines for Hatsumode
1. Izumo Taisha (Shimane)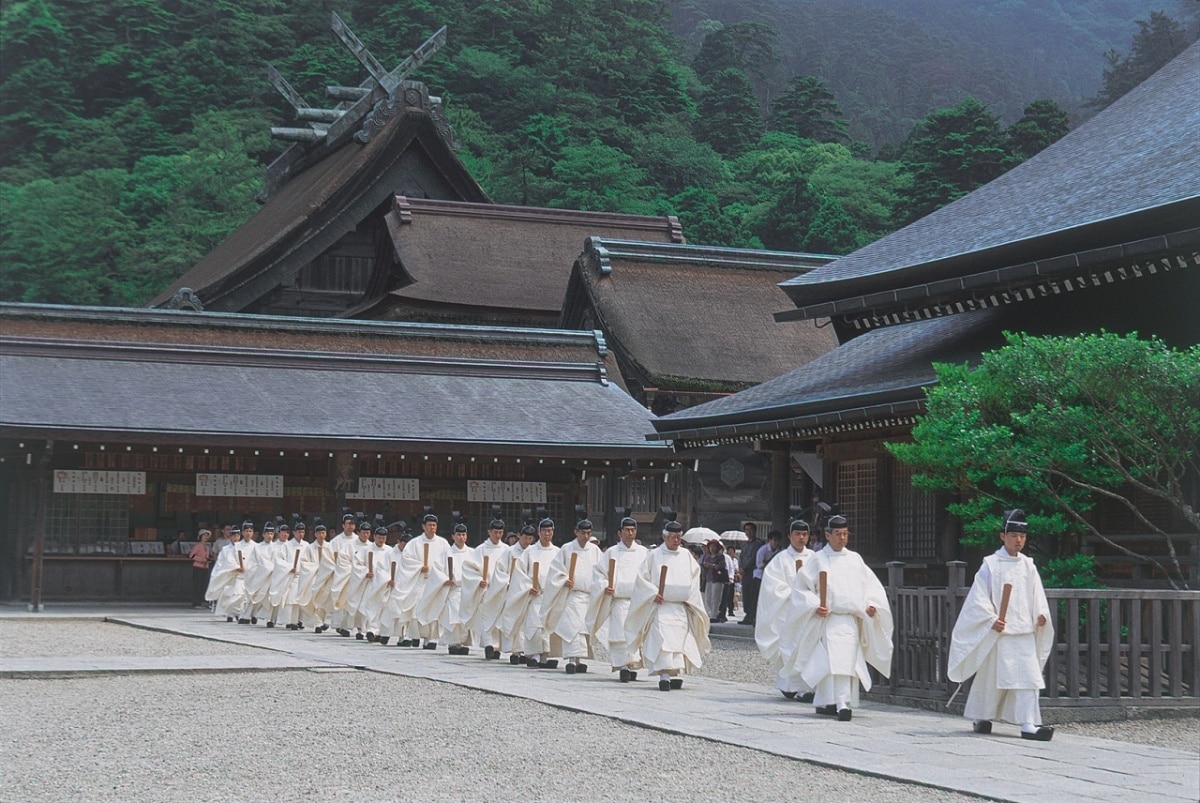 Located in Shimane Prefecture, Izumo Taisha is the one of the most prominent and important Shinto shrines in all of Japan, made up of a sprawling complex near the west coast. This National Treasure is believed to have been constructed by descendants of the sun goddess Amaterasu. Today, the shrine, heavily forested and embraced by the Chugoku mountain range, still has major connections with the Imperial Family, having hosted Princess Noriko's fall wedding in 2015. Every January 1 and 3, Izumo Taisha welcomes the New Year with its annual festivals, drawing millions of visitors.
2. Ise Jingu (Mie)
Another Shinto hall of significance is Ise Jingu, located in Mie Prefecture. Though widely acclaimed for its autumn rituals and December agricultural festivities, Ise Jingu is home to an ancient pilgrimage route, and members of the Imperial Family have reigned as the high priest and priestess since the seventh century.

The complex houses old artifacts and the Sacred Mirror, one of the holiest Shinto items. The nearby village retains rustic Japanese history, with original and replica buildings still in place from centuries ago. Only those of noble birth are allowed into the most hallowed portions of the shrine, but there are more than 100 shrines around the main complex and the city of Ise, making it an ideal spot for hatsumode enthusiasts.
If you're in the Tokyo area for the New Year, Meiji-Jingu, Jindai-ji, Zojo-ji (above) and Senso-ji are the go-to places for big-city dwellers. But wherever you're spending New Year's Day in Japan, you won't want to miss the time-honored tradition of hatsumode!