The Shrine with the Best View of Mount Fuji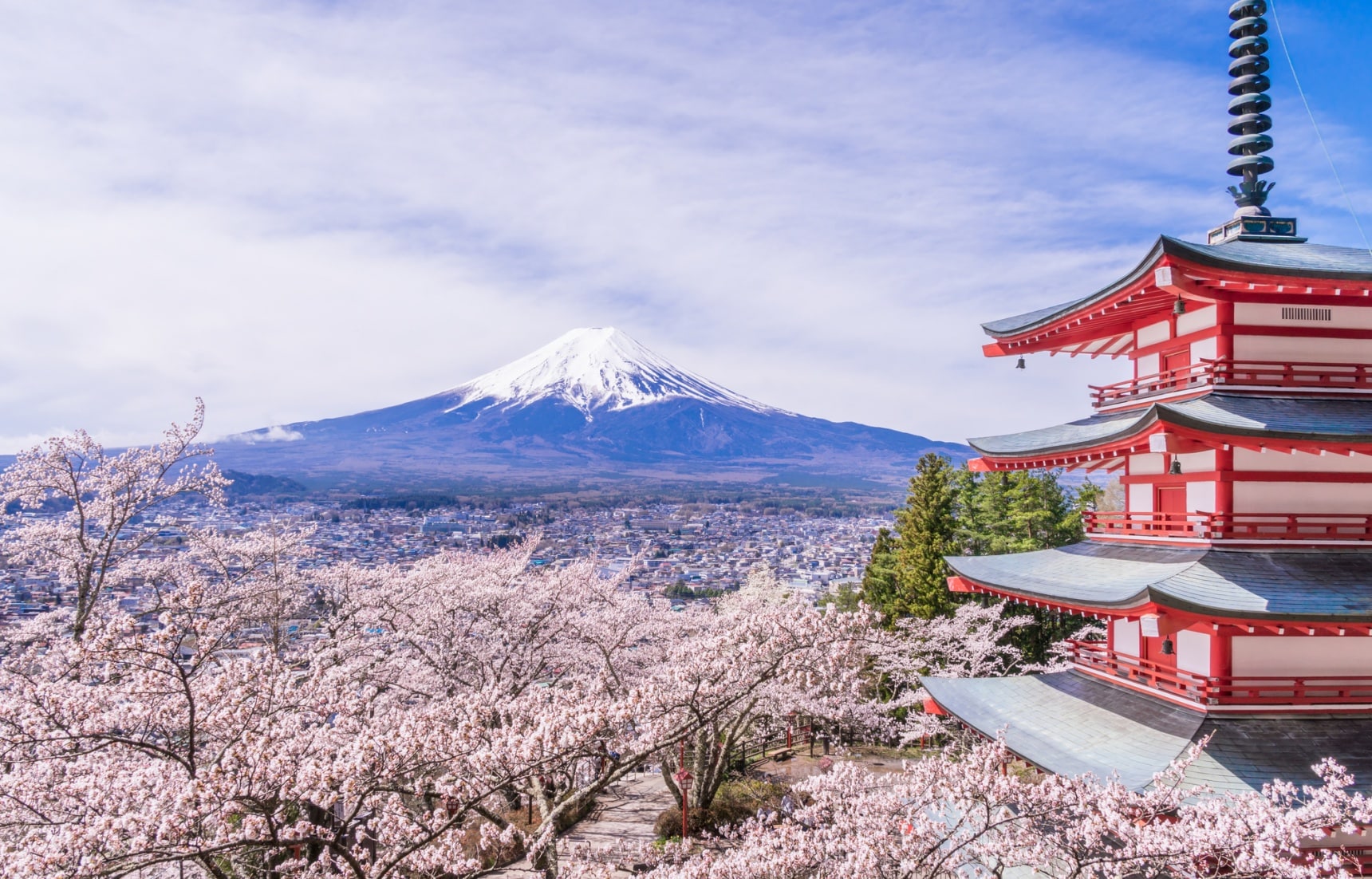 Its traditional architecture and undeniably stunning view of Japan's highest mountain make this one of the most recognizable of Japanese landmarks, and a popular destination for tourists and locals alike—as well as a hot subject for photo manipulation!
Chureito Pagoda is a 10-minute walk from Shimoyoshida Station on the Fujikyuko Line (roughly two hours from Shinjuku if you're starting in Tokyo). It's a journey of 398 steps up to reach the top, but absolutely worth the extra exercise to see such an unobstructed view of Japan's most iconic peak.
Why 398 steps? Because the goddess of Mount Fuji is Konohana Sakuya, and 3-9-8 can be read sa-ku-ya. The pagoda is especially beautiful during the cherry blossom season (usually mid-April in this part of the country), and a very popular photo spot all year round.
Technically called the Fujiyoshida Cenotaph Monument, the five-storied pagoda is found in Arakurayama Sengen Park (新倉山浅間公園・Arakurayama Sengen Koen), located above Arakura Fuji Sengen Shrine (新倉富士浅間神社・Arakura Fuji Sengen Jinja). Not significantly old in itself, the pagoda was built as a peace memorial in 1958.
If you still haven't had enough of this incredible spot, be sure to check out this stunning 4K footage from the pagoda and a few rare shots of Arakura Sengen Shrine itself.

Address: 3353-1 Arakura, Fujiyoshida City, Yamanashi