4 Outdoor Adventures in Gankoyama
Gankoyama is a stretch of lush cedar trees and log cabins on Chiba Prefecture's Boso Peninsula, about two hours southeast of Tokyo. It's become an immensely popular eco-tourism destination for outdoors enthusiasts. So if you feel you're losing touch with nature in the city, here are our top four outdoor adventures in Gankoyama!
4. Forest Yoga Experience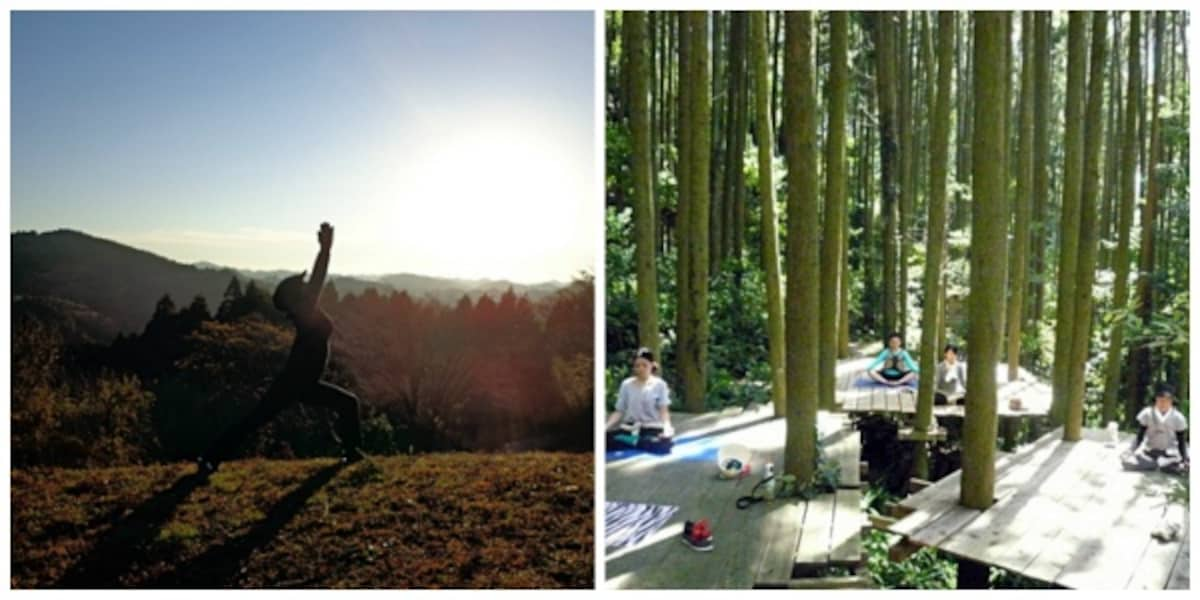 Refresh yourself with a leisurely yoga session in the forest. Surrounded by trees and fresh air, rejuvenate and relax in the afternoon or at sunset. Immerse yourself in a relaxing and energizing session of yoga, and then convene for a wood-fired pizza lunch!
3. Family Tree House Building
For the ultimate team-building experience for your family, try building tree houses together in Gankoyama! Parents and children work together in the soaring cedar forest and learn to build an amazing tree house. Grow closer together as a family while you have fun in the great outdoors!
2. Relaxing Outdoor Adventure Experience
Escape the hustle and bustle of city life: Spend two days in nature and refresh yourself while having fun with a wide range of activities. Let yourself shine in the serene outdoors. The exact activities change by season and are prepared for each group, but some examples include walking in the forest, morning yoga and nighttime strolls. For more active groups, wood chopping and harvesting experiences are also available. And everyone can enjoy relaxing in a hammock or chatting over a campfire!
1. Overnight Tree House Master Building Course
This one is for the lone traveler (the family option is above!). Build a tree house with the local instructor. No previous carpentry experience is needed, so everyone can join in and try working with their hands. Gankoyama is built around discovering and passing on eco-friendly skills and lifestyles. Get a feel for the amazing bounty of nature as you build a tree house in the breathtaking cedar forest.