Saitama's Top 5 Foody Souvenirs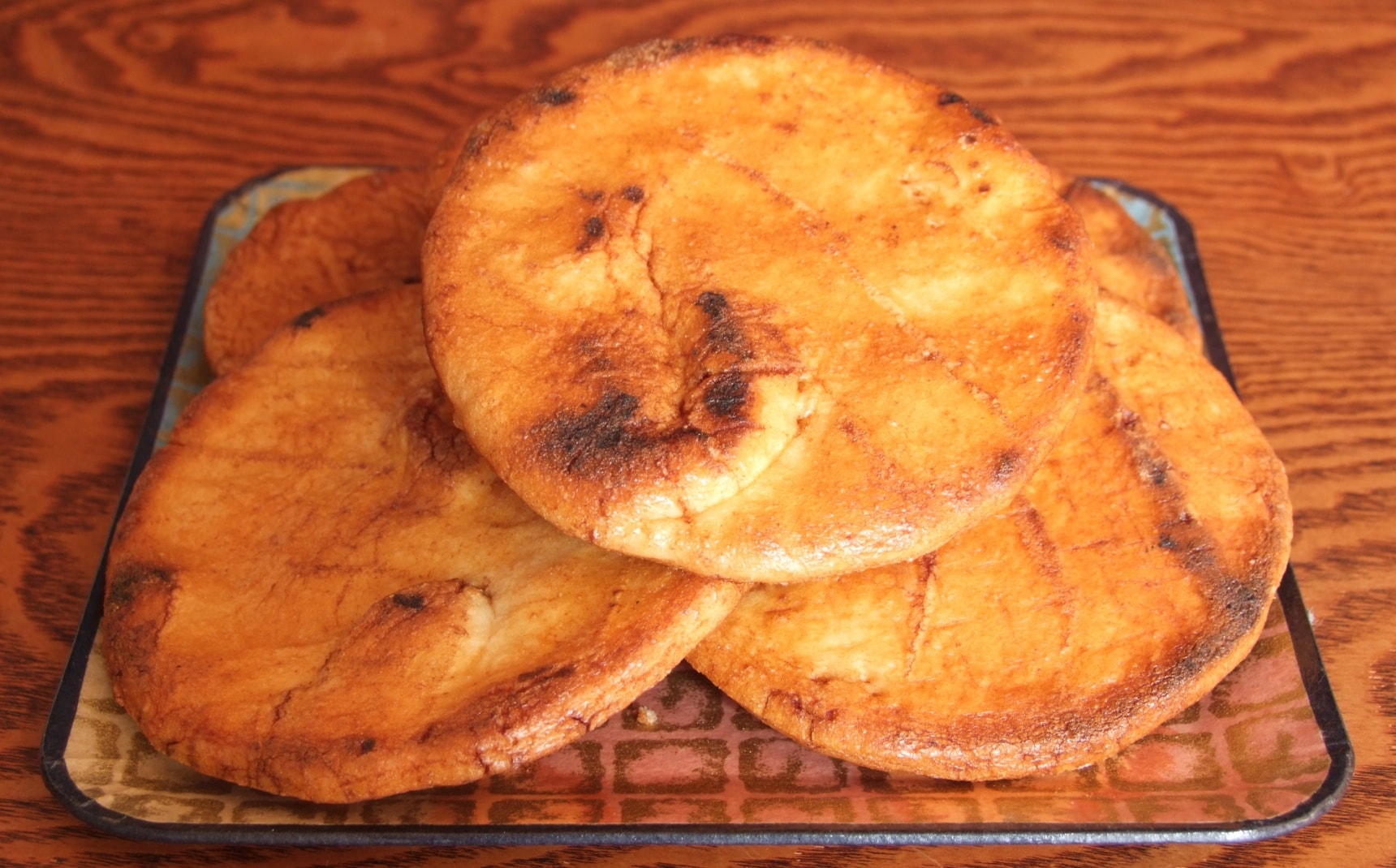 After any trip in Japan, you'll want to hit up the souvenir shops to grab some treats for yourself or your friends, and a trip to Saitama is no different. But therein lies a predicament—there are always too many neatly wrapped souvenirs to choose from! Not to worry: we've listed the five best treats and teas Saitama has to offer!
5. Gokabo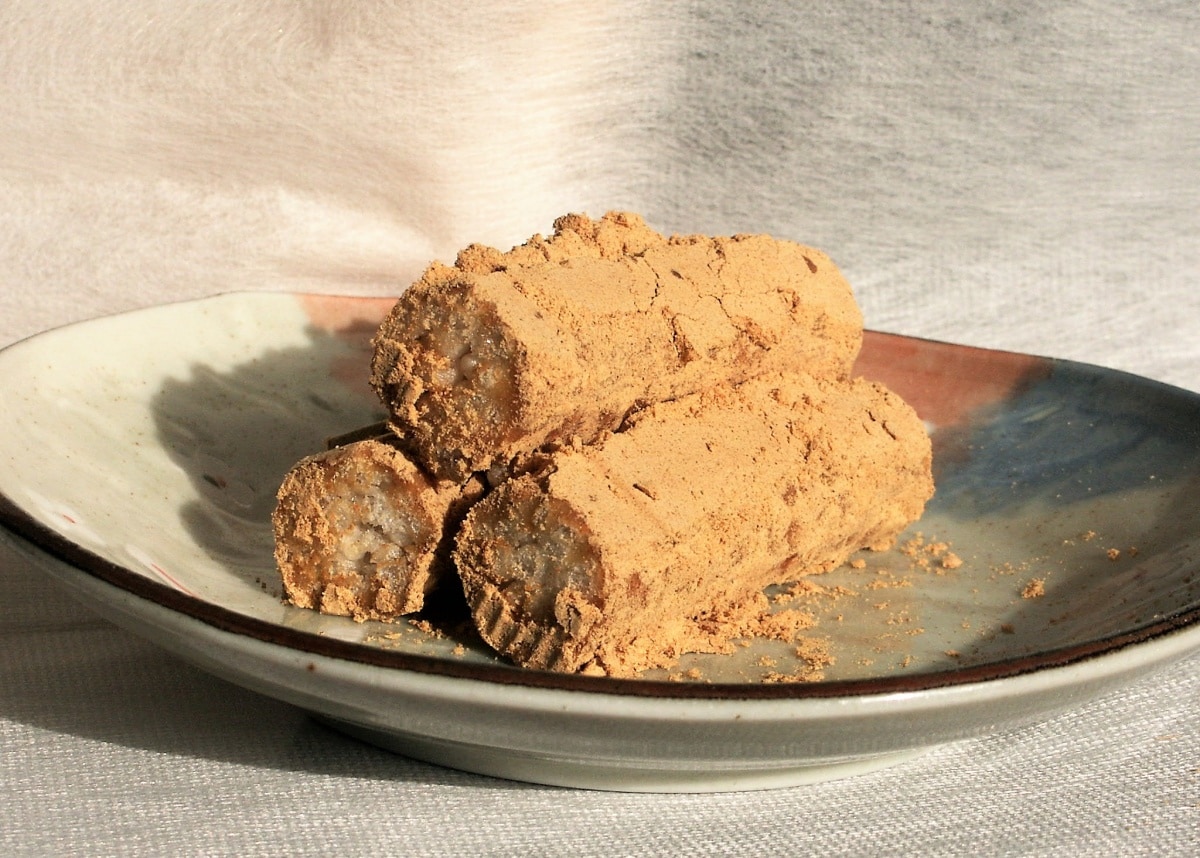 Listed as one of Saitama's "Three Most Reputable Snacks," gokabo combine sweet kinako (soybean flour) with crunchy white rice to make a mildly sweet cylindrical pastry. The pâtissiers in Kumagaya City have continued to make gokabo using the same techniques since the Edo Period (1603–1868), which requires the pastry chefs to roll out the hand-fanned rice into long, thin cylinders in the kinako powder, and then stack them one on top of the other. The end result is a five-layer-tall, honeycomb-shaped pyramid that the pastry chef then cuts with what resembles a cleaver. The end result is pure, crunchy perfection!
4. Matsupokkuri
Up in Higashimatsuyama City, the famous snack shop Fukuya churns out its aptly named pine-shaped fluffy delight, matsuppokuri (matsu meaning pine and pokuri meaning fluffy). Founded during the Meiji Period (1868–1912), the shop has continued to sell this treasured pastry without changing the recipe, which is filled to the brim with an (red bean paste). Just one bite and you'll feel as though you've slipped into the past!
3. Koi Imo
Another one of Saitama's famous three snacks, koi imo, is perfect for any potato lover since it has satsumaimo (sweet potato) and sweet bean paste wrapped in ground Japanese yams mixed with sticky rice flour. Simply put it in the microwave for a few seconds to heat it up, then pop it in your mouth and let the koi imo work its magic!
2. Soka Senbei
Soka senbei is one for the books—or more specifically, the history books, as the crunchy crackers are recorded in Japanese social studies textbooks as Saitama's most famous snack, naturally making it the third of Saitama's "Three Most Reputable Snacks." Since Soka City is surrounded by rice fields and stands in close proximity to Chiba Prefecture's Noda City, a famous producer of soy sauce, it has all the ingredients necessary to produce some of the best senbei in Japan.

During the Edo Period, Soka was a stopover town where travelers would stock up on supplies and souvenirs, and the most coveted item in the town was Soka's senbei, as they were both inexpensive and lightweight. Since its founding in 1901, one of the oldest senbei shops in Japan, Shimeya, has continued to produce senbei that are both light in weight and delicate in flavor.
1. Sayama Tea
Your throat probably will be parched after all those sweets, so why not quench your thirst with some Sayama tea? Considered one of Japan's three greatest teas, Sayama tea has rather thick leaves, which gives it a sweet and full-bodied flavor. Thanks to the Sayama biire method, which involves first steaming and then roasting the leaves on washi (thin Japanese paper), tea production was revived in the region in 1802 and has continued to prosper since. So before you head to the register with your Saitama souvenirs in tow, be sure to pick up some Sayama tea leaves—or at least a bottled tea drink—to pair with your Saitama goodies!