A 'New' Museum for Your Kyoto Bucket List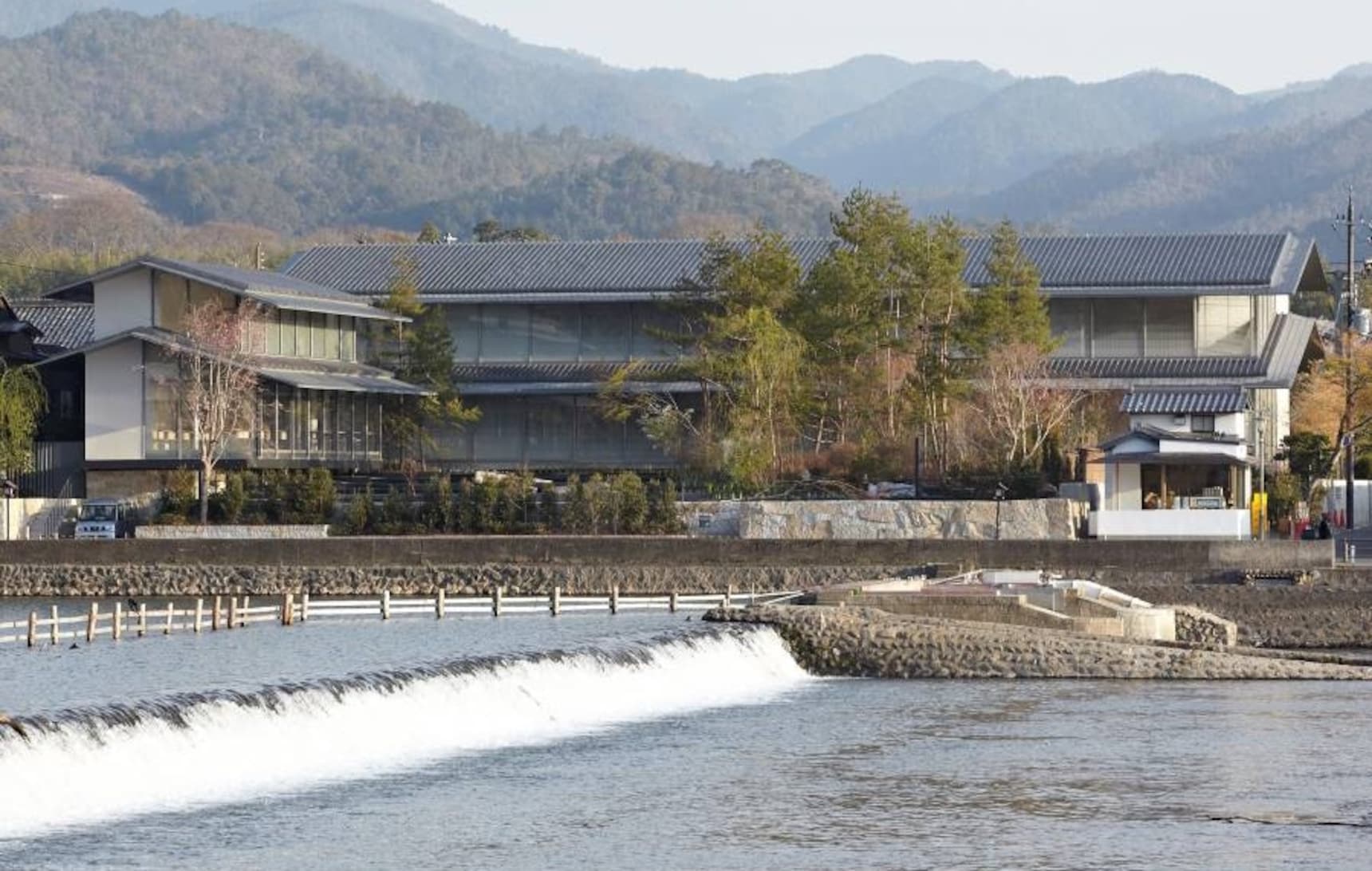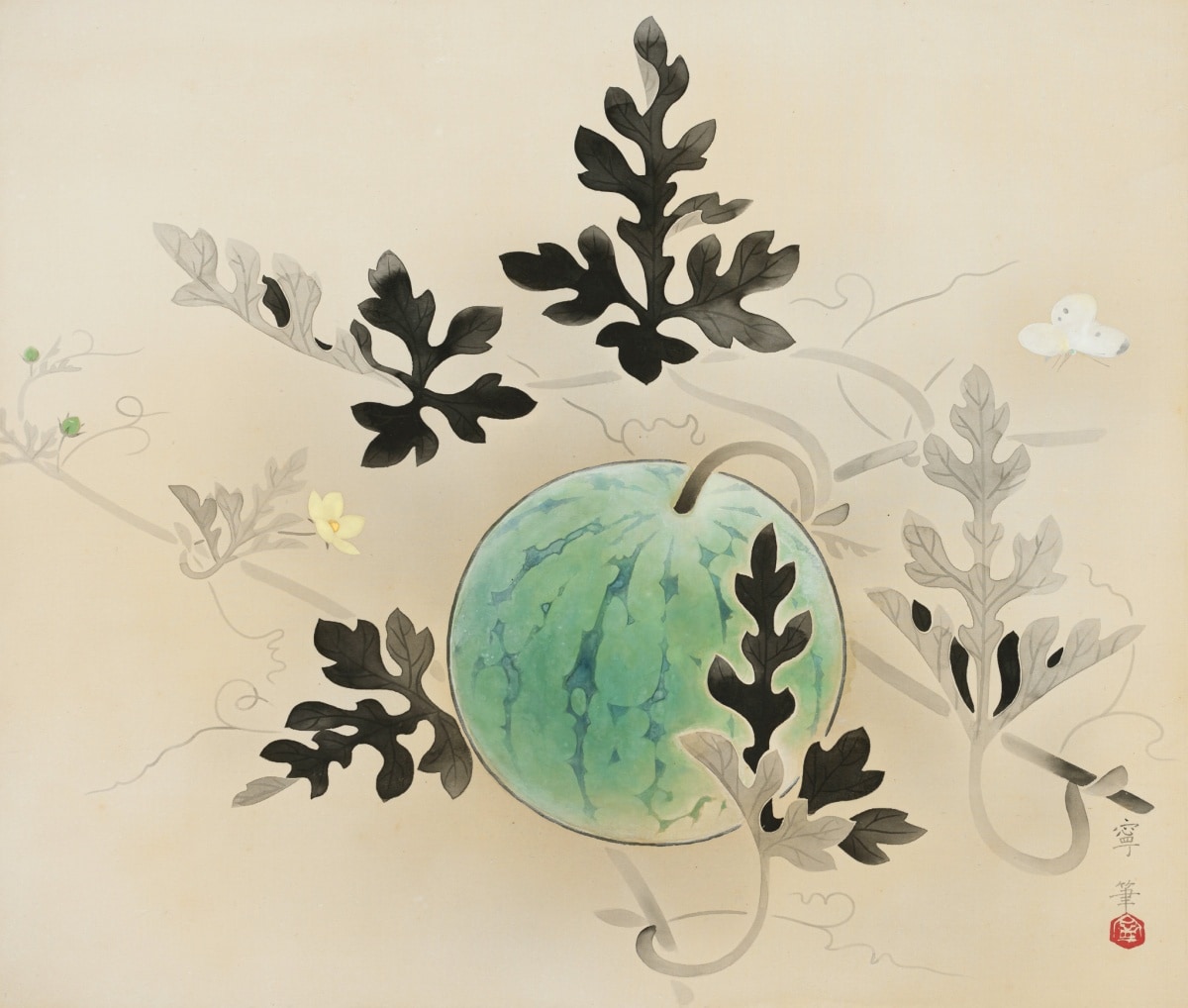 I keep a close eye on developments in the Japanese art world so I'm usually the first one in the door when a new exhibition opens, let alone a new museum. But the last few years have been anything but normal, right? Between the pandemic, travel restrictions and a general fear of venturing out, it has taken me nearly three years to get myself to an art museum I've followed since it opened. Put this one on your list for your next trip to Kyoto – the Fukuda Art Museum!

Initially, it was the collection that caught my attention. When I first got wind of a new museum due to open in October 2019, I was excited to learn that it would bring into view a stunning collection of over 1,800 Japanese paintings. An early press release promised works by big-name artists ranging from Ito Jakuchu (1716-1800) and Maruyama Okyo (1733-1795) to Uemura Shoen (1875-1949) and Takeuchi Seiho (1864-1942). What's more, the collection was mostly nihonga, a genre of Japanese painting I happen to love, and would include a large number of notable works that had been tucked away for years in private collections, never – or only rarely – offered for public view.
Who was behind this? While many private museums in Japan are backed by major companies – think Suntory, Mitsui, Idemitsu – the name Fukuda wasn't ringing bells. Checking the website for the planned museum, I learned it was the project of entrepreneur Fukuda Yoshitaka, the founder of Aiful Corporation and one of Japan's wealthiest self-made men.

"Like the gods were telling him what to do."

Having earned a fortune in consumer finance, Fukuda had been looking for a way to thank the people of Kyoto for helping him become so successful. When he was offered land in a premium riverside location, and – at nearly the same time – an opportunity to buy a top-notch private art collection, Fukuda knew he'd found the answer. "It was like the gods were telling him what to do," Takemoto Ayako, the museum's deputy director recounted to me when I was finally able to visit. "Open a museum! And not just any museum, but one that would showcase the best of Kyoto while standing the test of time, with world-class facilities and architecture with enduring appeal."
To that end, Fukuda hired architect Yasuda Koichi to design the building. Yasuda, who is a professor at the Tokyo Institute of Technology and had previously designed the Pola Museum in Hakone, incorporated elements from traditional Japanese architecture into his design. The long, open corridor that runs along the garden and connects the entrance to the galleries, for example, is similar to the exterior verandas, called engawa, that draw the outside into narrow Kyoto machiya townhomes. And the galleries, with their raised roofs and gabled ceilings, reference the kura storehouses in which art and other treasures are traditionally safeguarded in a Japanese home. For those interested in Japanese architecture and design, the building alone will be worth a visit. Keep an eye open for motifs that may be familiar from hundreds of years of Japanese arts and crafts, including the ajiro basketweave pattern, which adorns both the marble wall and glass of the corridor, and the ichimatsu checkered design, which lines the bottom of the reflecting pool in the garden.
State-of-the-art displays offer better views

I was impressed by the display conditions, which being new and backed by deep pockets, are among the best you'll find in any museum today. That matters especially for nihonga paintings, which are easily damaged by light and changes of humidity; in some older museums, to preserve the works, lighting must be kept so low it's hard to see the works in any detail. But Fukuda commissioned state-of-the-art cases from Germany that incorporate LED lighting and ultra-low reflective glass, which allows a much better view of the works. Even in the widest cases, which stretch some four meters along the back walls of the galleries, the glass is almost seamless, allowing large works like folding screens to be viewed with a minimum of visual interruption. The state-of-the-art technology also make it possible to have narrower cases in which the works are placed closer to the glass. There is as little as 30 centimeters between you and the works, making it possible to see even details like hair-thin brushstrokes and the weave of a painting's silk backing.

The museum aims to be welcoming to all visitors, including those who do not read Japanese or may be engaging with Japanese art for the first time. The English-language website is excellent, and all works are fully captioned in English as well as Japanese. There's also a free English audio guide that can be accessed on your own phone or using equipment that can be borrowed without charge at the front desk. I found the content of the audio guide to be both interesting and helpful, but it's a bit distracting when the synthesized voice, which is generated by a computer rather than a human reader, stumbles on Japanese names.
A few tips to help you get the most out of a visit

The museum is open on Mondays, when most museums in Kyoto are closed; and the café, which is only open to museum visitors and cannot be accessed by the general public, is worth a peek, if only for the superlative view of the Togetsu-kyo (moon-crossing bridge), one of Kyoto's most famous landmarks.

Finally, if you're interested in poetry or would like to see more than the 80 to 90 paintings typically on display at one time in the Fukuda Art Museum, consider purchasing the reduced-price "combined ticket" that also gives you admission to the Saga Arashiyama Museum of Arts & Culture just down the street. The main focus in this facility, previously known as the Shigureden, is a permanent exhibition devoted to the Ogura Hyakunin-shu, a famous anthology of classical Japanese poetry. But the spacious upstairs tatami-floored gallery and other space is now used to share more of the Fukuda art collection, with recent exhibitions focusing on seasonal flowers, and animals in Japanese painting.
Where
Fukuda Art Museum
3-16 Susukino Baba-cho, Sagatenryuji, Ukyo-ku
616-8385 Kyoto
Japan
+81 (0)75-863-0606
Google Maps
11-min. walk from the famous bamboo grove in Arashiyama

When
Open 10:00 am – 5:00 pm (last entry 4:30 pm)
Closed on Tuesdays (unless a holiday falls on a Tuesday, in which case the museum is open and closed the following day; for changes of exhibitions; and during the year-end/New Year's holidays. Be sure to check the website before you go. Tickets can be purchased online in English.

How
12-min. walk from JR Saga-Arashiyama Station on the San'in Main Line (Sagano Line)
11-min. walk from Hankyu Arashiyama Station on the Arashiyama Line
4-min. walk from Randen (Keifuku Electric Railroad) Arashiyama Station

All images, unless specified otherwise, are courtesy of the Fukuda Art Museum.