10 Japanese Christmas Cakes—By Price!
10. Love Strawberry Layer Shortcake (¥2,800)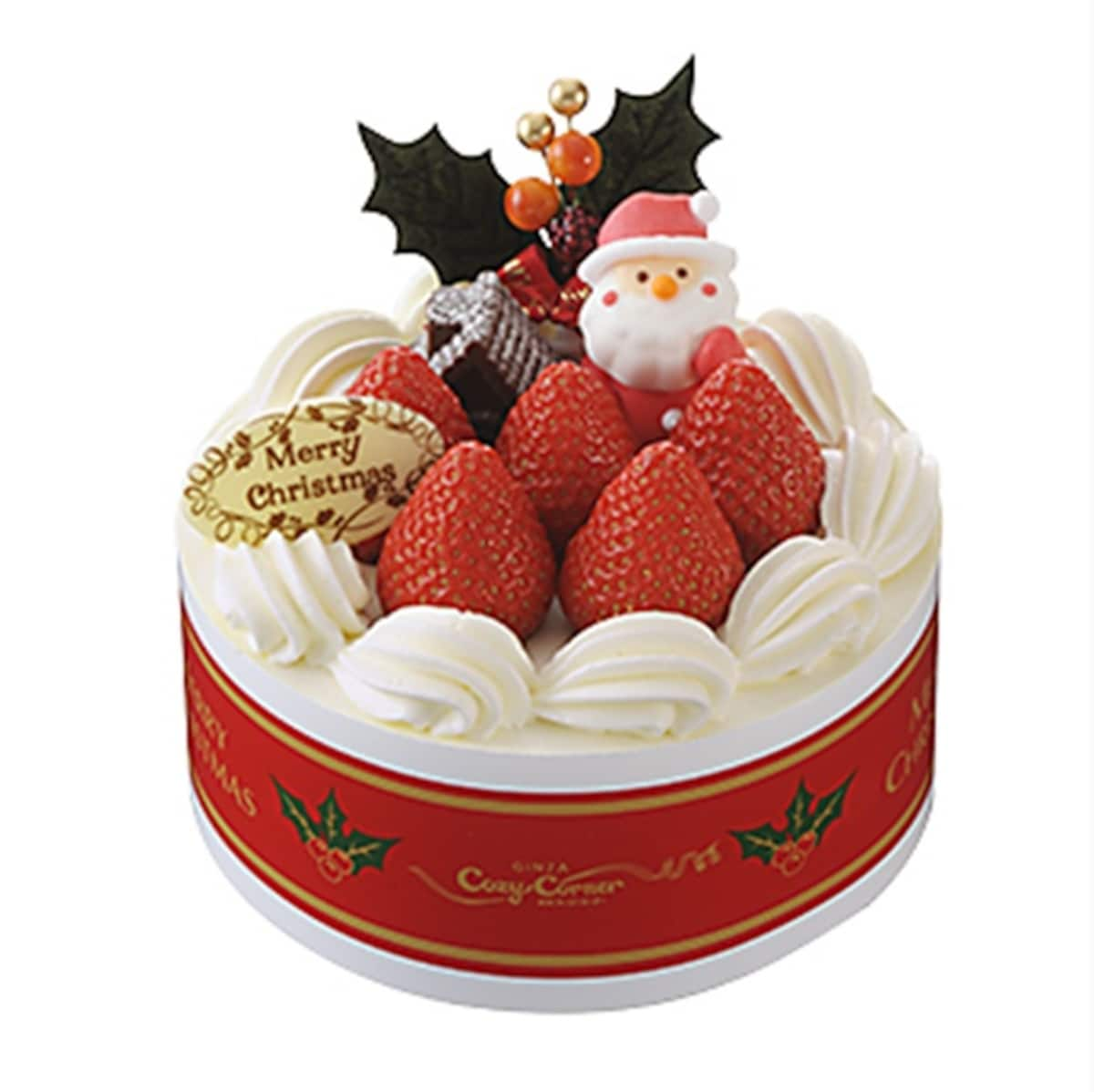 This cute little guy is sold by Cozy Corner. It's cheap and delicious, and available in a number of locations all across the country. You can often still find cakes at Cozy Corner on Christmas Eve even when other stores have sold out, so they're great if you've forgotten to reserve yours in advance!
9. Voyage de Noël (¥4,600)
This cake is sold at the Cerulean Tower Hotel in Shibuya, Tokyo—or it was, until it sold out! The biggest part of the cake is the mixed berry jelly that fills up the sleigh. The bottom is made of pistachio mousse with an exterior of white chocolate, while a cute snowman rides the strawberries on top. About 20 centimeters (8 in) long, it would look amazing sitting on your table!
8. Tarte Premiere (¥6,739)
This one is sold by Qu'il Fait Bon, which has branches in Tokyo, Yokohama, Shizuoka, Hamamatsu, Kyoto, Osaka, Sendai and Fukuoka. While other shops sell Christmas cakes, Qu'il Fait Bon sticks with its specialty and prepares Christmas tarts. About 20 centimeters (8 in) in diameter, if you look from above, they look a lot like Christmas wreaths decorated with a mountain of fruit. Giving off an enticing aroma of apricot mousse, the middle features an adorable little pair of cottages with a happy looking rabbit family joining in the seasonal fun!
7. Bonnet de Père Noël (¥8,640)
This cake has been prepared by the Palace Hotel Tokyo, located right beside the Tokyo Imperial Palace. It's made in the shape of a Santa's hat—when you lift it up, you'll see a chocolate Santa inside! The bottom is a cheesecake. It's very simple, but also a little mysterious, making it fun for parties! Though Santa's face seems to indicate that he disapproves...
6. Rouge Premiere (¥10,000)
This option is available from the Prince Hotel in Takanawa, Tokyo. Beneath these red roses made from raspberry purée, butter and rose essence, you'll find two layers of petite gateau. There are 32 little cakes in total, divided up into eight different flavors, each a beautiful work of art. Eat them with cake in one hand and champagne in the other!
5. King Frost (¥19,500)
This roly-poly snowman is dressed like a bellboy—appropriate, as he's being offered in 2015 to celebrate the fifth anniversary of the Capitol Hotel Tokyu at Tameikesanno in Tokyo. 40 centimeters (16 in) tall, the body is made of chocolate, with mousse cake hidden inside. Any party would be enlivened by one of these big little guys!
4. Rêve (¥21,600)
Also from the Palace Hotel Tokyo, these cakes are based around the concept of a present so big it won't fit in your chimney! When you open it up, you'll find a mountain of brownies and choux creams inside. The box itself is made of dark chocolate. As the name implies, it's like a Christmas dream!
3. Magical Christmas House (¥32,400)
This Christmas cake house is 30 centimeters (12 in) long and weighs in at 6 kilograms (13 lbs)! It's decorated in cookies, jelly, fruit, chocolate and more, while inside you'll find sweet cream. This monster house was available at Tobu's Ikebukuro flagship store in 2014, though we're not sure if it will be making a reappearance this year.
2. Special Chocolate Cake "Chess" (¥45,000)
This is for anyone who feels like spending Christmas inside enjoying a quiet game of chess. Produced by The Westin Tokyo, the shape is that of a chess board and pieces produced with incredible detail. When you lose a piece in this game, you may lose it permanently to your opponent's stomach! That said, this amazing piece was produced in 2012, and this year's selection looks a little more on the plain side.
1. Super Christmas Tower (¥60,000)
This mirthful monster is 34 centimeters (13 in) wide and 52 centimeters (20 in) tall. Presented by the Hotel New Otani Tokyo, it's made of four kinds of cake: chocolate chiffon, melon shortcake, Baumkuchen and a fruit cake covered in white chocolate. Macaroons and small chocolates line the sides, and it's topped with a white chocolate spire. The price is "just" ¥60,000 (US$490)! Even if you want to eat it, do you have the courage to buy it?