Savor Local Japanese Life in Hiroshima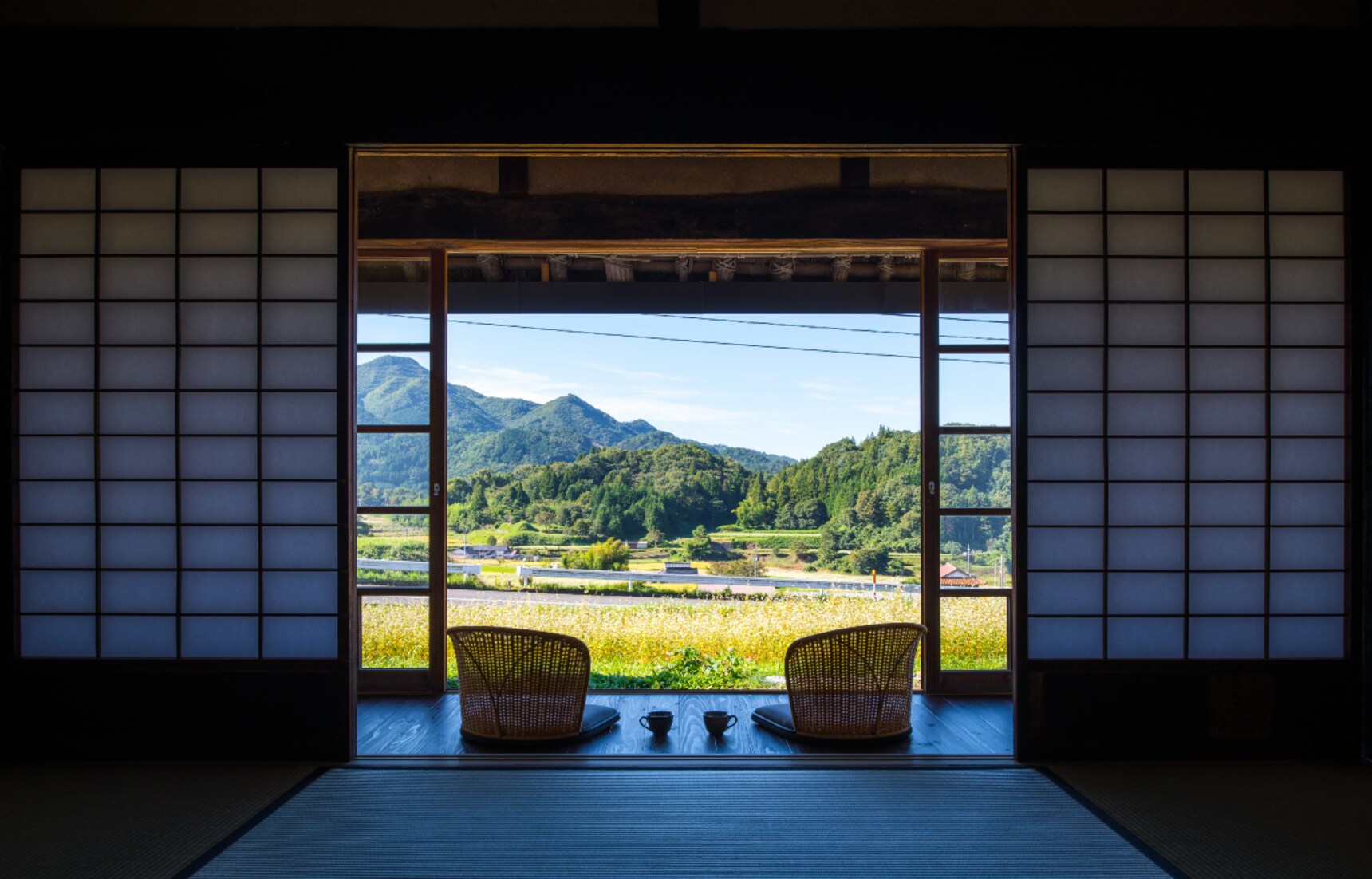 Hiroshima City gets the lion's share of the spotlight as a symbol of peace, but the prefecture's smaller cities are worthy of attention, too. We introduce attractive accommodation options in nature-rich Shobara and the port city of Onomichi, bases for savoring the charms of the prefecture at a leisurely pace. (Photo: Setouchi Cominca Stays)
Satoyama Stay in Shobara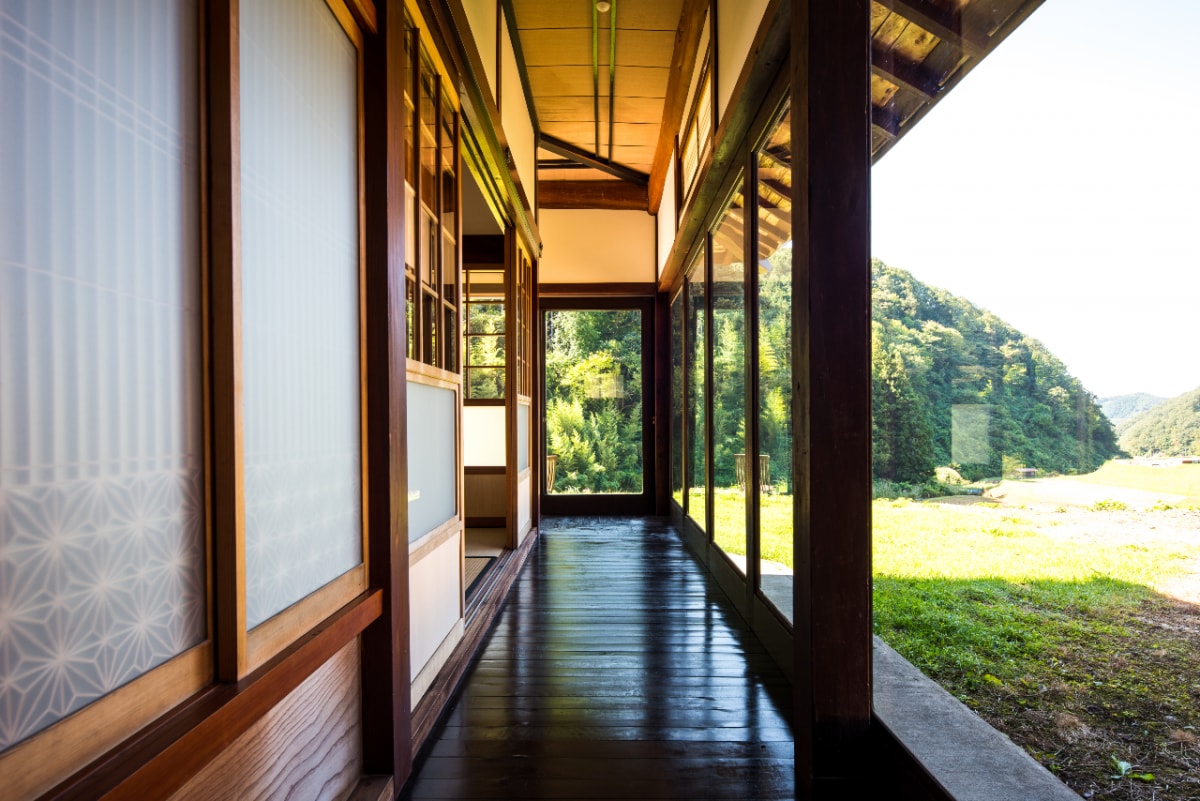 The term "satoyama" describes an environment where people have long co-existed with nature, among the farmlands, forests and mountains. Shobara, a city in the northeastern region of the prefecture, is a prime example. The satoyama values and traditions are reflected in accommodation offered by Setouchi Cominca Stays Hiroshima, which operates three traditional historic kominka (folk houses) around the region.

Set among tranquil rice fields and forests in the heart of the countryside, time moves slowly at the kominka, which have been built using time-honored techniques. "Each of our three residences represents a fusion of modern and traditional Japanese design and is outfitted with luxurious furnishings and amenities for discerning travelers," says Sachiko Horio of the Shobara DMO (Destination Marketing Organization).
These accommodations are part of ongoing efforts by Setouchi Cominca Stays, a social business venture which utilizes historical buildings and repurposes them as lodgings. There are plans to continue expanding throughout the seven prefectures in the Setouchi region (Hyogo, Okayama, Hiroshima, Yamaguchi, Tokushima, Kagawa and Ehime). Not only does this preserve pieces of local history and culture for the future, but it also helps create opportunities for revitalization in rural areas such as Shobara.
Connecting with Family, Friends and Nature
Each Shobara accommodation is rented to just one group at a time, making them ideal for getaways with family or friends, and they feature a fully-equipped kitchen, relaxing communal areas, comfortable bedrooms and a luxurious Japanese-style bath. The oldest of the three is the 250-year-old Chojaya farmhouse, which once belonged to one of the wealthiest families in the area. Weddings and other important community celebrations and events were held within its walls. The other two houses are around 100 years old. The Kozako-mori property sits on the edge of a forest and features an indoor-outdoor living concept, with a firepit in the living room for cozy evening gatherings. Furosen is located in a secluded valley, and guests will enjoy evening stargazing using the telescope provided with the property.
Depending on the season, Setouchi Cominca Stays can also arrange various experiences for guests on request, including rice planting and harvesting, soba-making, apple-picking and watching a Kagura performance (sacred music and dance dedicated to Shinto gods). "We hope our guests will experience a sense of the 'real' Japan during their stay in Shobara," says Horio.

A major attraction in Shobara is Taishakukyo, an 18-kilometer-long gorge replete with caves, waterfalls and geological features, such as the Onbashi limestone bridge. Kumano Shrine is surrounded by more than 100 huge cedars, some of which are more than 1000 years old. According to legend, the shrine is revered as the final resting place of Izanami-no-Mikoto, the Shinto deity who birthed Japan.

There are no shortage of places to sample local food, but of particular note is Manabiya Café, which was created in an abandoned elementary school and serves home-style meals and sweet treats made from local organic produce and cage-free eggs.
Further Details
Access:
Shobara is about an hour by car from Hiroshima Airport, or two hours by highway bus from Hiroshima Station to JR Shobara Station. Pick-up service from Shobara Station to kominka accommodation can be arranged in advance for an additional fee. A rental car is recommended for exploring the area.

Accommodation website:
https://cominca-stays.com/destination/hiroshima/#accommodation

Shobara tourism:
https://www.shobara-info.com/en/
Hillside Haven in Onomichi
These days Onomichi is perhaps best-known as the gateway to the Seto Inland Sea and the start of a popular cycling route along the Shimanami Kaido, which runs from Onomichi over to Imabari in Ehime prefecture. However, the symbol of Onomichi is iconic Mt. Senkoji, topped by the vermillion Senkoji Temple. While technically a mountain in Japanese, Senkoji is more like a hill in appearance, covered with houses and narrow stone streets.
Tucked away on one of the many streets which crisscross Senkoji is a charming boutique hotel called LOG. At first it may seem an incongruous spot for accommodation, as getting there requires climbing up around 100 stone steps, but the effort is well worth it. The building started life as an apartment complex in the 1960s, and the shape still reflects the style of that period. However, it has been carefully restored and transformed into a tasteful hotel, showcasing the work of craftspeople and artists from Japan and abroad.
Award-winning architect Bijoy Jain of Studio Mumbai in India was commissioned to lead the restoration project. Known for considering the needs of both people and the environment in his designs, Jain drew on the concept of "Be gentle" in his vision for LOG. He worked with Japanese craftspeople to soften the concrete exteriors and diffuse light into the rooms. The six guest rooms are cocooned in Japanese washi paper, providing a relaxing atmosphere for a restful night's sleep.
A Taste of the Good Life
Guests greet the day with breakfast at LOG's restaurant, enjoying a freshly-prepared meal that includes seasonal fruits and vegetables and local artisanal cheese, along with bread and pastries made on site. While the restaurant is open only for guests first thing in the morning, visitors are welcome to enjoy a meal there at other times.

"Our menus have been curated by renowned chef Ai Hosokawa, utilizing local ingredients and emphasizing natural flavors. The restaurant has been certified under the government's Savor Japan initiative, which recognizes eateries that celebrate authentic regional food culture," explains Noriko Kobayashi, LOG's general manager. The complex also includes a gallery space and a shop, and guests can relax in the indoor library or out in the garden.

Tiny niche shops and quirky cafes are dotted all over the slopes of Senkoji, and cat lovers will enjoy spotting the throngs of felines which make their home in the area. The reward for climbing the stone steps all the way to the top of Senkoji is a panoramic view of the city framed by the Seto Inland Sea, while a cable car is an option for the less energetic. "We hope visitors will enjoy a relaxing stay in Onomichi, using LOG as a base for cycling, visiting old temples, strolling through the shopping district and touring the Seto Inland Sea islands," says Kobayashi.
Further Details
Access:
Onomichi Station can be reached in about four hours by bullet train from Tokyo. LOG is a 15-minute walk from the station. There is no pick up service, but guests can take a taxi from the station and staff will assist with carrying luggage from the bottom of Senkoji if needed. The central area of Onomichi is compact, and it is easy to get around on foot or by rental bicycle.

Accommodation website:
https://l-og.jp/en/about/

Onomichi tourism:
http://www.ononavi.com/