Spend a Memorable Night at Nintendo's Former Headquarters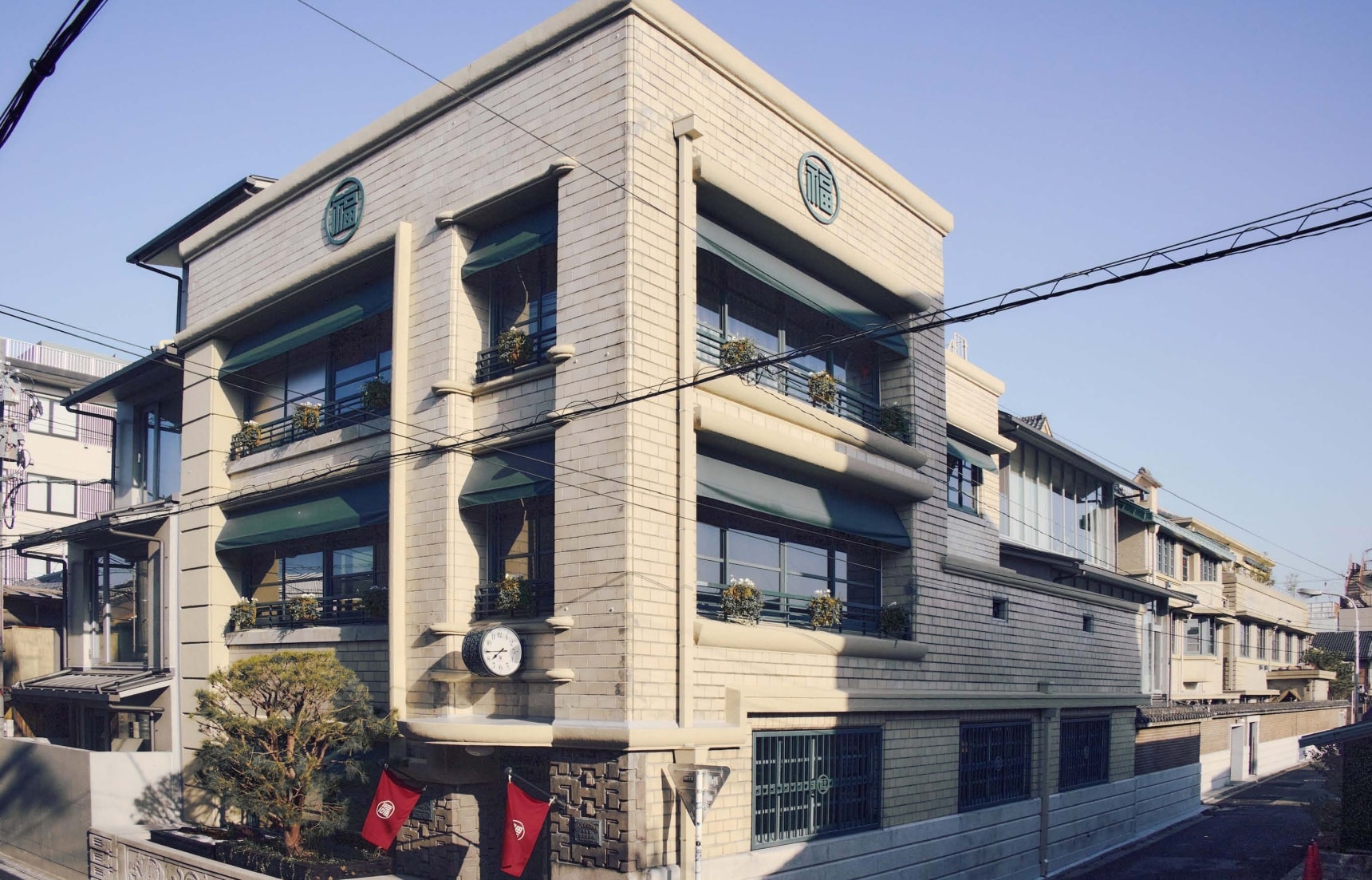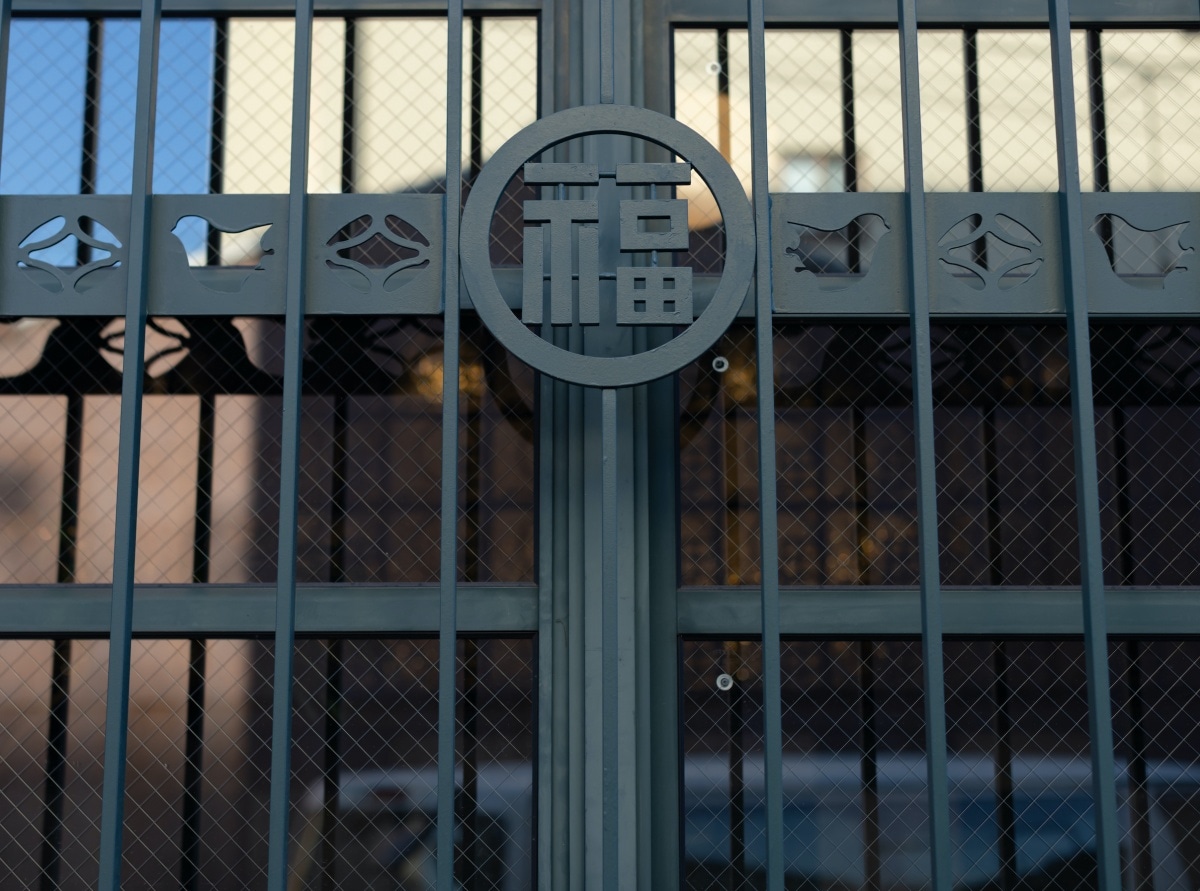 The Marufukuro is an 18-room boutique hotel located in Kagiyacho in Kyoto—a sleepy area between the Kamo and Takase rivers just north of Kyoto Station. Its transformation from former corporate headquarters to accommodation facility has been overseen by world-renowned Japanese architect Tadao Ando, whose most famous works include Osaka's Church of Light and the Benesse Art Museum on Naoshima island.

The hotel is housed in the former headquarters of Nintendo, known worldwide for its games. It was founded by Yamauchi Fusajiro in 1889 in Kyoto to produce karuta playing cards. In 1930, Sekiryo Yamauchi, the company's second president, moved the business into a new purpose-built building.
"The suffix "ro" means a grand building or mansion."
In 1947, he established a new company called Marufuku, with a logo featuring the kanji for fuku—luck—encased in a circle. Marufuku was intended to manufacture and expand the sales of Nintendo's hanafuda and other types of cards that Nintendo was then making.

By 1959, the company needed more room for their growing business and relocated to a larger space. In 1975, Nintendo began the development of its first electronic video game systems, and they launched the Family Computer in 1983. The rest is history!

Meanwhile, the former headquarters remained vacant, a situation that lasted until its rebirth as the Marufukuro hotel. The suffix "ro" was added, which means a grand building or mansion, appropriate as the former president's residence is also part of the new complex. The Marufukuro project was initiated by Plan Do See, a hospitality group headquartered in Tokyo, which is also running the hotel.
Tadao Ando was brought into the project to add his unique architectural perspective. His work encompassed a partial renovation of the three original buildings—office, warehouse, and Yamauchi family's residence—and the construction of a new annex.

Ando's architectural style creates a haiku effect, emphasizing nothingness and empty space to represent the beauty of simplicity. His signature use of luminous concrete has made its way into the Marufukuro Annex. Unlike the ruggedness of his brutalist influence, Le Corbusier, here his use creates a feeling of smoothness and light.

The guest rooms have different interior and design details that offer a new experience in each room room.

There are lots of Easter Eggs hidden through the hotel and pieces of history woven throughout the fabric of the building. For example, at the entrance to the warehouse building, there are original boxes that Nintendo used to store their playing cards and a model of a sagi—a snowy heron—decorated with pieces of wallpaper from the former president's residence.

Each of the buildings has been assigned a playing card suit. For example, the warehouse is clubs while the former residence building is hearts.
"The Residential Suite, 100 percent designed by Tadao Ando, includes a laundry machine and pantry."
The Marufukuro has seven suite rooms. These include the Japanese Suite, a room with a traditional Japanese Tatami room with an outdoor bath and the Residential Suite, 100 percent designed by Tadao Ando, which includes a laundry machine and pantry to make longterm stays more comfortable.

The largest room at the hotel, the Marufukuro Suite, is the only one that extends across the original buildings and new annex, allowing guests to enjoy the retro vibe of the former headquarters and the contemporary design that Tadao Ando has brought along.

All areas of the hotel property are not open to the public and are exclusive to those that are staying at the hotel, so you'll have to book a stay in one of the 18 guest rooms to experience it. It costs about ¥100,000 to ¥250,000 per night.

The price is all-inclusive of breakfast, dinner, midday to nighttime light bites, as well as drinks including alcohol and an in-room minibar.

Breakfast and Dinner are served at Restaurant Carta, located within the hotel. Carta is overseen by famed chef Ai Hosokawa, known for using natural and local Japanese ingredients to create new takes on international dishes.

There are also multiple lounges where guests can relax and order light bites while they help themselves to a glass of wine or a cocktail.
"The space is filled with original items that tell the story of Nintendo and Marufuku's humble beginnings to their global gaming dominance today."
"Library DNA" is where true Nintendo aficionados will be spending some of their stay. The library embodies Nintendo's history and culture as interpreted by Nintendo's founding family, the Yamauchis. The space is filled with original items that tell the story of Nintendo and Marufuku's humble beginnings to their global gaming dominance today.

It's a multi-media experience with books, video works using hanafuda patterns and a Family Computer gaming machine made of paper. The library also has a bar with a selection of Japanese and world whiskies and an outdoor area.

The Marufukuro is located in the southeastern part of central Kyoto. It's a 7-minute taxi ride from Kyoto Station and a 4-minute walk from Shichijo Station and is walking distance from many major Kyoto attractions.

For more information, and to book a stay, check out the hotel's website: https://marufukuro.com/

All photos courtesy Marufukuro.