Be the Lord of the Domain with a Luxury Stay in a Japanese Castle!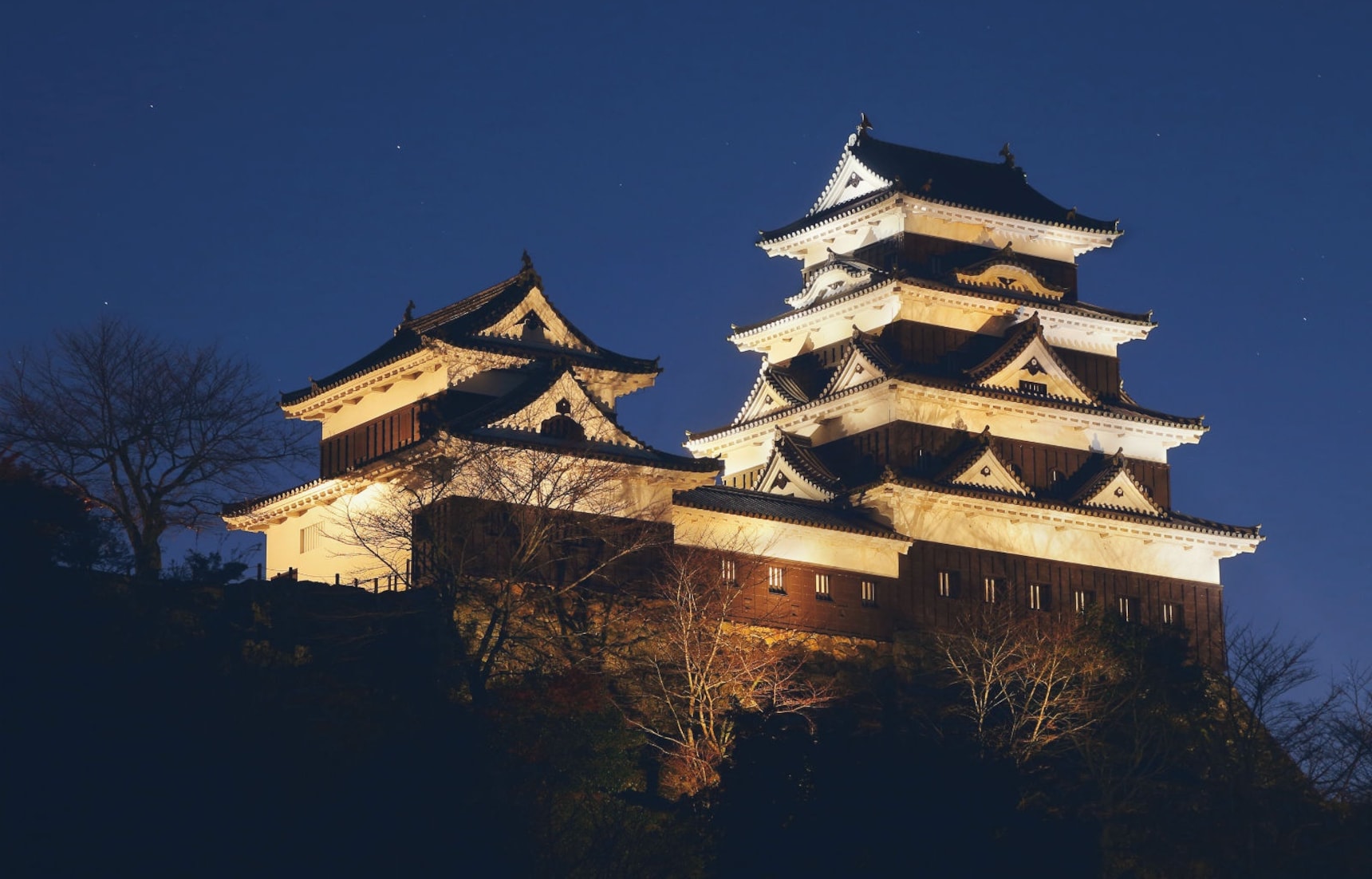 The beauty and majesty of Japan's castles make them a firm favorite with visitors. But imagine elevating that experience to an unparalleled level with an overnight stay within the castle walls. Two of these amazing fortresses give guests the chance to do exactly that: Ozu Castle in Ehime prefecture, on the island of Shikoku and Hirado Castle in Nagasaki prefecture, on the southern island of Kyushu.

Seeped in history and surrounded by nature, both Ozu and Hirado are traditional jokamachi (castle towns), which allow guests to enhance their stay with a wide variety of experiences. Today the two castles are beloved symbols of their respective towns, but they once served the dual role of medieval fortress and residence of powerful daimyo (feudal lords).

The castles combine traditional Japanese aesthetics with touches of contemporary luxury to meet the need of discerning guests. As befits accommodation for the nobility, staying in a Japanese castle comes at a price, but visitors will leave with unforgettable memories of what is sure to be the experience of a lifetime. English speaking staff are on hand to assist international guests throughout.
A Riverside Stay at Ozu Castle
Dating back to the fourteenth century, this imposing four-story castle is notable for being home to the Kato family, the daimyo who ruled over the Ozu Domain for thirteen generations. Like other daimyo around Japan, the Kato family had to vacate their castle following the Meiji Restoration in 1868. As Japan metamorphized into a modern industrial nation during the Meiji era (1868–1912), Ozu became a major port on the Hiji River thanks to the flourishing wax and silk industries there.
In recent years local businesses and government have been working together to revive this charming community. Historic homes around the town have been restored to their former glory, and now serve as accommodation for visitors. The castle stay program, which welcomes guests one group at a time, is the jewel in the crown.

"We wanted Ozu to become a tourist town based on its historical resources, and the castle has attracted attention as the town's symbol," says Yoshida Satoru from Value Management Corporation, the company behind the bespoke castle stays.
At Your Command in Ozu
The royal experience starts at arrival, with a hearty welcome and a gun salute from loyal retainers clad in traditional garments. Try dressing in samurai armor in your quarters, take a guided tour of the castle, or watch a command performance of kagura—a sacred ritual dance connected to the Shinto religion. Following a dinner made from the finest and freshest local ingredients, visit the beautiful moon-viewing lounge in the Koran Yagura (or Koran Turret—a designated "important cultural property").
These experiences are all part of the castle stay program, but for an additional fee visitors can choose from optional activities, such as a river cruise, watching cormorant fishing, traversing the town in a rickshaw while dressed in kimono, or watching an exclusive fireworks display. Young nobles are also welcome, and in fact, Yoshida says, around half of the castle stay guests have been families with children.

"Ozu still retains the feel of a traditional town, with buildings of lasting cultural and historical value. We hope our guests will be able to experience this authentic atmosphere and charm for themselves when they visit," he says.

Price: 1,100,000 yen per night for two guests (tax included)
https://castlestay.ozucastle.com/en/home

All Ozu Castle photos courtesy of Value Management Co. Ltd.
A Seaside Castle in Historical Hirado
The original castle in Hirado was built by Matsura Shigenobu, daimyo of the Hirado Domain, and dates back to 1599. It is located on Hirado Island, which today is part of Nagasaki prefecture in Western Kyushu. Guests will stay in the lovingly restored Kaiju Yagura tower, and will have this beautifully appointed accommodation entirely to themselves during their visit.
The wealthy Matsura family were instrumental in establishing Hirado as an early gateway to international commerce and culture in Japan. In the sixteenth century they allowed Portuguese merchants to set up a trading base, and missionaries conducted outreach activities for the Christian church in Hirado.

The Japanese government subsequently expelled most foreign nationals and banned Christianity for more than 250 years. But small pockets of Japanese Christians continued to practice their faith in secret, leading to the development of the "hidden Christian" culture in the region. There are many sites of historical and religious significance to explore in Hirado, including the iconic Francisco de Xavier Memorial Church, which commemorates the introduction of Christianity in Nagasaki prefecture.
Hirado's Unique Cultural Blend
The castle stay program has its roots in a special project that took place in May, 2017, offering an overnight stay and tour of the castle tower. "We received approximately 7,500 applications. Of those, about 4,000 were from overseas, so we thought the castle stay program would be an effective way to attract more foreign visitors," says Kurakake Seiya, the custodian of the program.
All meals are prepared by a personal chef. In keeping with Hirado's historical blend of Japanese and international culture, dishes are centered around French fusion cuisine featuring local ingredients such as fresh seafood. The castle concierge can arrange a variety of optional experiences, ranging from a traditional tea ceremony or a special performance of Hirado Kagura (a sacred dance and designated "national intangible cultural property"), to a leisurely horseback ride along a pristine local beach.
Kurakake points out that the history and traditions of Hirado have blended to create a unique and diverse culture. "As Hirado was once an important trading center, particularly with Western countries, it's truly the birthplace of inbound tourism," he says.

Price: 671,220 yen per night for two guests—limited time special (dinner and breakfast included)

https://www.castlestay.jp/en/

Hirado Castle photographs courtesy Hirado City, unless otherwise noted.

Please note that with the ongoing pandemic, every effort is made to ensure the safety and comfort of guests. Please be advised that some activities or experiences may be subject to change.