Exploring the Many Ways to Drink Green Tea
Green Tea with Sake from Niigata's Sado Island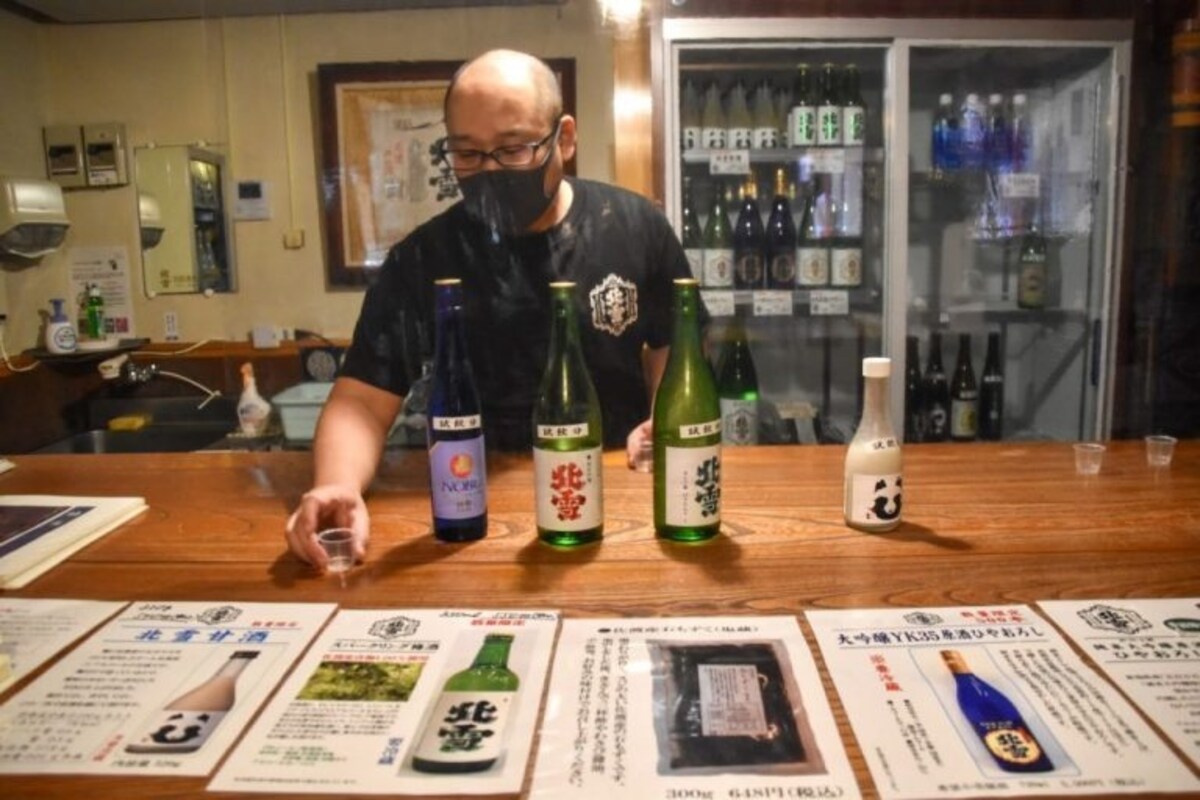 I was recently lucky enough to take a trip to Niigata Prefecture, where I spent a handful of days exploring the fascinating culture of Niigata's Sado Island, an island of taiko drumming, hills filled with gold, and a history of political exiles that consisted of Japan's intellectual elites. It's also home to excellent sake because Niigata is a prefecture known for its high-quality, delicious sake rice.
Hokusetsu Shuzo Sake Brewery was one of my favorite destinations during this adventure and is one of the prefecture's most iconic sake producers. Established in 1872, the brewery remains one of the most respected in the world, and they supply sake to the famed Nobu restaurant chain (co-owned by Robert De Niro) in New York, Los Angeles, London, Milan, and Dubai. I picked up a bottle of the sweetest, smoothest stuff I could find, found a recipe for matcha sake online — which was essentially just matcha and sake, with a little hot water thrown in for good measure — and gave it a go.

The taste wasn't atrocious but was definitely not better than the two ingredients separately; almost too sickly sweet and bitter. I think if it were mixed as a type of sake cocktail, or with a drier maybe even more bitter sake I'd be onto something. But I couldn't even finish my teacup, and let's be honest, it's not like me to let good alcohol go to waste.
Surviving a Bought of Dalgona Matcha
I first became familiar with dalgona coffee back in April when the lockdown was heavy, and I signed on to do a madness-inducing 24-skills challenge with TSC. As one of the skills, I had to create the viral-star coffee drink that was winning Instagram. Honestly, it tasted pretty awful — it was essentially burnt instant coffee and sugar after all — so I didn't have high expectations for the green tea incarnation.

I found the recipe online when doing some preliminary research for this article (which means just Googling 'matcha recipes'). There wasn't a lot out there on this particular drink, but it looked good, so I thought why not give it a go. The ingredients were an egg white, sugar, and matcha, all whisked together and served in a nice cool glass of milk. Simple huh?
Well, maybe not so simple, the whisking method was a little more involved than the coffee version, so I grabbed an electric whisk and went at it, probably too hard actually; I practically made a meringue. After scooping it out and plopping it onto the top of the milk, it was time for the taste test. It tasted like crap. Hard raw egg whites, and bitter matcha on milk, it was so bad I actually felt sick after the second sip. Straight down the sink.
Medicating Myself with Matcha Milk
With the leftover ingredients from the dalgona matcha and a little hope, I thought a smooth, delicate matcha milk might be a tasty antidote to the culinary monster I had previously created. I was so very, very wrong.

For the life of me, I couldn't figure out how to make the powder smooth, and the taste — which was made from matcha, sugar, and milk as well as a little water — left plenty to be desired. Basically, it looked (and tasted like) a milkier version of Shrek's swamp.

That's enough matcha for me. I'm out.