Exploring the Many Ways to Drink Green Tea
Trying Green Tea with Drip Coffee in Kochi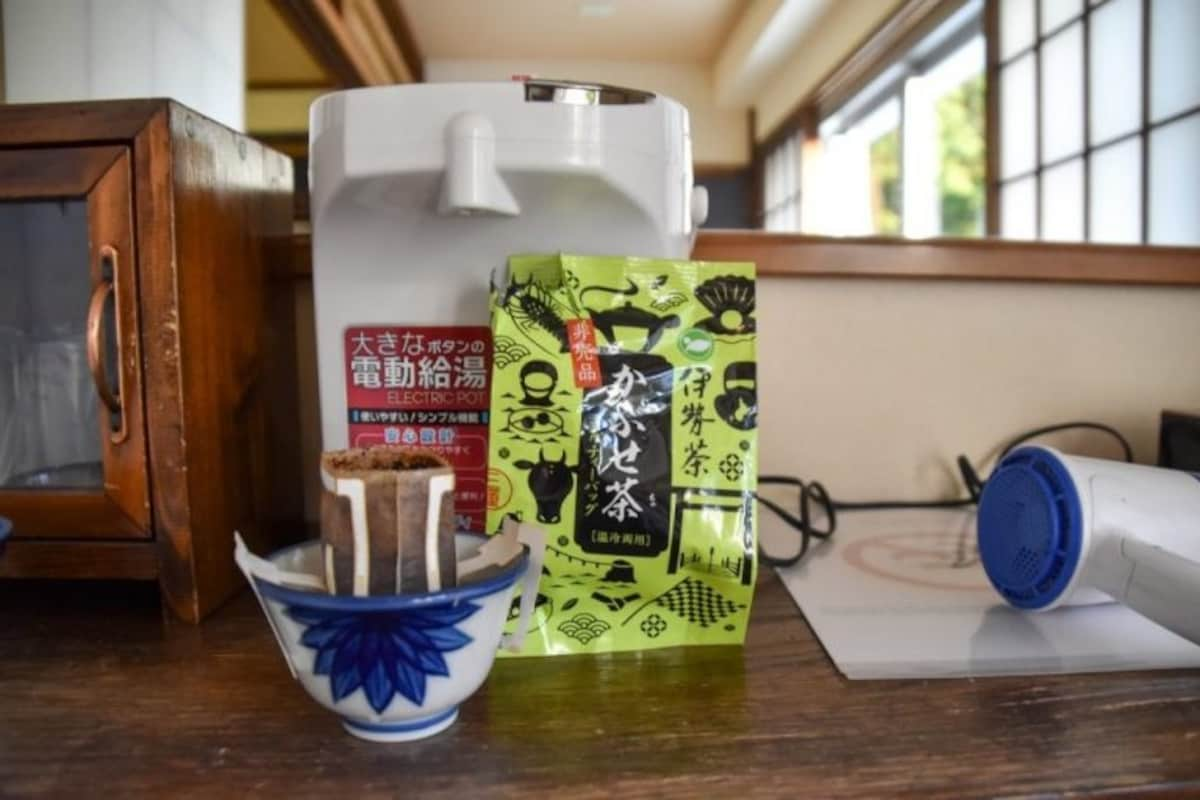 While near Mt. Koya, I received a gift of green tea, so for my next trip I decided to leave my Sazen tin at home and pack my new, more compact brew for the road. I was recently in Kochi for another trip, and one of my travel hacks I discovered was to bring disposable single-serving drip coffee bags, since once you check in to hotel rooms outside of the city, it's all tea all the time.

Early one morning, while staying at a ryokan in Kochi, with my tea in one hand and drip coffee bag in the other, I had the brainwave to combine the two: A double caffeine hit with the health benefits of tea. The taste? Surprisingly not bad! The bitterness of both was complimentary, and the green tea's freshness worked with the darker notes of the coffee. I'd rank it a solid 7/10. Is this a thing already, or did I just craft a new morning go-to?
Beachside Matcha Beer in Amami Oshima
There are few things more satisfying than cracking open a cold beer on the beach after a long day when you're thirsty enough to practically inhale the can, and tired enough to really feel like you earned this cheeky treat.

When we met with TeaRoom's Ryo Iwamoto, I asked him about these matcha beer combinations I'd seen sporadically online and whether he thought it was a good idea. He seemed to approve, "many younger women like matcha beer as the bitterness of the matcha is more palatable than the bitterness of hops which you often find in beer." While at just under 30 years old, I'm probably a good seven years out of the 'younger women' category. I thought if it's good enough for them, it's definitely good enough for me.
So, while I was in Amami Oshima on a little vacation, I decided to set up a solo beach bar with one thing on the menu. Matcha beer, and matcha beer only. Literally, just matcha and beer together, mixed with my finger. I wasn't expecting any other customers. I can see how if done better, this combination could be a hit, but to me, it feels like more of a winter drink. The bitterness and flavor of the matcha is almost too heavy to combine harmoniously with the lightness of Okinawa's finest brew. That said, it's probably one of the combinations with the highest potential.