The Michelin Guide's Top 6 Beaches in Okinawa
6. Emerald Beach (Okinawa Island)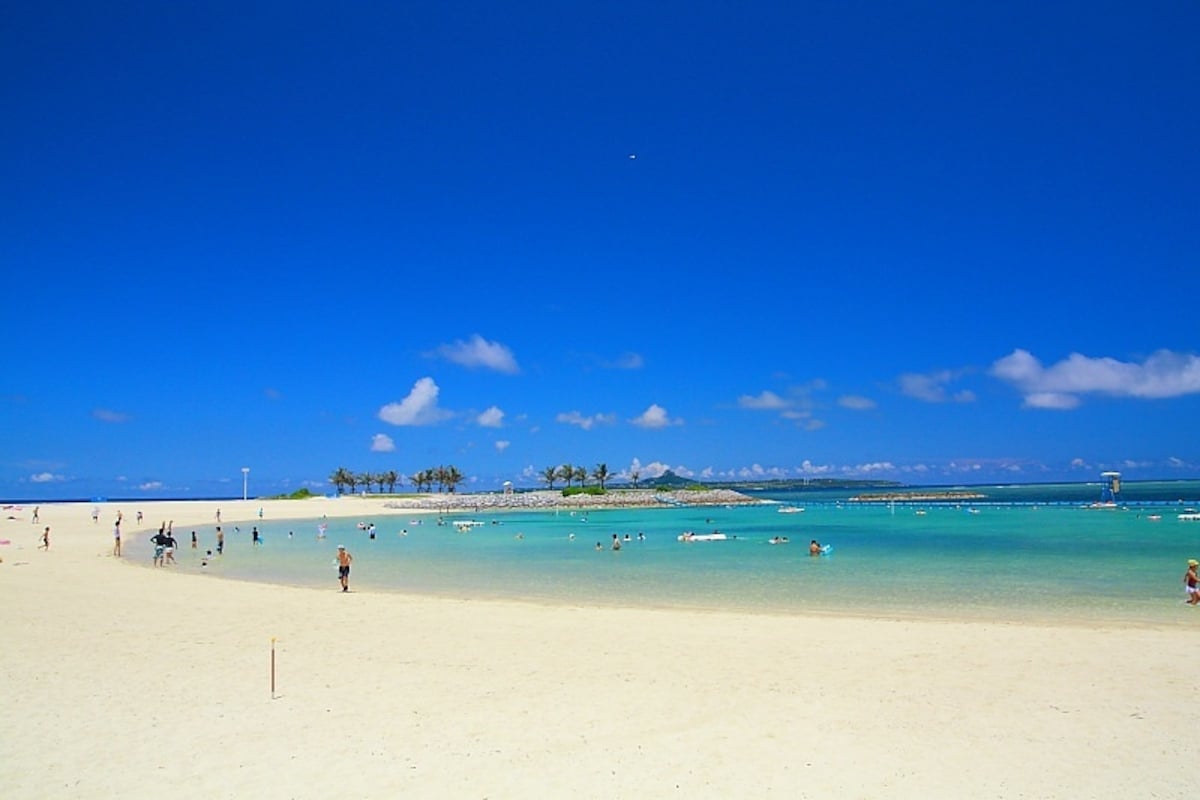 Emerald Beach is the only Michelin-starred beach on Okinawa's main island, though there are one or two more found on adjacent islands to the west and southwest. Located within the grounds of Ocean Expo Park, which includes Okinawa's iconic Churaumi Aquarium, the beach is divided into areas for playing, resting and viewing. Just watch out for the crowds!
5. Hirakubo Peninsula (Ishigaki Island)
The Hirakubo Peninsula on Ishigaki Island is an idyllic spot filled with diverse nature, untouched rugged coastlines and transparent waters. This is one place in Okinawa that has yet to be taken over by tourism. We recommend Sunset Beach on the west side of the peninsula, but you need to get there by car or bus.
4. Zamami-jima (Kerama Islands)
Zamami-jima, located in the Kerama archipelago, is a marine paradise with superb beaches featuring transparent emerald green waters perfect for diving, snorkeling and whale spotting. Access to the Kerama archipelago is as easy as taking a ferry from Naha City, Okinawa's capital.
3. Iriomote-jima (Yaeyama Islands)
Iriomote-jima is an unspoiled wilderness filled with lush jungles, mangrove forests and exotic wildlife. It also has some pretty amazing beaches with abundant coral reefs ideal for diving and snorkeling.
2. Taketomi-jima (Yaeyama Islands)
Taketomi-jima is a peaceful, exotic island in the Yaeyama archipelago. Life still moves slowly here in the picturesque, traditional Ryukyu village, the highlights of which are houses set in flower-filled gardens and the white sandy beaches.
1. Kabira Bay (Ishigaki Island)
Kabira Bay, located in the north of Ishigaki, is famous for its picture-perfect setting with beautiful beaches, turquoise waters and tropical vistas. Diving is the main pastime in the area because of the impressive local collection of manta rays and other sea life. But don't plan on swimming right at the beach—boats, jelly fish, and strong currents mean you have to stay on the sand!