Send in Your Videos to Revisit Japan!
Travel, food, fun... There are lots of people who come across interesting things while in Japan, and the Japan National Tourism Organization (JNTO) is on the lookout for video footage of things foreigners find appealing about the nation! You can share the cool Japanese stuff you've discovered easily with the #MyJapanStory hashtag.
What is the #MyJapanStory Video Challenge?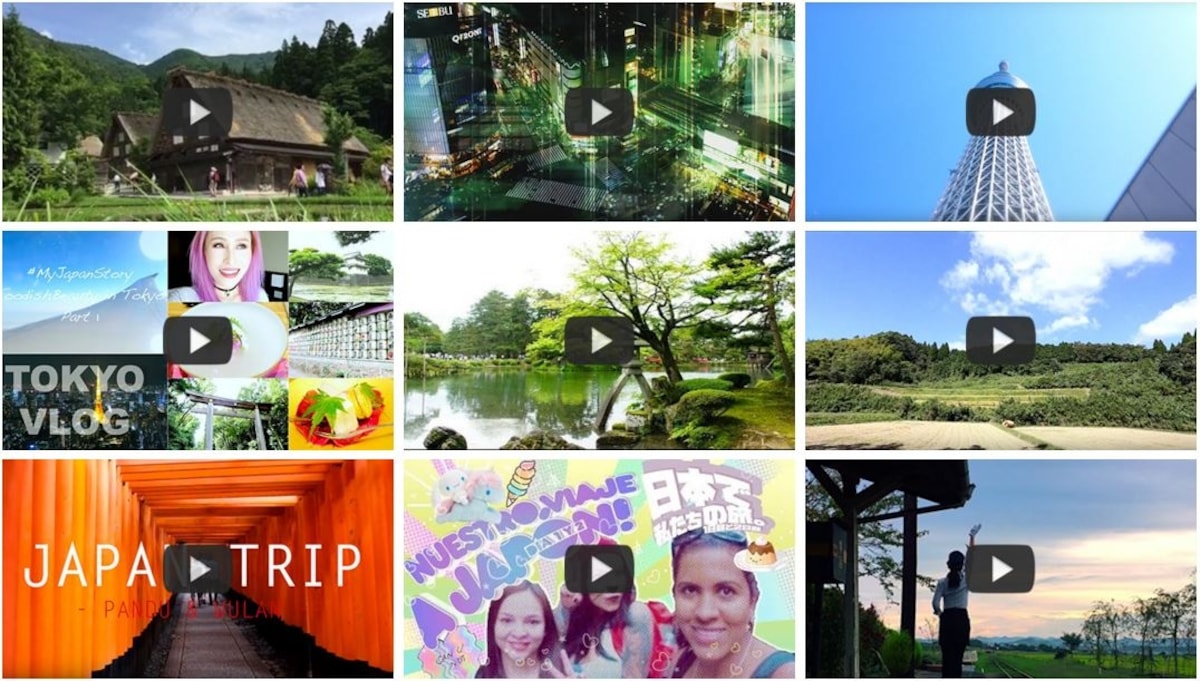 #MyJapanStory is a video challenge sponsored by the JNTO where participants post videos of things that are appealing about Japan from a foreigner's point of view.

#MyJapanStory runs until January 30, 2016, Japan time. It's open not only to international tourists visiting Japan but also to foreigners living in the country. As long as your video is about Japan, the theme is up to you—travel, food, animals, culture, fun or whatever! What's more, the JNTO has great prizes waiting for people who've contributed especially amazing videos. Share your favorite Japanese attractions with the hashtag #MyJapanStory to be in the running to win a luxury gift for your wonderful work!
How to Enter
Taking part in the challenge is simple: Just upload your work to social media with the hashtag #MyJapanStory, and your entry is complete! It's that easy!

A range of different social media can be used—Instagram, Twitter, Facebook, YouTube, Weibo or Youku—which means you can contribute your submission on your favorite social media site.

My Japan Story Video Challenge Overview:

Dates: Thursday, November 26, 2015 – Saturday, January 30, 2016 (Japan time)
Open To: Foreigners who are able to shoot and upload videos of their experiences in Japan, including international tourists visiting Japan and foreigners living in Japan.
Entry Details: Upload your submission to any social media site (Instagram, Twitter, Facebook, YouTube, Weibo, Youku) with the hashtag #MyJapanStory before the closing date.

Rules:
* As long as you are not a Japanese citizen, you may be any age or nationality, professional or amateur.
* As long as your subject matter is Japan, you may submit a video on any theme.
* There is no limit to the number of videos that can be submitted.
* Please aim to limit each video to a maximum of 10 minutes.

Social Media Campaign Pages:
Instagram: https://www.instagram.com/myjapanstory/
Twitter: https://twitter.com/myjapanstory
Facebook: https://www.facebook.com/events/1635365503404560/
YouTube: https://www.youtube.com/channel/UCScWybF-07sgFx7IF8EQfdg
From short videos to long ones, from fun content to things that bring you to tears: different people's stories are condensed into videos taken from their own unique perspectives. Why not take this opportunity to submit a video about the things that appeal to you in Japan?

If you'd like to see some of the videos that have been posted so far, take a look at here!