Tsukiji Ready to Welcome Back Customers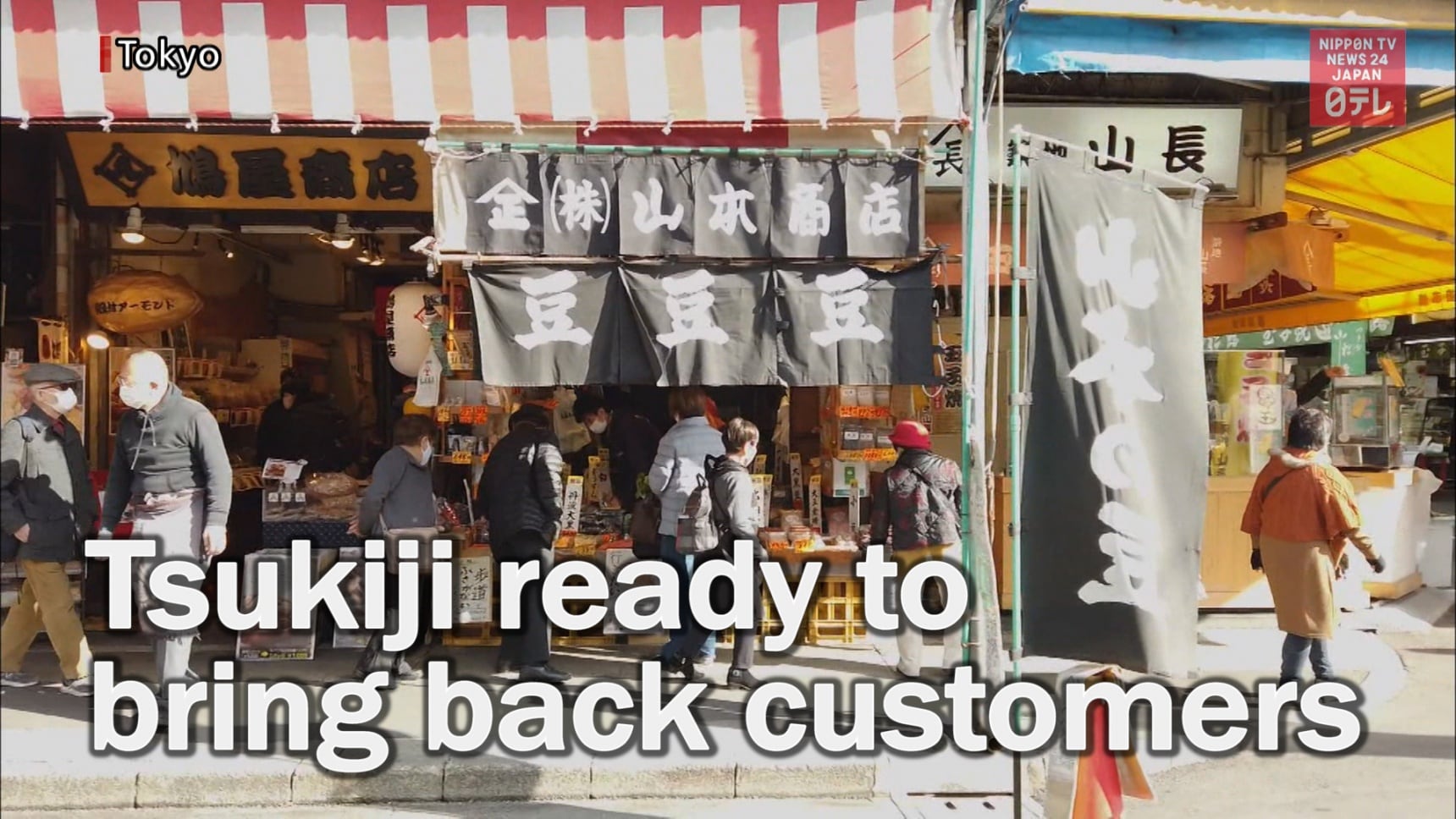 According to Masahiro Terade of the Tsukiji Shokuno Machizukuri Committee, "As you can see, this area is an open-air market with a breeze blowing through. We hope customers will return for their year-end shopping."

To welcome visitors, the market is stepping up precautionary measures against the virus. Masks are provided to about 500 stores so they can hand them out to customers who have forgotten to bring one. The lack of places where people can wash their hands was also an issue. They decided to set up movable sinks that require no plumbing in eight locations.

The market recommends ways to shop while avoiding crowds.

Terade added, "We suggest that people come now when there are fewer people and place orders. Then they can just pick up their purchase in the year-end."

Nearly 60 shops stand in this Tsukiji Uogashi. Many cooks visit the facility to buy ingredients. One facility houses about 60 seafood and produce wholesalers where cooks come to buy ingredients. Another specializes in tuna, which brightens up a Japanese New Year's meal. Another store sells salted herring roe. This is a New Year delicacy that symbolizes offspring and a prosperous family. Most herring roes are imported to Japan. But imports have decreased due to the pandemic.

This area is popular among tourists. Customers can purchase seafood and specialties from fish ports around the nation. Six shops collaborated to make a hot pot set that can be delivered to homes. The package includes select marine products from Hokkaido, Niigata and Kochi prefectures.

Meanwhile, 16 stores decided to go outside the Tsukiji area to promote their products in the suburbs of Tokyo. Products include both fresh and processed food. The outlets will offer ingredients for New Year's dishes toward the year-end.