A Musical Scale to Maintain Social Distance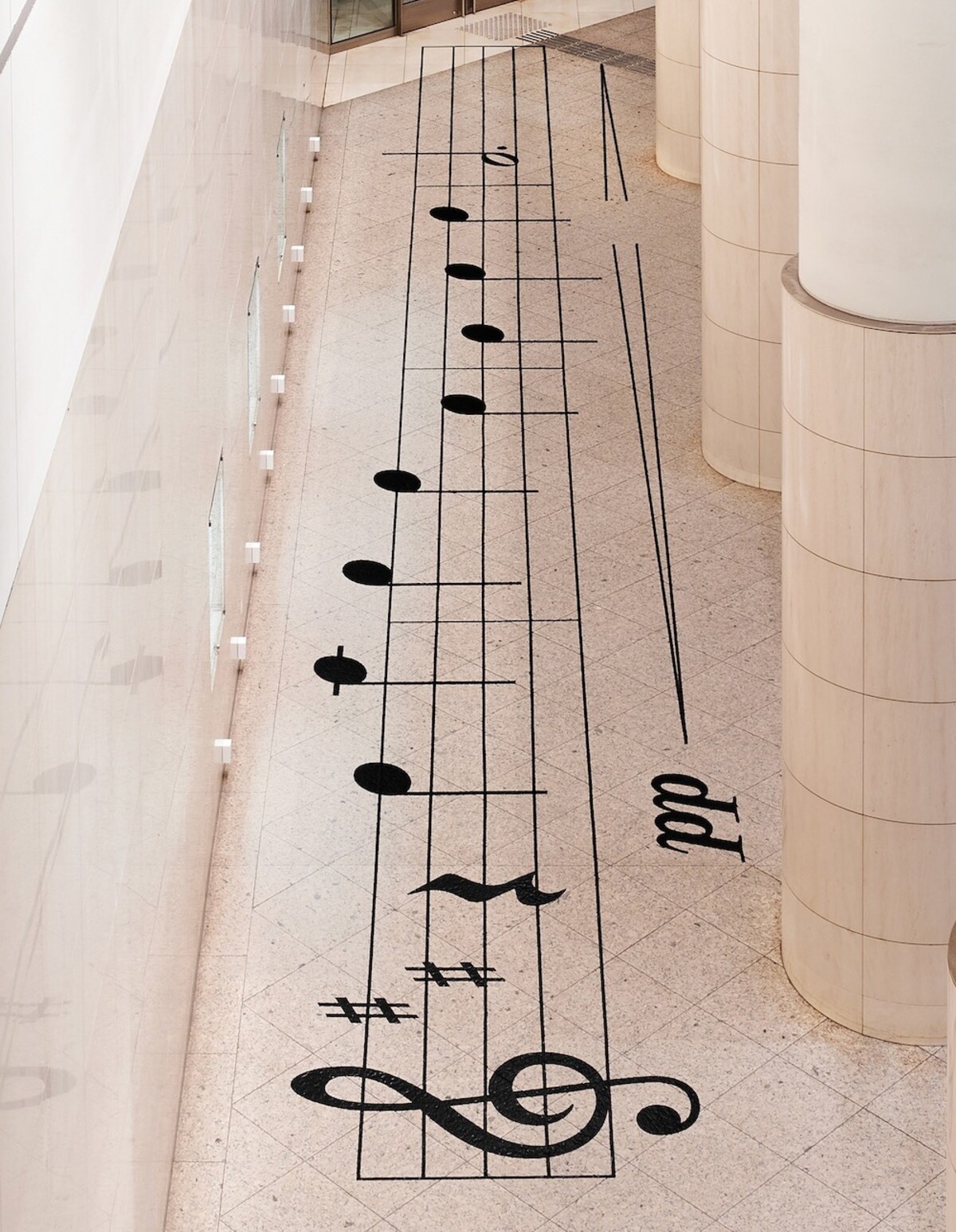 A panoramic mural of musical keys recently appeared along the floor leading into the Minato Mirai Hall, a music venue in Yokohama. Titled "Social Harmony" and created by Eisuke Tachikawa, the mural is part social distancing sticker and part interactive musical art installation. When visitors to the venue line up, the notes act as a social distancing sticker, ensuring that appropriate distance is maintained between guests. But when the notes are stepped on, a sensor is activated and the actual sound of the note is emitted. Together, the notes play French composer and pianist Erik Satie's Gymnopédie.

Visit our friends at Spoon & Tamago for even more pics of this creative way to keep folks at a distance.