Swiss Priest Guides Visitors at Koyasan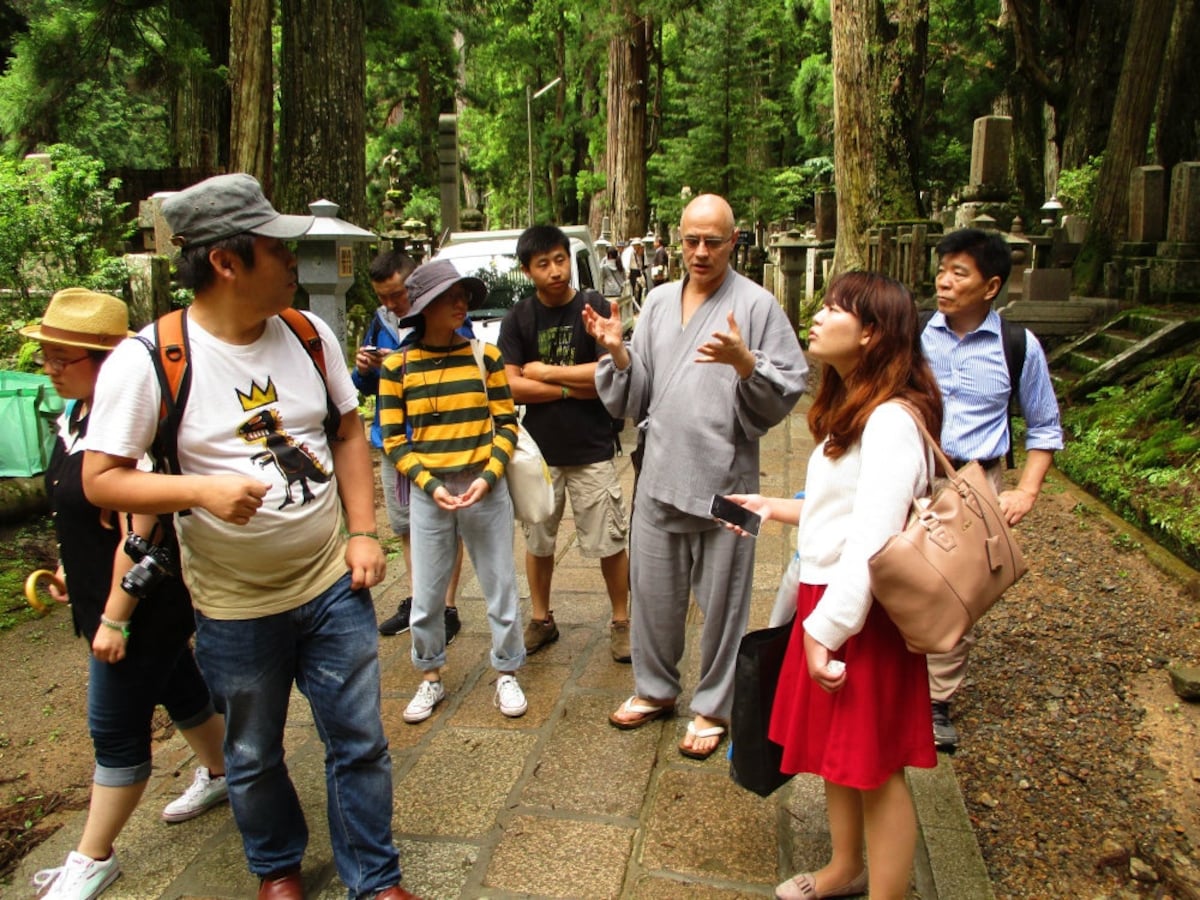 The Kii Mountains of Nara, Wakayama and Mie Prefectures are home to three sacred sites connected by a network of pilgrimage routes: Yoshino/Omine, Kumano Sanzan, and Koyasan. With over 1,000 years of history and a unique fusion of Buddhist and Shinto beliefs, certain structures within these sites and sections of the trails that link them received UNESCO World Cultural Heritage status in 2004 as the "Sacred Sites and Pilgrimage Routes in the Kii Mountain Range."

Koyasan is nestled amidst the peaks of eight mountains in Wakayama Prefecture. Kukai, the monk who founded the Shingon school of Buddhism, established the religious town in 816 AD, making 2015 a special year that commemorates the 1,200-year anniversary of Koyasan's founding.

Shingon monks wearing colorful robes and traditional wooden sandals stride purposefully around the grounds of the Danjogaran, Kongobuji Temple—which serves as the Shingon School's headquarters—as well as on the forested path to the Okunoin, where Kukai now rests.

One monk, with a distinctly Caucasian face, can be seen around town chatting with locals and Japanese and foreign tourists alike in German, French, English and Italian as well as Japanese. This polyglot is Kurt Kubli Genso, a Swiss native who came to Koyasan eighteen years ago and became a Buddhist priest.