10 Best Things To Do In Takamatsu, Japan
Dubbed as the 'Udon Kingdom', enjoy slurping on bowls of piping hot chewy noodles that will make your trip to Takamatsu so memorable. This scenic town is sprawling with majestic parks, museums, and iconic tourist attractions that are unique to the region. Be sure to check out this list of the best things to do in Takamatsu.
10. Get a great view from Takamatsu Symbol Tower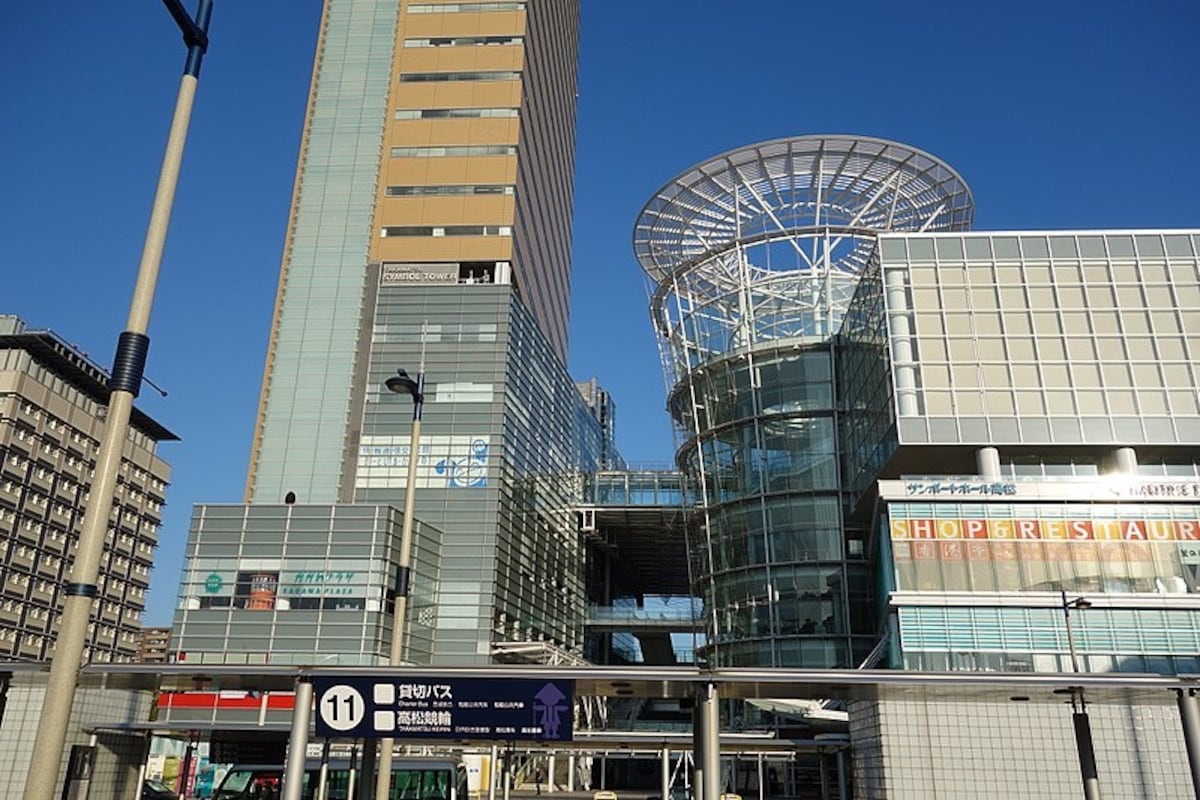 Takamatsu Symbol Tower stands tall at 30 stories and at a height of 151.3 meters (496.4 ft). This skyscraper houses both commercial office spaces and the Kagawa International Convention Centre. Located on the 30th floor of the tower is an observation deck that commands spectacular panoramic views of Takamatsu and the Seto Inland Sea. This is the best vantage point to see Takamatsu in its entirety, and a must-visit during your trip here.
9. Roam the grounds of Takamatsu Castle
Japan is no stranger to castles. Yet, this specific Japanese castle is rare, simply because it is built along a waterfront and features saltwater moats that are drawn directly from the sea. Erected in 1590, Takamatsu Castle is dubbed as one of Japan's best castles. The well-preserved bones of the castle transport you back to Edo Period when the Matsudaira Clan remained the main occupants. Explore the castle grounds and have your breath taken away by the beautiful Japanese-style garden that is situated at its epicenter.
8. Spend the afternoon relaxing at Busshozan Park
If you're looking for a park where both adults and children can have a good time, Busshozan Park is your answer. This may be one of the coolest parks in Takamatsu, with expansive green spaces for a nice family picnic, an impressive playground with a sandpit, and a beautiful pond that's perfect for some fishing. It's the perfect venue to simply relax and rejuvenate under the sun with your loved ones. cap your trip with a stop at the Buzzhozan Onsen hot spring bath for a well-deserved and very relaxing soak.
7. Go shopping along Minami-Shinmachi Shopping Street
A trip to Takamatsu would be incomplete without dropping by Minami-Shinmachi Shopping Street. This shopping paradise offers a plethora of shopping options for every kind of shopper. Pamper yourself with luxury brands or wander through the streets in search of unique local crafts. Be sure to purchase some souvenirs for your loved ones back home while you're at it!