Adorable Capybaras Enjoy Relaxing Soak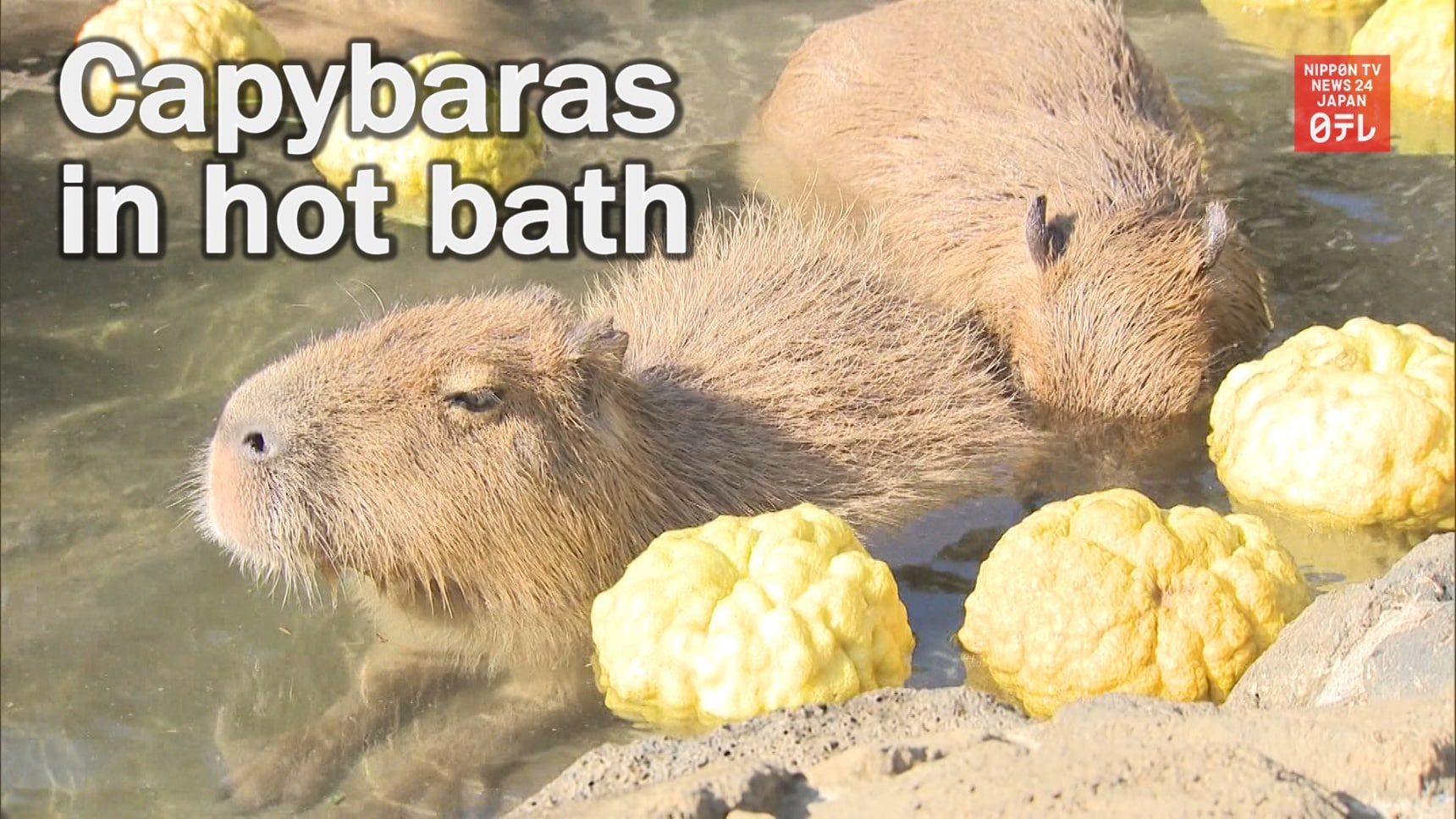 Perhaps one of the best ways to enjoy cool weather in Japan is with a soak in a nice hot bath. That's exactly what these capybaras do at Izu Shaboten Park, some 130 kilometers southwest of Tokyo. The event has become a popular winter feature after a zookeeper happened to see the critters take a dip in a pool of hot water.
Capybaras enjoy hot bath
The capybara are one of the park's popular features, especially at the time of year where they enter their bath.

The park has put up signs asking visitors to wear a mask and prepared hand sanitizers to prevent the spread of the coronavirus.