Worship Your Feline Friend with Its Own Shrine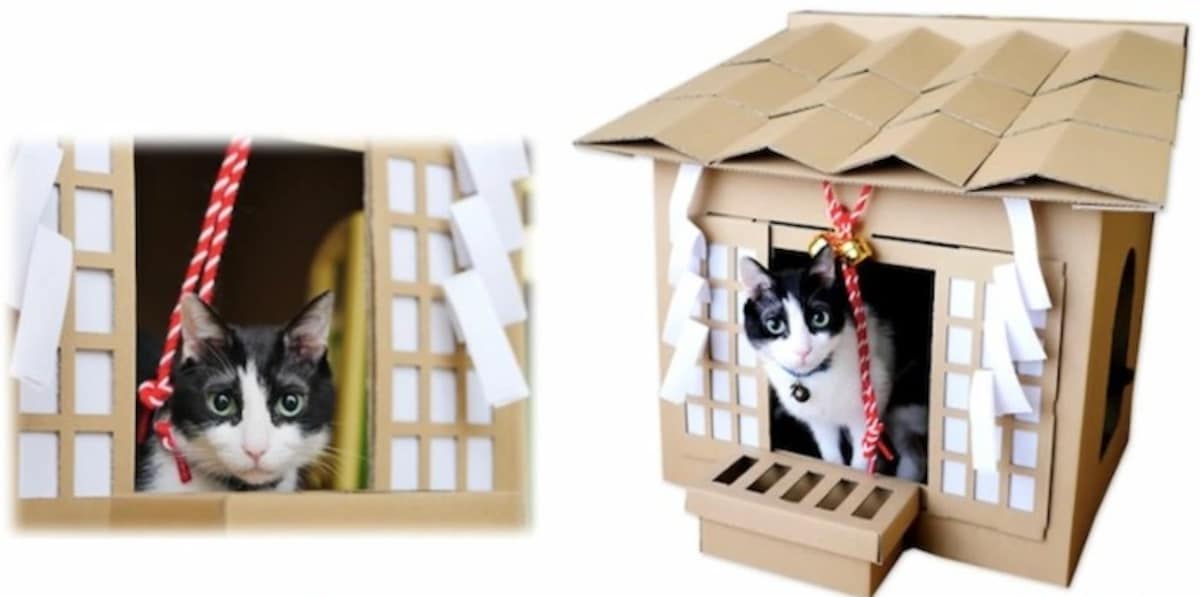 Your cat already acts like a god. And you probably treat it like one. So why not take the next step with this cardboard Shinto shrine for cats, created by a Japanese cardboard company. From scratching pad and hiding spot to litter box cover, there are multiple ways to use the shrine to further your devotion. The cardboard shrine was developed by Howay Industry, an Osaka-based manufacturer of cardboard and cardboard products. Unsure of how much demand there would be for a cardboard Shinto shrine for cats, the company turned to crowdfunding site kibidango, where they quickly surpassed their goal of 500,000 yen (about $4,800 USD).

If you're trying to get your paws on a cardboard shrine, head over to Spoon & Tamago via the link below for all the deets.