Top 10 Things To Do In Yokosuka
Located 41.7 miles (67.2 kilometers) south of Tokyo, Yokosuka offers an exciting maritime feel in a beautiful setting, complemented by a large array of attractions that reflect this town's nautical past. If you want to experience this seaside community firsthand then you must read on to discover the top things to do in Yokosuka.
10. Enjoy local craft beers at Yokosuka Beer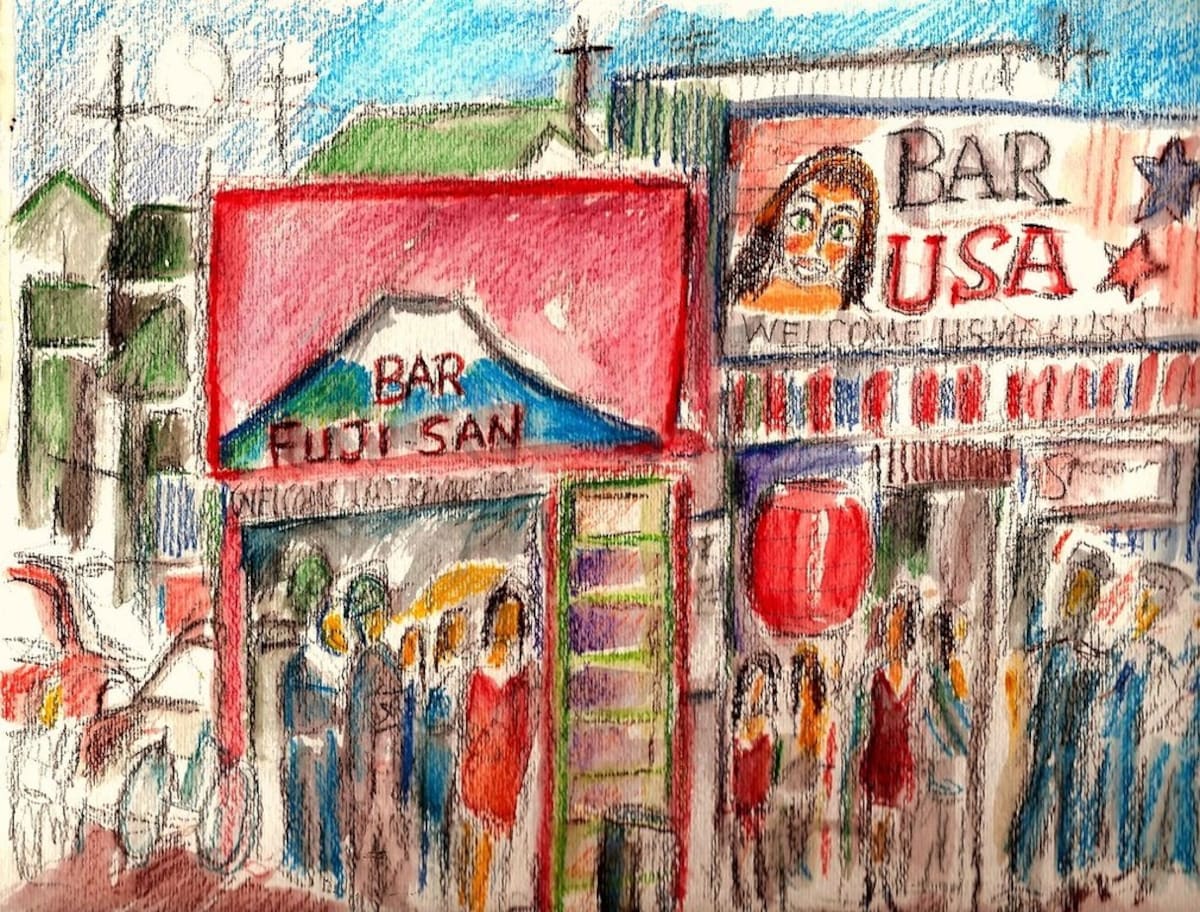 Yokosuka Beer is the ideal establishment to end a hectic day of sightseeing. Boasting a wide selection of craft beers from Weizen to pale ales to black IPAs to a distinctively bold beetroot Belgian-style ale, Yokosuka Beer is first-rate for brew fanatics possessing a discriminating taste for suds. The place is energetic with the first floor offering a brewery, a nice standing bar, or a unique camping-themed room to sip your beer of choice. The second floor provides a cheery restaurant with a full-service delectable menu that's sure to satisfy hungry patrons.
9. Make a wish at Kano Shrine
Held in high regard as a shrine of utmost power and strength, Kano Shrine is a truly magical place. The setting is outstanding with the East and West Kano Shrines facing each other and the bustling Uraga Port situated between the two structures. Kano Shrine was built with the hope that the Genji clan would be restored and when the opposing Heike clan collapsed, it appeared as if the wish had been fulfilled. As a result, it's customary for visitors to make a wish at this captivating site. Kano Shrine is accessed via a handy three-minute ferry ride.
8. Watch the sunset from Mabori Kaigan
Grab a bottle of your favorite wine, pack a goodie basket, and head to Mabori Kaigan's beautiful coast to experience a lovely evening sunset. Watching the sun slowly disappear from the horizon is a wonderful low-key way to complete your busy day. Residing along the inviting coastline of Mabori Kaigan are tall palm trees, a convenient paved walkway, and neatly maintained grounds. Sights of the sunset are enhanced by the expansive ocean views.
7. Stop and smell the flowers at Kurihama Flower Park
For diehard flower fans, a trip to Kurihama Flower Park is an absolute treasure. This opulent park is blanketed with bold-colored poppies in springtime and delicate cosmos in Autumn. This is not to say that during other times of the year, Kurihama Flower Park is bare. Various gardens throughout the park feature a variety of seasonal flowers to keep this vibrant sweet-smelling tourist spot colorful all year round. The grounds are also equipped with a playground, a delicious restaurant, an exciting miniature golf course, and an archery range to keep you entertained.