Buying Old Tokyo: Asakusa, Jinbocho and Nakano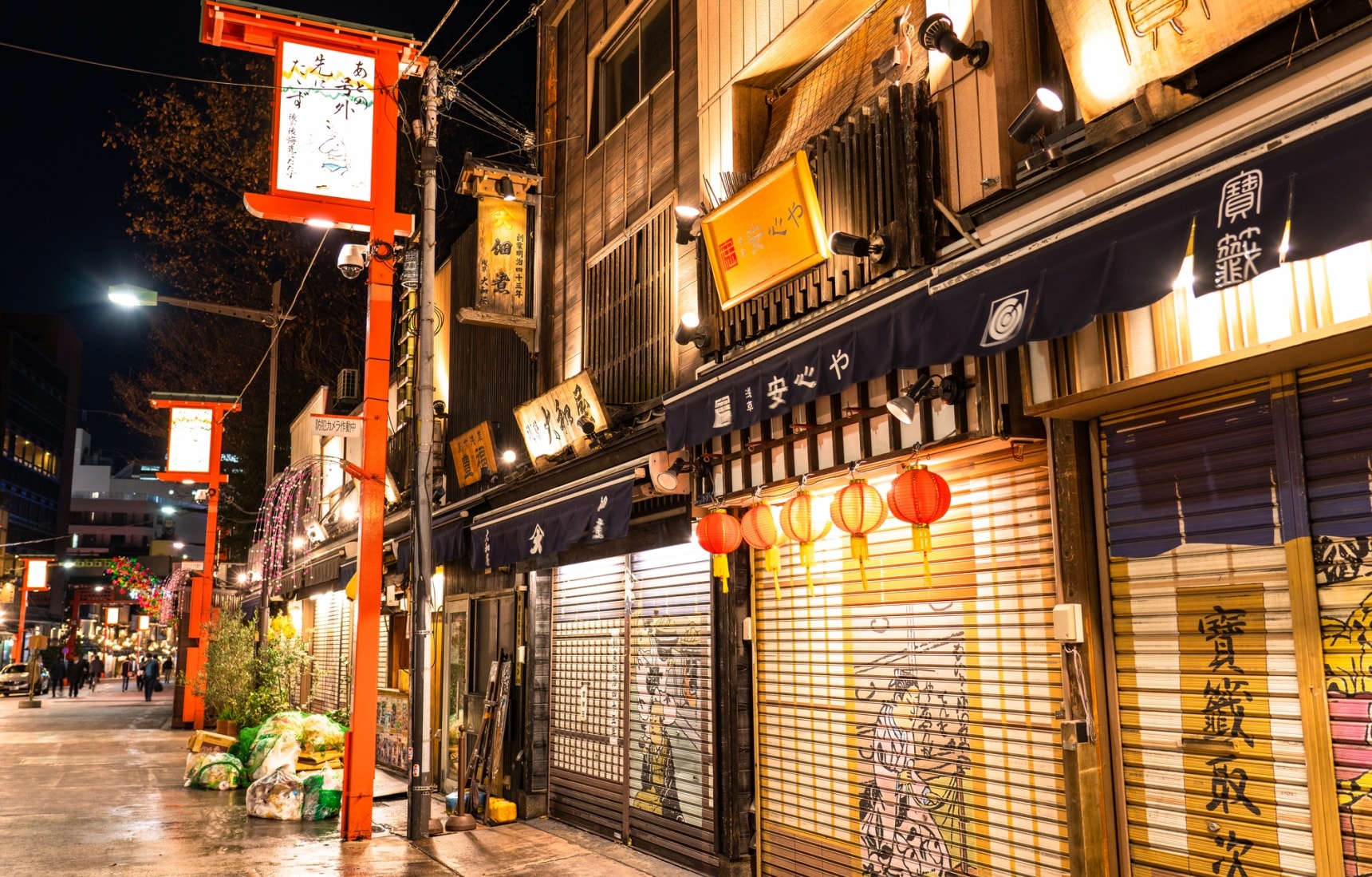 Tokyo is known as a postmodern paradise, but it also has a rich and varied history worth exploring. When you're in the mood for a snapshot of yesteryear and souvenirs to take back to your 21st century life, look no further than Asakusa, Jinbocho and Nakano—three areas to satisfy all of your vintage shopping needs.
Asakusa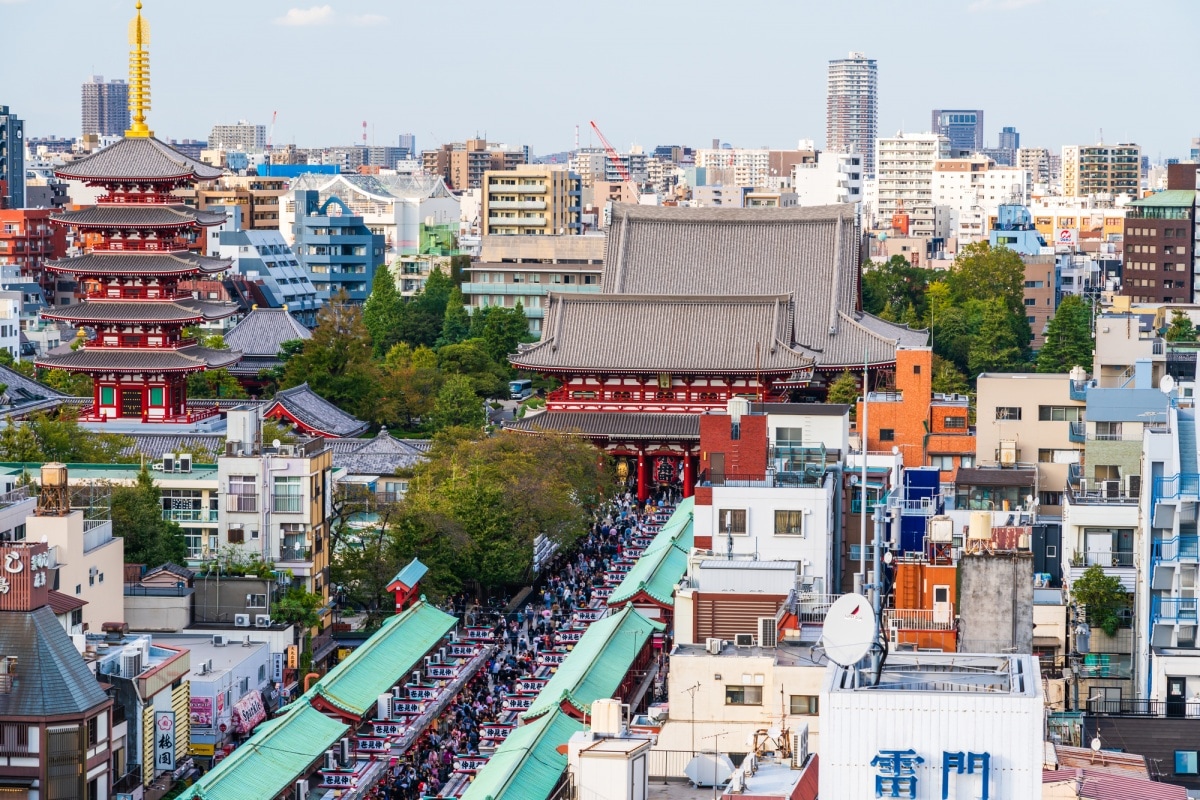 Home to Kannon-do Hall, a five-story pagoda, the iconic Kaminarimon Gate, and more, Asakusa's Sensoji Temple complex is home to some of Japan's oldest and most significant spiritual sites. The area has a history that traces back to the seventh century, and provides visitors an opportunity to immerse themselves in Japan's ancient past. Shops lining the approach to the temple grounds, the Nakamisedori, is full of goods reflecting the age and cultural impact of Sensoji—purchase a reproduction woodblock or senbei rice cracker, the flavor of which has stood the test of time.

If you would like to complete your time travel in appropriate dress, there are plenty of kimono rental shops nearby to add some flair to your photo-ops! Or, have you been on your feet too long to enjoy a walk around Sensoji? Why not take a rickshaw ride around to catch a glimpse of all the sights! Asakusa has other personality-packed sites full of historic significance. If you're hungry, why not try out Denkiya Hall, a family restaurant known for Japanese-western comfort foods (and their homegrown liqueur, Denki Bran) that has been open since 1903! If the old-style foodie haunt piques your interest in the culinary arts, head to the other side of Asakusa Station to Kappabashi, a street known for its Japanese traditional tableware and ceramics, often at very reasonable prices.
Jinbocho
Also found in Tokyo's east end, Jinbocho's primary appeal is its streets and alleys filled with used bookstores and old coffee shops. Whether you start your tour from JR Ochanomizu or the Jinbocho Metro stations, visitors with and without Japanese reading skills will have plenty to explore. Pop into any shop and find items ranging from vintage magazines and rare books (in English and Japanese, as well as occasionally French, German, Chinese, and Korean!) to popular culture memorabilia and reprints of Japanese ukiyo-e artwork. In need of a caffeine break? Try out one of the many cafés dating back to the early postwar period. Saboru, for example, pairs a log cabin exterior and North American indigenous-themed interior with tasty coffees and snacks. Jinbocho is also famous for its curry houses, which also have a long history. Sumatra Curry Kyoueidou, established in 1924, is a great bet. It is one of the first places which adjusted Southeast Asian flavors, in this case from Sumatra island in Indonesia, to the Japanese palate resulting in the deliciousness that is Japanese curry today. Enjoy a break here as you review your Jinbocho purchases!
Nakano
While Akihabara is often considered the main paradise for video game, manga, and anime lovers, it is not the easiest to reach for those living in Western Tokyo. Fear not because Nakano Broadway, a few minutes away from JR Nakano, offers many of the same vintage and new electronic and otaku culture goods as its more famous counterpart. And, at the same time, its otaku goods—a staple here from when secondhand pop culture giant Mandarake opened its first store here in 1980—are often rarer, unique, and better priced. Built in 1966, Broadway is considered an exemplar of Showa architecture and retains many of its original features, despite the fact that Nakano never became as important a center as Shibuya or Shinjuku. Now, Nakano Broadway is a glorious mix of everything under one roof spread over multiple large floors, from historical movie posters and postwar children's toys to original manga panels by famous creators like Miyazaki Hayao. The compact, shopping mall-like interior maximizes window-shopping and purchasing time. Added bonuses that distinguish Nakano from Akihabara are shops dedicated to films from around the globe sports, and male Japanese and Korean pop idols. The narrow alleyways surrounding the major shopping mall are also chock full of restaurants, so you can shop 'til you drop, and then grab a bite to eat.
Whether you are on a tight budget or are ready to break the bank on your next Tokyo trip, great historical treasures await you in these three gems across the city!