Touch of Tradition with Modern 3D Cutter Cabin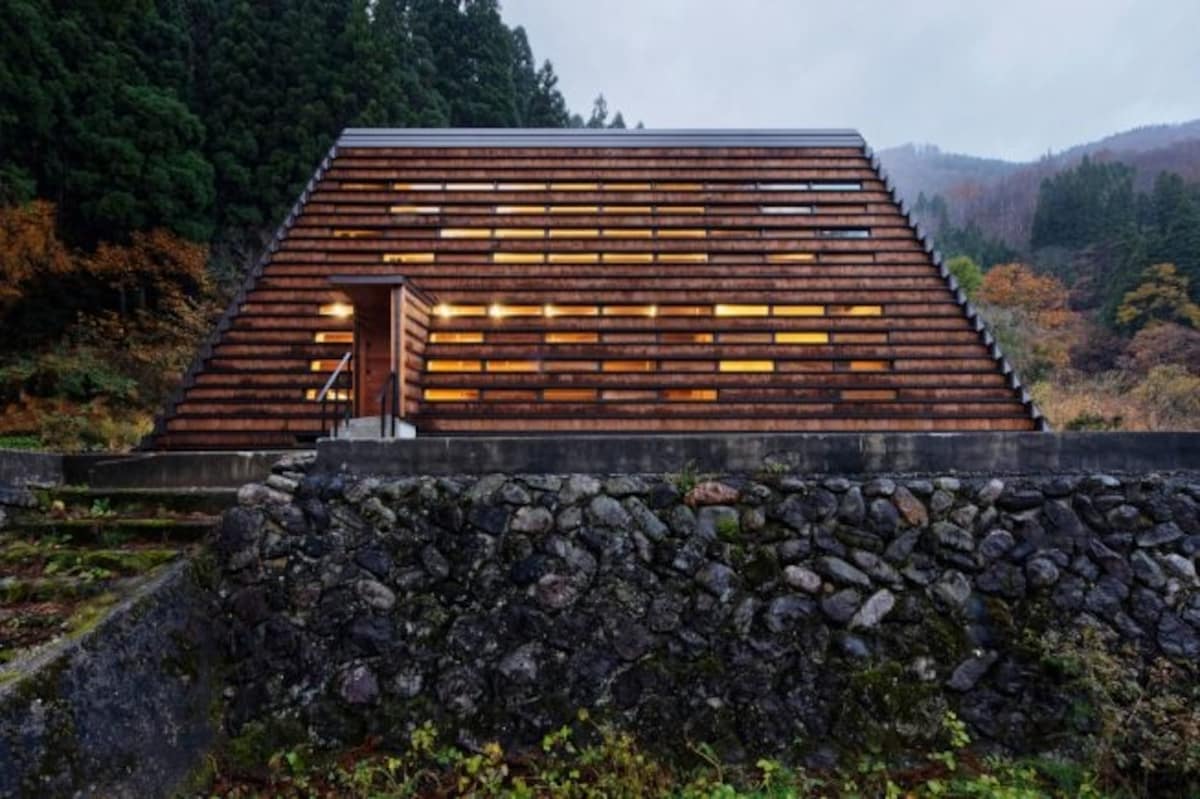 Nestled deep in the Gokayama mountains of Japan is Marebito no Ie, a wooden cabin constructed near Toga village. The region is renowned for a unique type of A-frame housing design and architectural style known as gassho-zukuri (合掌造り) which uses wooden beams combined to form a steep roof that can easily shed snow from their roofs. Marebito no Ie was designed as a contemporary homage to this tradition but with minimal impact on the environment: an affordable Shopbot 3D woodcutter was brought in and the entire project was completed with local timber that did not have to be transported.

See more pictures of the project by following the link below.