Nanzoin: Discover Fukuoka's Reclined Buddha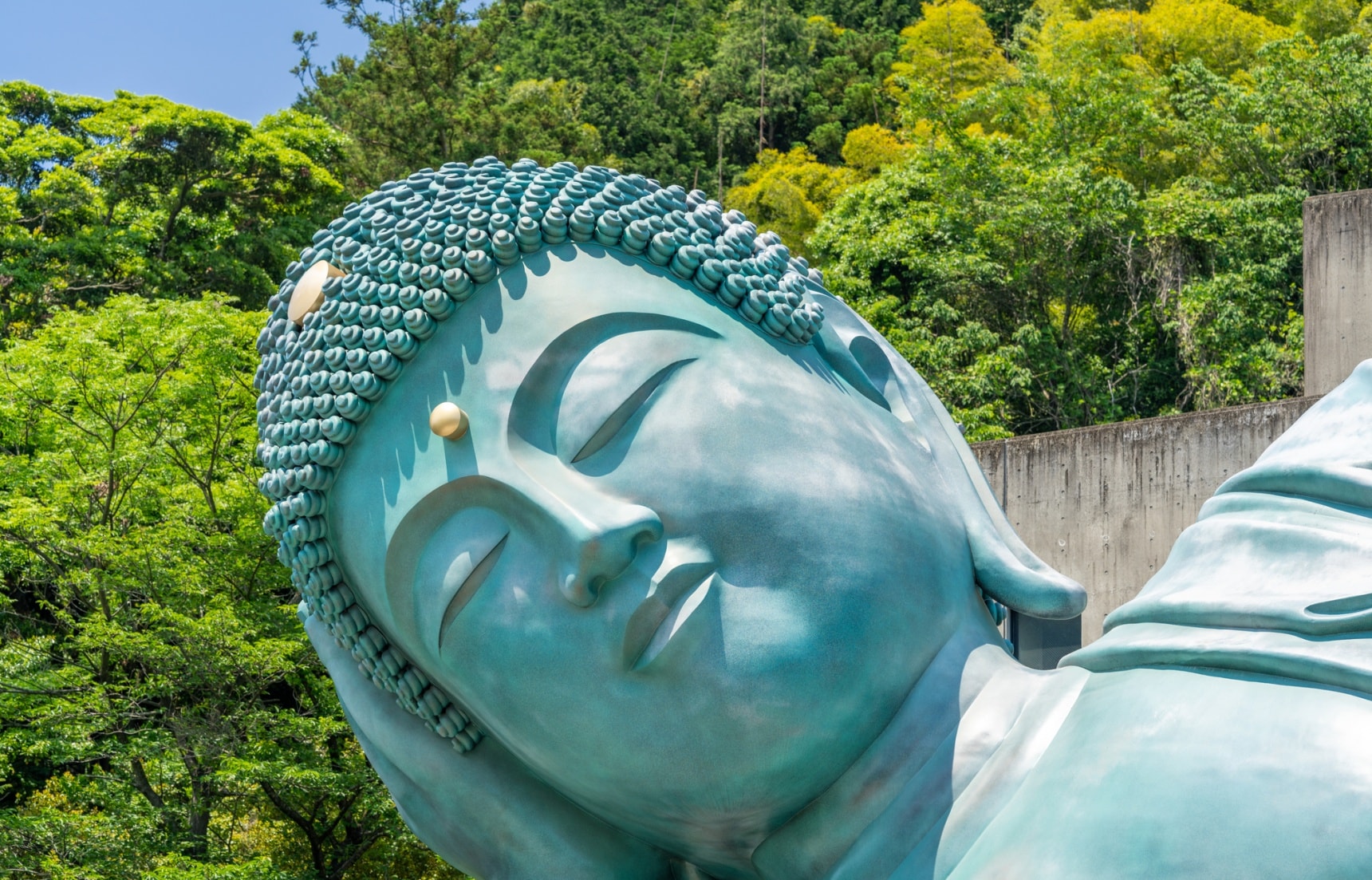 Over one hundred and twenty years old, Nanzoin Temple is about 25 minutes by train from Fukuoka City's primary travel hub, Hakata Station. The grounds offer an array of sites to see, including the forests and mountains that surround the complex, as well as dozens of small and large-sized statues representing Buddhist deities!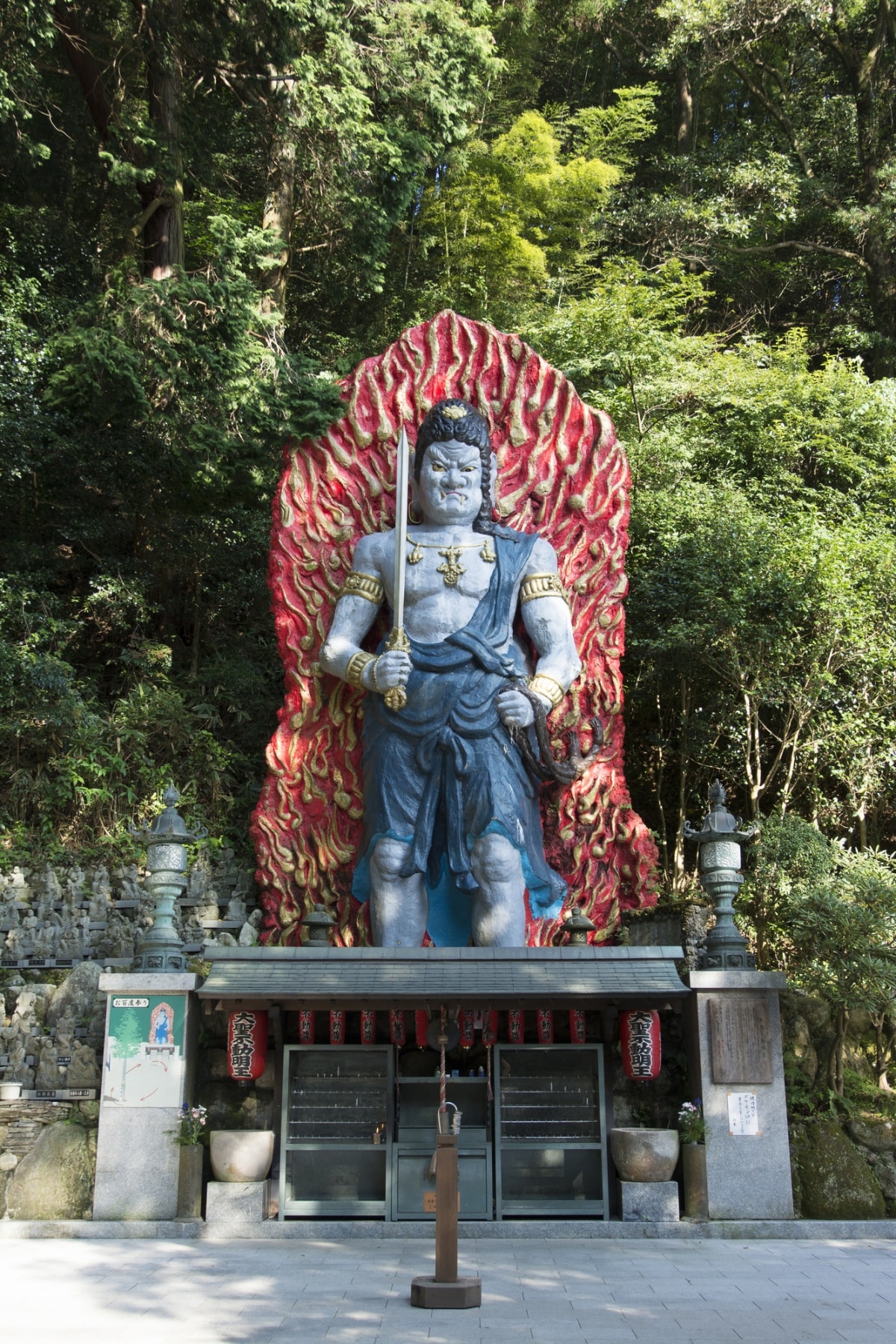 After getting off the train at Kido-Nanzoin-mae Station (via the Fukuhoku Yutaka Line), head across the bridge toward the temple. Make your way to the entrance and feel free to peruse the many souvenir stores for merchandise of the famous Buddha. Soon after beginning your hike up, you will come to a fork; the right path brings you in the direction of the Buddha, but I suggest taking a left to see a fearsome statue of a deity painted red, and dozens of smaller statues awaiting on winding hillside paths.
Continuing toward the top, you will enter Shichifukujin Tunnel, which houses the seven gods of good fortune. At the end of this narrow passageway, you will be treated to a beautiful mountainside view with enormous trees and seats to take in the gorgeous scenery. If you're up for it, I suggest heading up the flights of steps off to the side to see a fox shrine tucked away at the top. Just a bit further, you will find another rest area with more souvenir stores.
After climbing the final staircase, you will find the lying Buddha, which measures a majestic 41 meters in length, with a height of 11 meters. Gifted to Japan by Myanmar in 1995, this statue captures the Buddha's transition to Nirvana, a process which holds incredible significance in Buddhism. Be sure to touch its massive pair of feet or grab hold of the cords tied to its hands to immerse yourself in the powerful experience the site offers.
Of course, you should also stand back and observe the statue at a distance, taking it in in its entirely against the natural background. Those making the trip in the summer months will certainly enjoy the soft serve ice cream on sale, too!
On your way back down to the station, feel free to explore other small pathways to see what else lies in wait. The forested routes provide additional arduous yet rewarding walks through a site that has already given hikers much to enjoy.