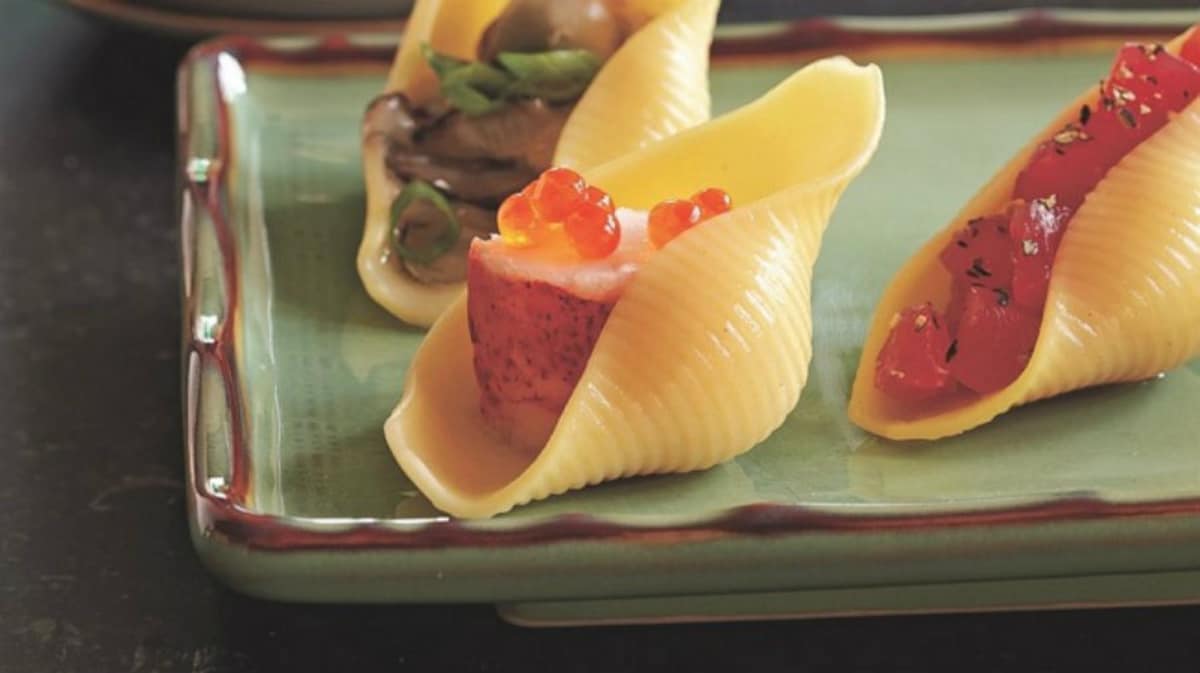 For years, Japan has been toying around with combining its signature flavors with the many different cuisines of the world. Japan even has its own take on pasta they call Japanese-style pasta (和風パスタ).

Wouldn't it be fair, then, for Italian chefs to experiment with Japanese cuisine? Two chefs in Italy have been putting their personal touches to the idea of sushi, and their pasta sushi creation is now starting to make some noise in the U.S.—and, of course, on the internet.

When it comes to raw fish, Japan has the famous heavy hitters like sashimi and sushi. However, Italy has some equally delicious dishes like carpaccio and crudo. So it doesn't seem like a far leap to put an Italian spin on such an internationally recognizable food such as sushi. And about five years ago, Michelin-starred Italian chefs Moreno Cedroni and Davide Scabin did just that. But this "pasta sushi" only recently gained popularity in the U.S. thanks to author Francine Segan, who wrote about the latest trends in food creativity in Italy.

The dish itself is fairly simple and very easy to improvise. You simply cook pasta al dente and then season it with something acidic, just like you would sushi rice. Then you can fill the pasta with fresh fish and other sushi toppings. The adventurous chef doesn't have to stop there; you can fill these Italian sushi with whatever you want, from natto (fermented soy beans) to blue cheese, California Roll style to Spicy Tuna Roll style.

Of course, the big question remains, can you really call it sushi?

Most purists out there would probably say, "No". If there isn't rice, you can't call it sushi.

Regardless, it looks pretty delicious, and definitely something you could do in your own home. So turn your next party into a food-cation to Italy and Japan with the fusion dish known as pasta sushi!