Top 10 Photogenic Spots in Nagasaki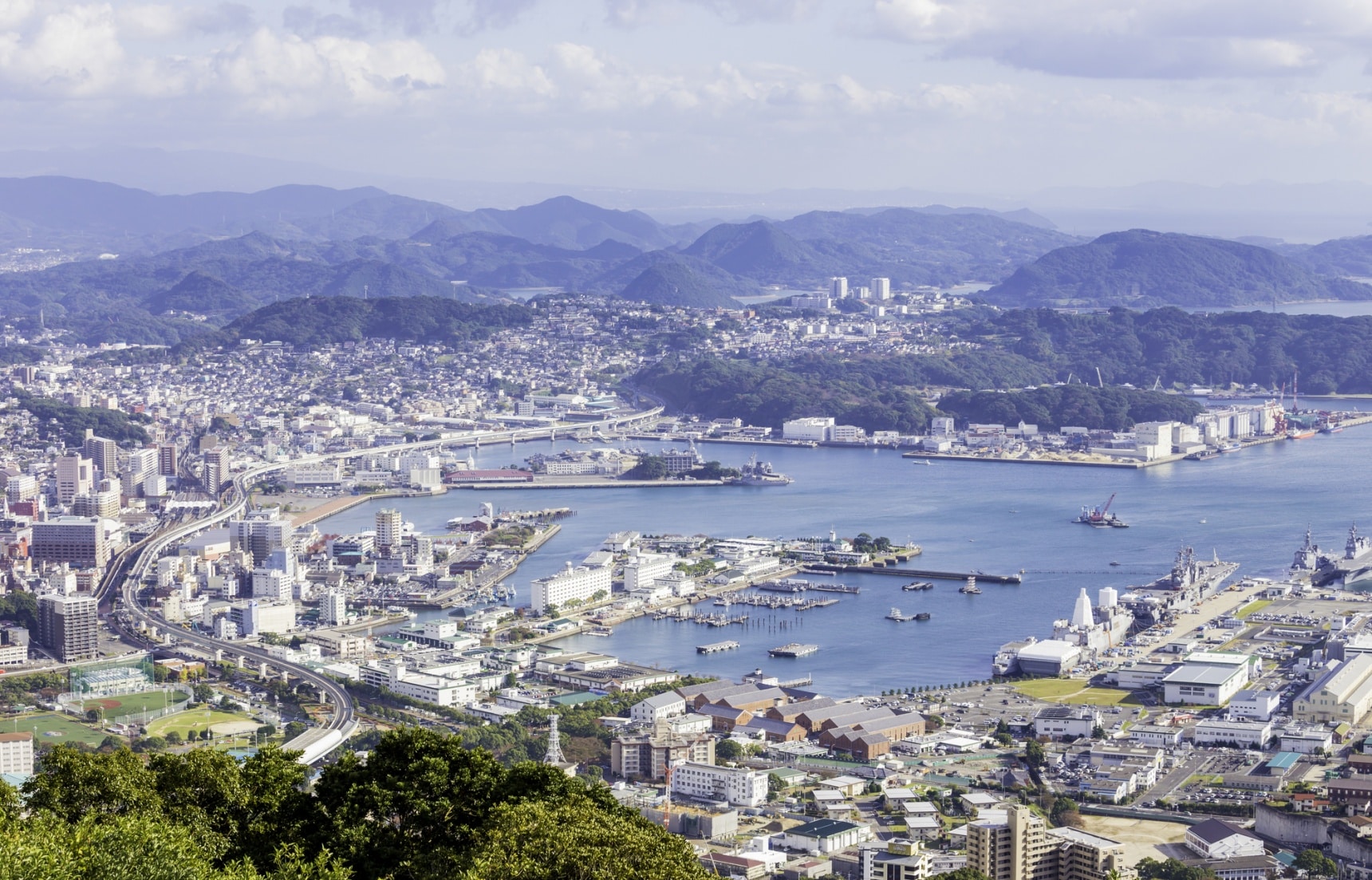 10. Nanatsugama Limestone Cave - A natural wonder
The Nanatsugama Limestone Cave is the best national designated natural monument in western Japan. The region where the cave is in used to be part of the sea. A rare marine cave with seven consecutive caves, there is plenty to discover with an inexpensive price of just a few hundred yen.
9. Tenkaihou Park - Islands and oceans
This park in Sasebo has a spectacular view of the bright blue East China Sea and the Kujuku Islands. If you are lucky and the view is not obstructed by haze or fog, you can see the endless number of islands that seem to merge with the skyline. Definitely a must-visit for photo enthusiasts.
8. Unzen Hell - Hot spring paradise
Contrary to its name, once you soak in their hot springs, I'm sure you will say it is heaven instead. Its name comes from the hot water and gas that spout from the earth, painting a picture of the underworld. White steam and a thick smell of sulfur accompany you as you walk through this volcanic hotspot. It also has historical significance as a site of martyrdom, where Christians were once tortured in "hell". In any case, it is worth going there just to take a picture of its fierce beauty.
7. Kazagashira Park - A sea of sakura
With the iconic statue of historical figure Sakamoto Ryoma at the centre, the Kazagashira Park is surrounded by cherry blossom trees. In addition to this historical touch, the park gives a clear view of half the city of Nagasaki. It is situated on a hill about 25 to 30 minutes away by foot from the nearest station, but it is worth the short hike. The scenery along the way is bound to get you the much-liked Instagram shot!
6. Ikitsuki Sunset Way - A relaxing drive
Made famous because of its breathtaking sunset view, this long stretch of road might be familiar to some of us, if we pay attention to Japanese car commercials. If you love to have a drive through one of Nagasaki's scenic roads, especially with the cliff of Shiodawara in the background, Sunset Way is not to be missed!
5. Saruiwa - A peaceful retreat into nature
Saruiwa, or monkey rock, is a natural geologic formation in Iki, Nagasaki. Its name explains itself, the rock is formed like a monkey. Its quiet repose and untouched majesty create the perfect place to pack some food, have a picnic, and relax the afternoon away.

For the rest of the list, read the full article from our friends at Trip101 via the link below!