Some Businesses Resume Operations in Japan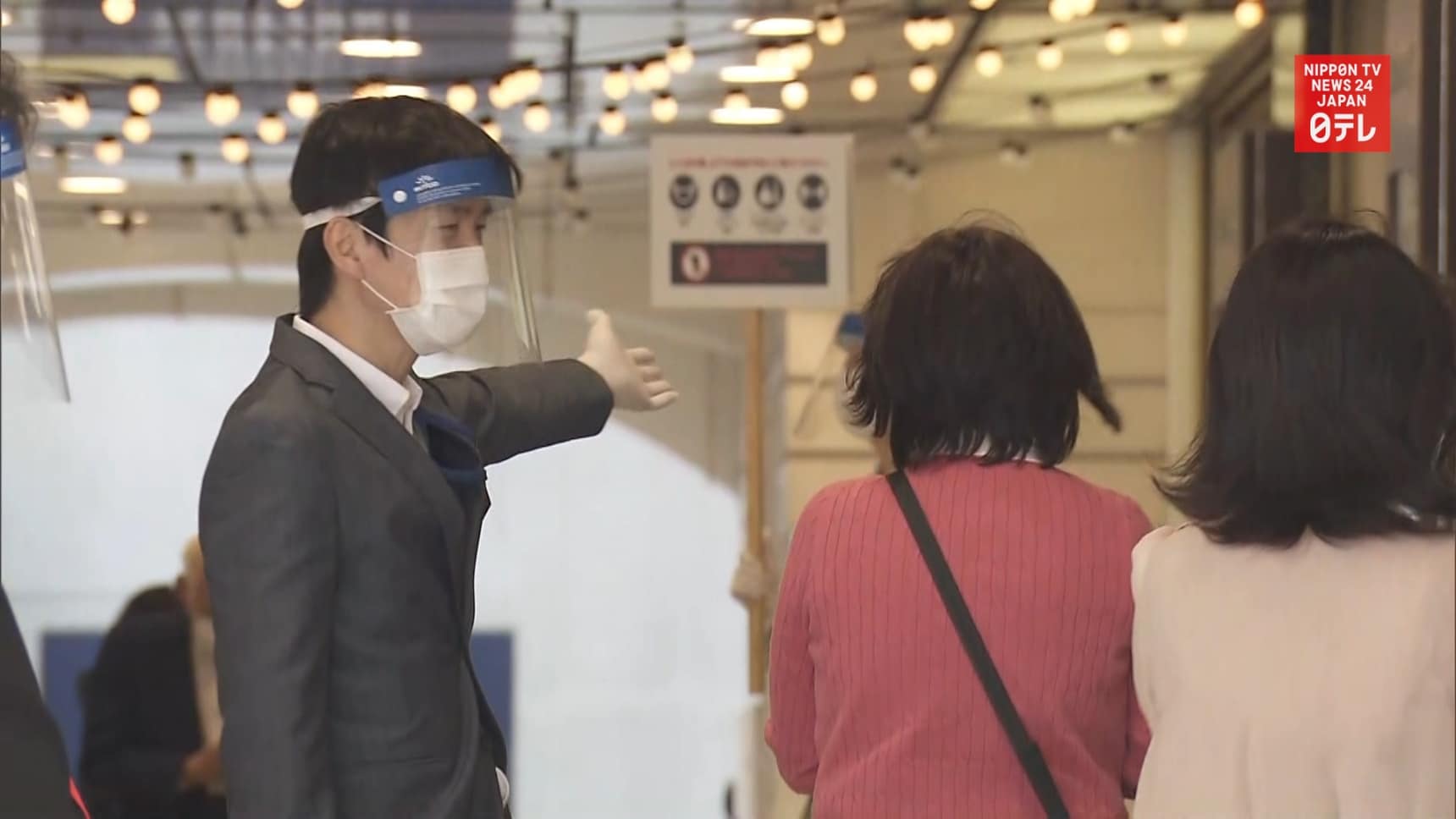 Shoppers lined up to enter a Daimaru Matsuzakaya Department Stores outlet in Tokyo which reopened its food sales areas.

The store set up a device that measures customers' body temperatures and placed bottles of antiseptic solutions at the entrance. A customer said the Matsuzakaya store is like a supermarket in the neighborhood.

On the other hand, Isetan Mitsukoshi and Matsuya Ginza in Tokyo will remain closed for the time being.

Major electronics giant Toshiba resumed operations at its offices nationwide, but very few workers turned up at its head office in Tokyo because most employees are working from home.

At factories where teleworking is not feasible, Toshiba plans to reduce the number of workers at any given time by introducing a system where employees have three days off per week.