Using Tuna to Measure Proper Social Distances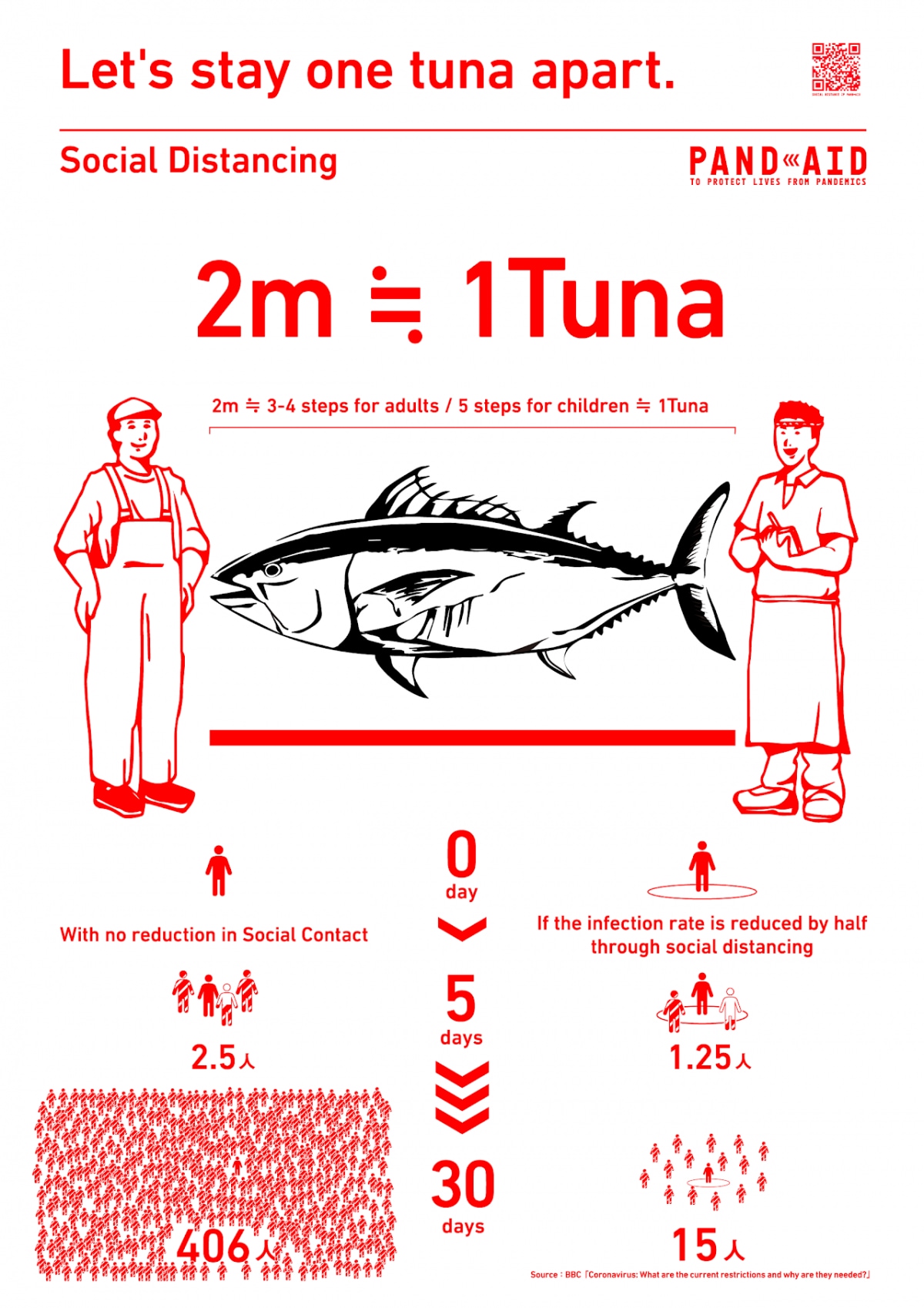 The first known case of COVID-19 in Tokyo occurred in late January. But from there, the rate of infections was relatively slow compared to other nations and Japan had been slow in altering their behavior. Now, cases are spiking, which led Japanese designer Eisuke Tachikawa and his design firm Nosigner to put together these social distancing posters as part of an initiative called Pandaid, which combine humor with graphic design to remind us to maintain an appropriate distance from others in order to curb the spread of the disease.

There are many other humorous posters using the length of a tatami mat, and the distance of "how many Beatles while walking across Abbey Road" over at Spoon & Tamago. Head there via the link below.