Astounding Origami Tea House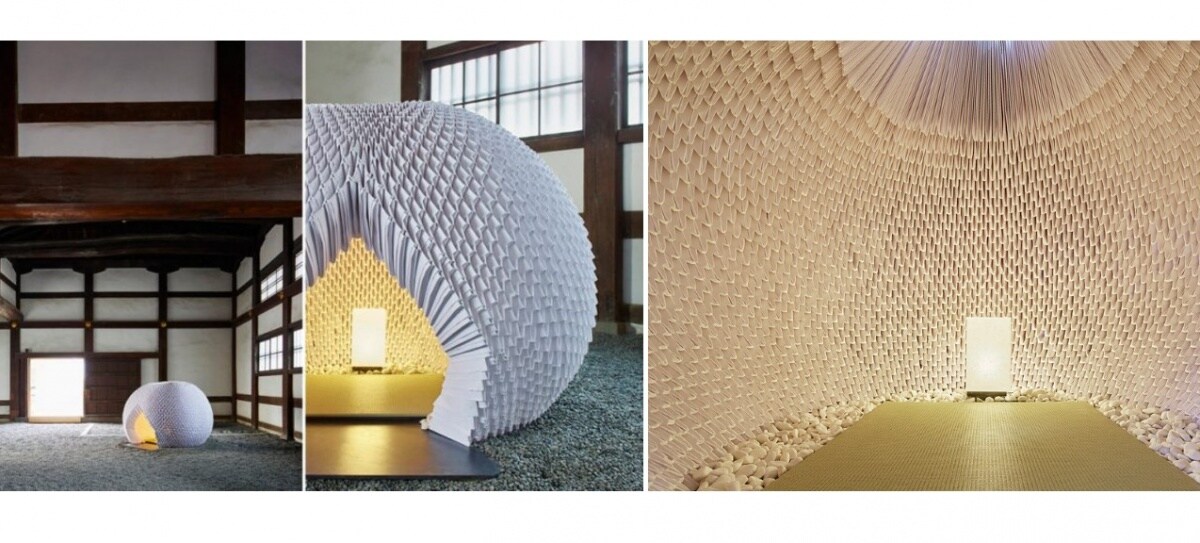 Shi-an is a mobile tea house constructed entirely from folded paper without the use of bolts or adhesives. The entirely free-standing structure was designed by Tokyo-based architect Kazuya Katagiri who, with the help of designer Akinori Inuzuka, came up with a method of folding a large piece of washi paper into a single interlocking unit with two pockets and two arms.

Head over to Spoon & Tamago for even more info and pictures of this marvelous matcha experience.