Kyushu Bank Redesigned Using Local Wood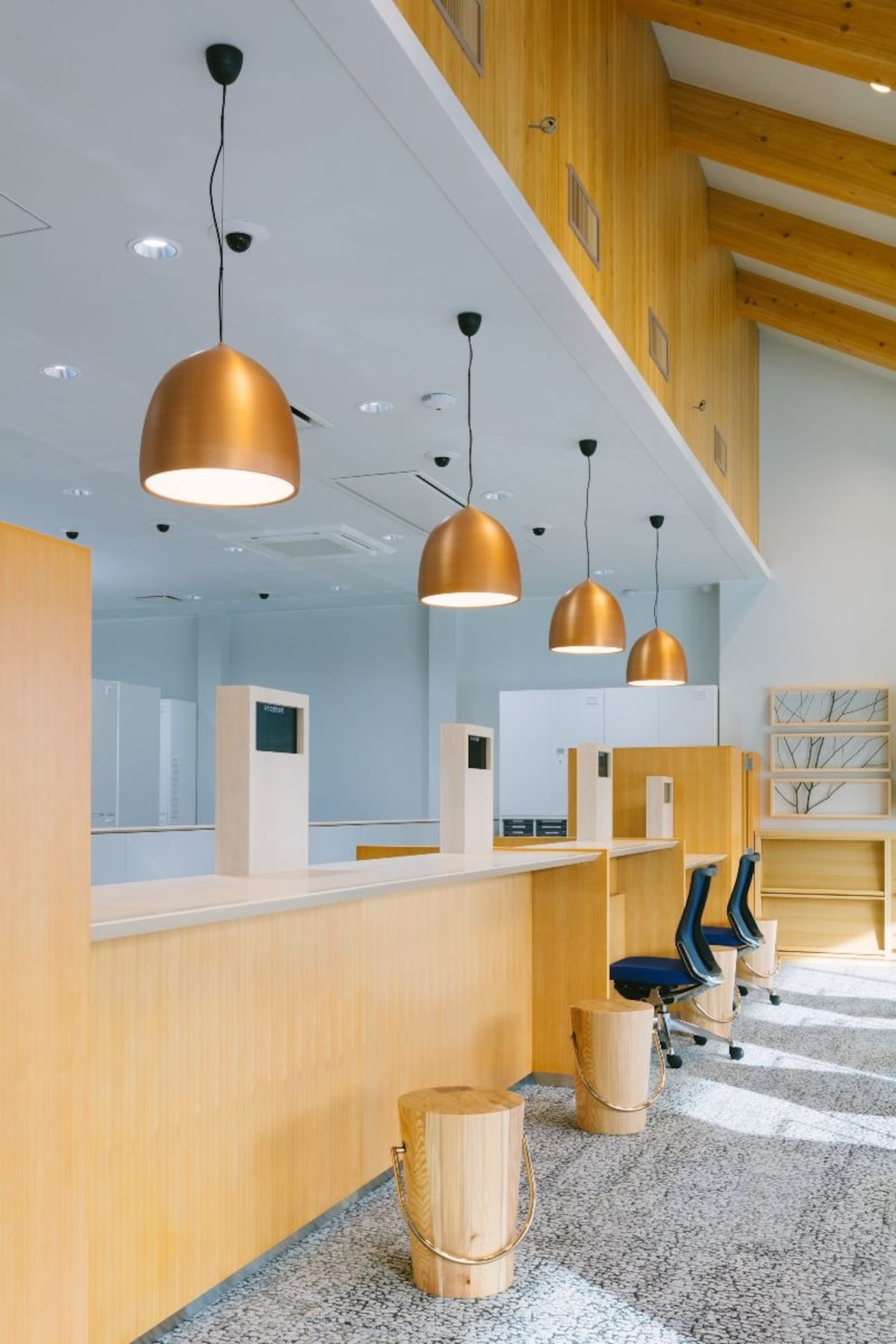 In 2006, Higo Bank acquired 52 hectares (128 acres) of forestland in Kumamoto with the objective of preserving nature for future generations. The bank manages the forest by supporting sustainable activities that include planting but also periodically thinning trees. Much of this thinned wood is what the designers at FIL, a local design firm known for their environmentally friendly and sustainable approaches, used when sourcing wood for the interiors and furniture of Higo Bank's latest Kokaibashi Branch in Kumamoto. "The bank's entrance, lobby, waiting areas, and ATM partitions were all transformed with the featured wood to promote a warm and welcoming atmosphere," says FIL. Copper metal touches and carpeting also echo the natural landscape.\

For even more stunning photographs of this touching turnaround, click the link to Spoon & Tamago below.