Giant Rice Cake Specially Made for the Gods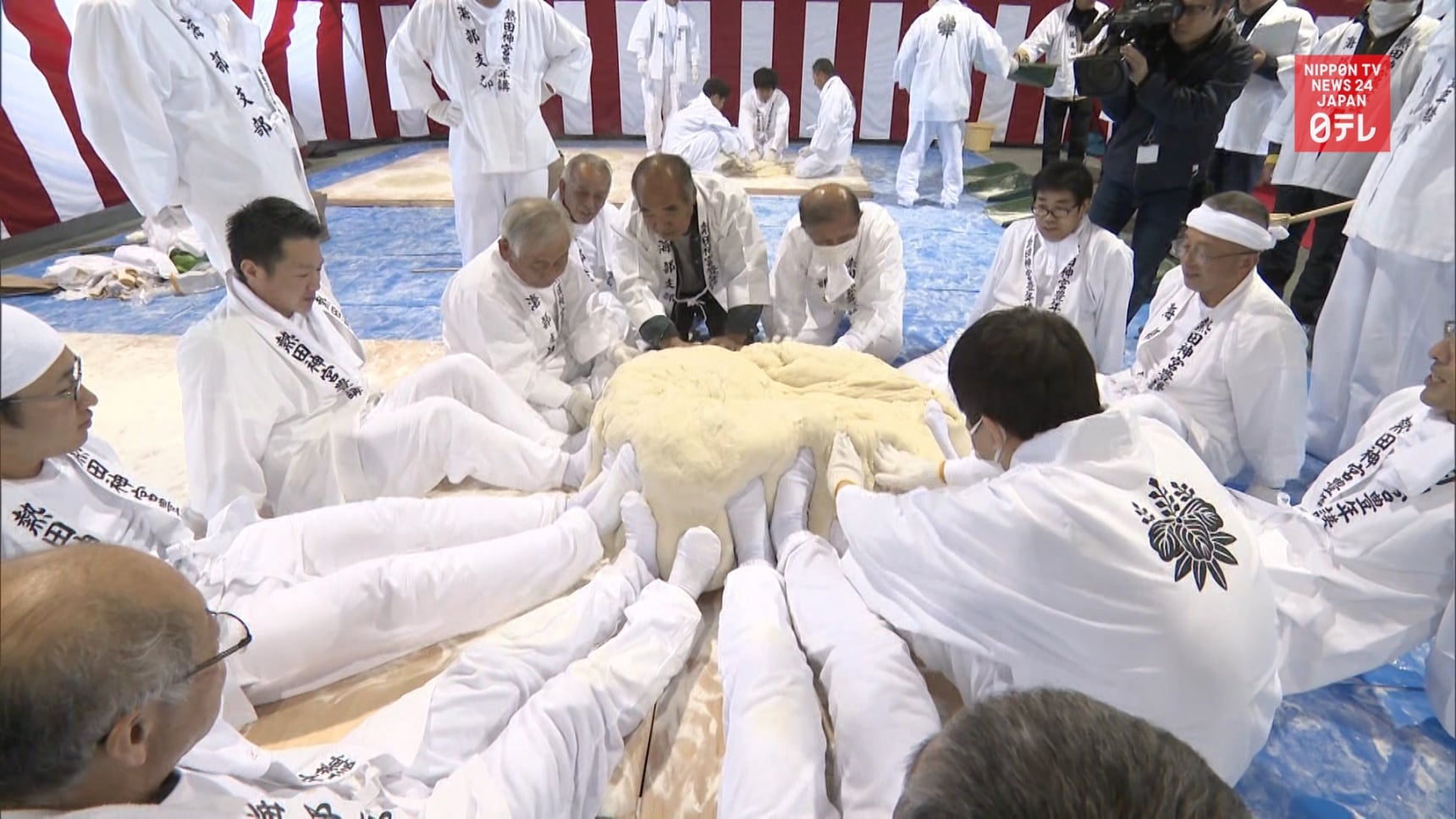 This year-end event is held to make O-kagami mochi rice cakes for Atsuta Shrine. The rice cake will be offered to deities worshipped there to pray for next year's rich harvest. More than 300 kilograms of sticky rice was used.

Farmers used their feet to shape the giant rice cakes. It takes more than three hours to complete the process. Visitors to the shrine will have a chance to eat them on January 8, 2020.