Take a 3-Star Hike Up Mount Takao
Fantastic scenery awaits at the peak, with Mount Fuji visible from the observation platform.
At the Peak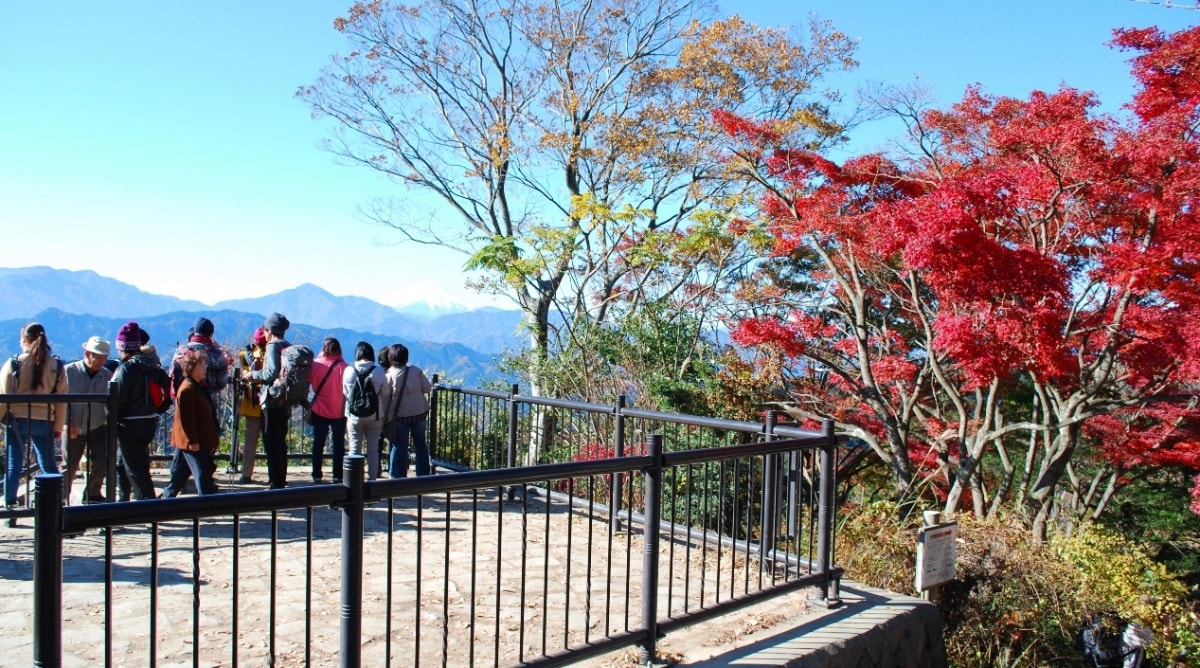 There's a beautiful marriage between autumn colors and Mount Fuji to be found in November.
Mount Fuji can be seen peeking up from between the mountains in the distance.
Yamabiko Chaya
While you're there, why not finish by stopping in at Yamabiko Chaya for some of the shop's specialty tororo soba?