Take a 3-Star Hike Up Mount Takao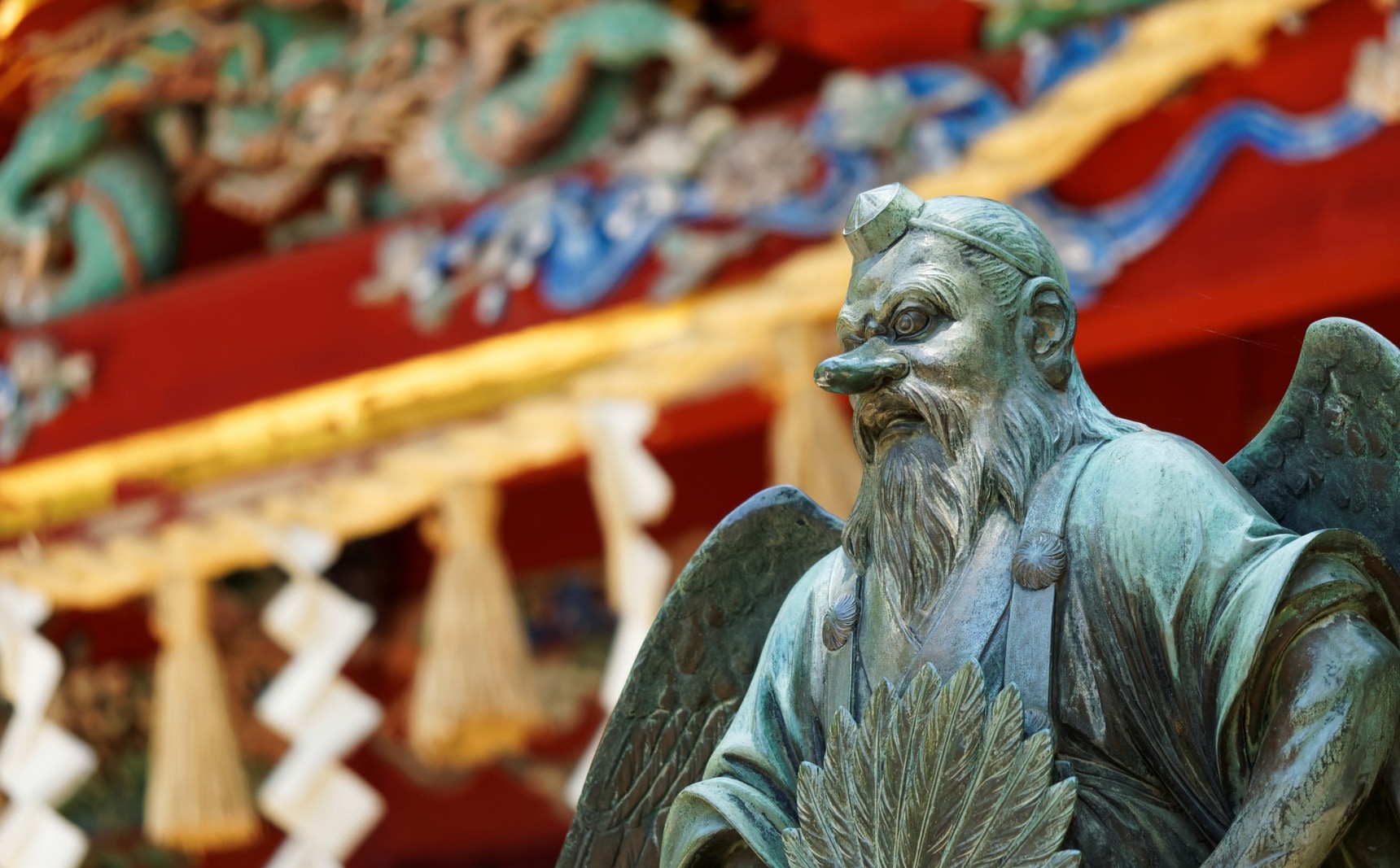 47 Minutes from Shinjuku Station
Mount Takao is located less than 50 minutes away from Shinjuku on the Keio Line, close enough for a day trip of leisurely hiking on the mountain.
Mount Takao Round-Trip Discount Ticket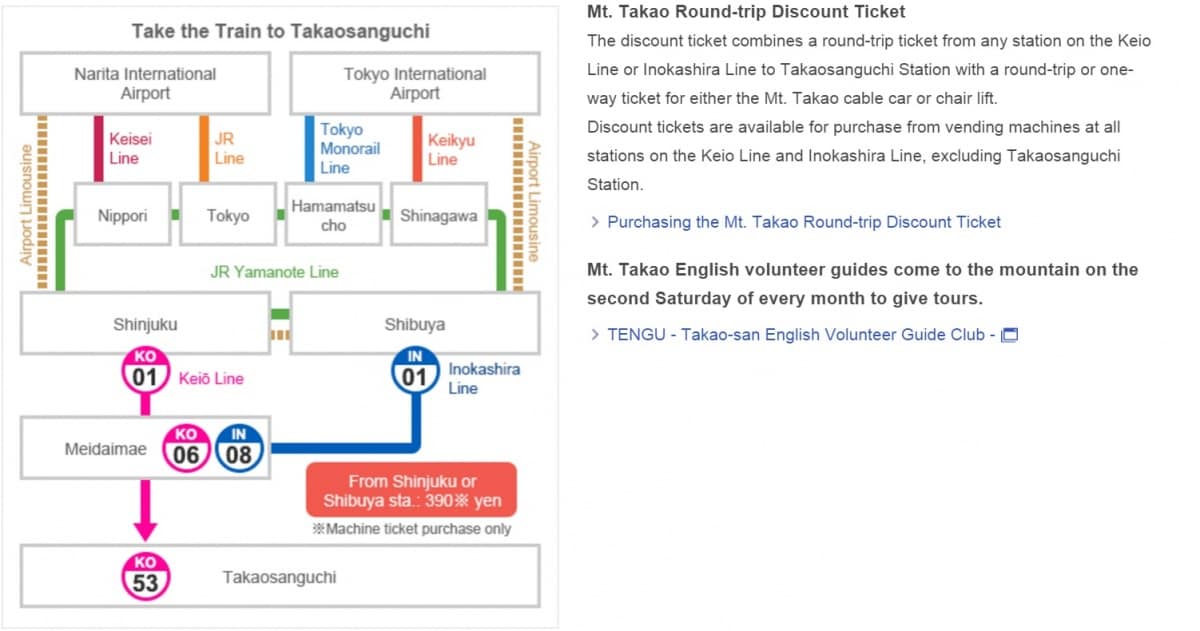 The Mount Takao Round-Trip Discount Ticket combines a round-trip ticket to Takaosanguchi Station from any station on the Keio or Inokashira Lines with a round-trip or one-way ticket for either the cable car or chair lift up Mount Takao. These discount tickets are available for purchase from vending machines at all stations on the Keio and Inokashira Lines, excluding Takaosanguchi Station.
Takaosanguchi Station
From Takaosanguchi Station, head to nearby Kiyotaki Station for the cable car or Sanroku Station for the chair lift. It's particularly pleasant if you can time your journey for mid to late November, when you can enjoy the autumn colors on your way up. The cable cars (¥470) is recommended, as it's exciting to watch the descending cars approach in the opposite direction along the steepest cable car track in Japan.
Sanjo Station or Takaosan Station
It takes roughly six minutes to arrive at either Sanjo Station (chair lift) or Takaosan Station (cable car), both of which are nearly side-by-side. Walking up is also an option, but takes roughly an hour.