Take a 3-Star Hike Up Mount Takao
From the top of the lift there are a few ways to the top of the mountain.
Takaosan Station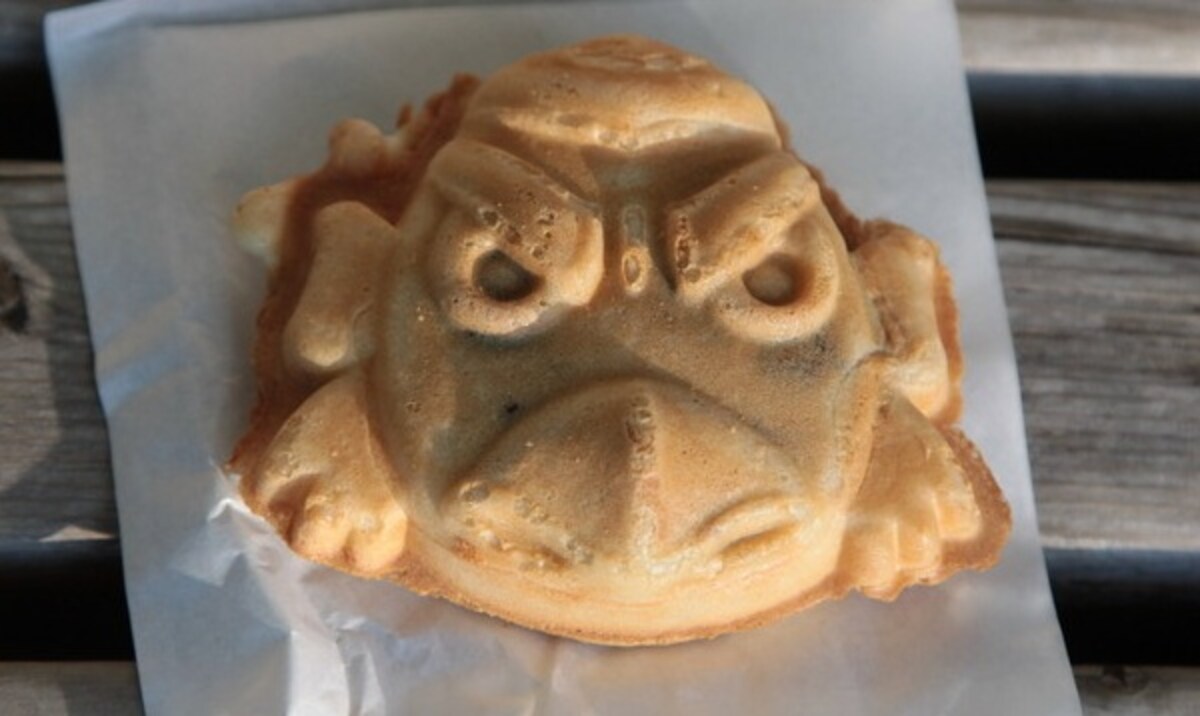 Depending on how early you set out, you might want to stop for a snack once you get off the lift. Just across from Takaosan Station is Kasumi, a stand that sells tengu-yaki, a confection filled with sweet bean paste shaped like the face of a tengu. They're freshly baked on the spot, and it's good to eat something before climbing!
The observation deck next to Takaosan Station also becomes a beer garden from late June to mid-October.
Choose Your Path
One of the highlights of the trip is Takao-san Yakuo-in Temple. On the way, the path splits shortly after Joshin Gate, and you can choose between the 108 stone steps of the Otoko-zaka or the gentler slope of the Onna-zaka.
Takao-san Yakuo-in
Takao-san Yakuo-in is one of the three head temples of the Shingon-shu Chisan-ha sect, the others being Narita-san Shinsho-ji and Kawasaki Daishi Heiken-ji. Constructed in the year 744, it is a mysterious training place of mountain priests surrounded by greenery. Known for its Hana-daka Tengu (Long-nosed Tengu) and Karasu Tengu (Crow Tengu) sculptures, the colorful Izuna Gongen-do Main Hall has been designated a tangible cultural property by the city of Tokyo.