Love Beer & Ramen? Get Free Beer with Ramen!
There are a lot of ramen restaurants in Japan, but one you really should go to is Ippudo. Ordinarily, there are two reasons to eat at the chain: it's signature Tokusei Shiromaru Fukuoka-style tonkotsu (pork stock) ramen, and its spruced-up Tokusei Akamaru ramen, which adds spicy miso to the mix for a complex, even more stimulating flavor.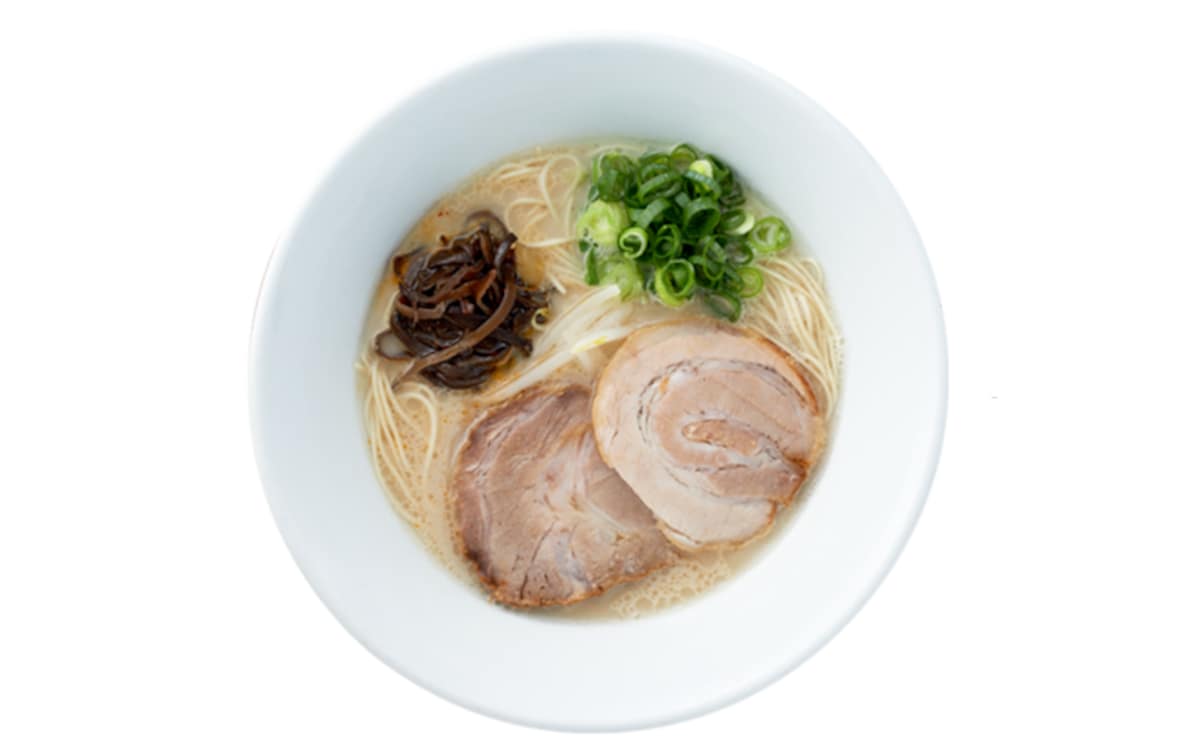 But right now there's a third reason to eat at Ippudo, and it's arguably the most compelling of all: free beer!
The generous geniuses at Ippudo noticed that the words "beer garden"and "beer ramen" look pretty similar when written in Japanese (ビアガーデン and ビアラーメン), and so they've launched the Beer Ramen promotion, which gives you free beer with an order of Tokusei Shiromaru or Tokusei Akamaru ramen. Since Ippudo's ramen prices, even if you load up on extra toppings, top out at around 1,100 yen (US$10.15), this is a pretty sweet offer, especially when you add in that they're not passing off some low-quality low-malt haposhu quasi-beer, but genuine Asahi Super Dry draft beer, Japan's favorite brand.

The deal gets even better, though. A lot of times, free-drink-with-food promotions are limited to one per customer, but Ippudo wisely realizes that if you're the type of gourmand who enjoys washing down a bowl of hearty ramen with a mug of beer, you're probably also the kind of person who'd enjoy washing it down with two beers, or maybe even more. So the Ippudo Beer Ramen service offers you up to five free beers, all for purchasing a single bowl of noodles!
The offer might sound too good to be true, but it's 100-percent legit. However, it is too good to be true forever, and so Beer Ramen is only available from now until August 25, and at select branches (for Tokyo, those branches are Ebisu, Marunouchi, Iidabashi Sakura Terrace, Gotanda Higashiguchi, Asakusa ROX 3G, and Sereo Hachioji; other locations listed below). In addition, free beers are only for customers ordering ramen between 8 and 10 p.m., but honestly, any earlier is probably too early to be drinking that much, and even if it's only 10 p.m., if you just knocked back five Asahis, odds are you're good for the night.

Beer Ramen available at
● Kyushu: Daimyo, Sanno, Nishidori
● Kanto: Minato Mirai Tokyu Square, Cross Garden Kawasaki, Lusca Chigasaki, Lalaport Tokyo Bay
● Kansai: Mino, Takatsuki, Kobe Motomachi, Himeji, Sannomiya
● Tokai: Nagoya Sakae Brossa
● Chugoku: Hiroshima Fukuromachi, Fukuyama, ekie Hiroshima
● Tohoku: Sendai Aobadori, Sendai Higashiguchi

Top & Insert Images: Ippudo

Read the original story from SoraNews24 via the link below!