That's Not a Store—It's a Bedroom!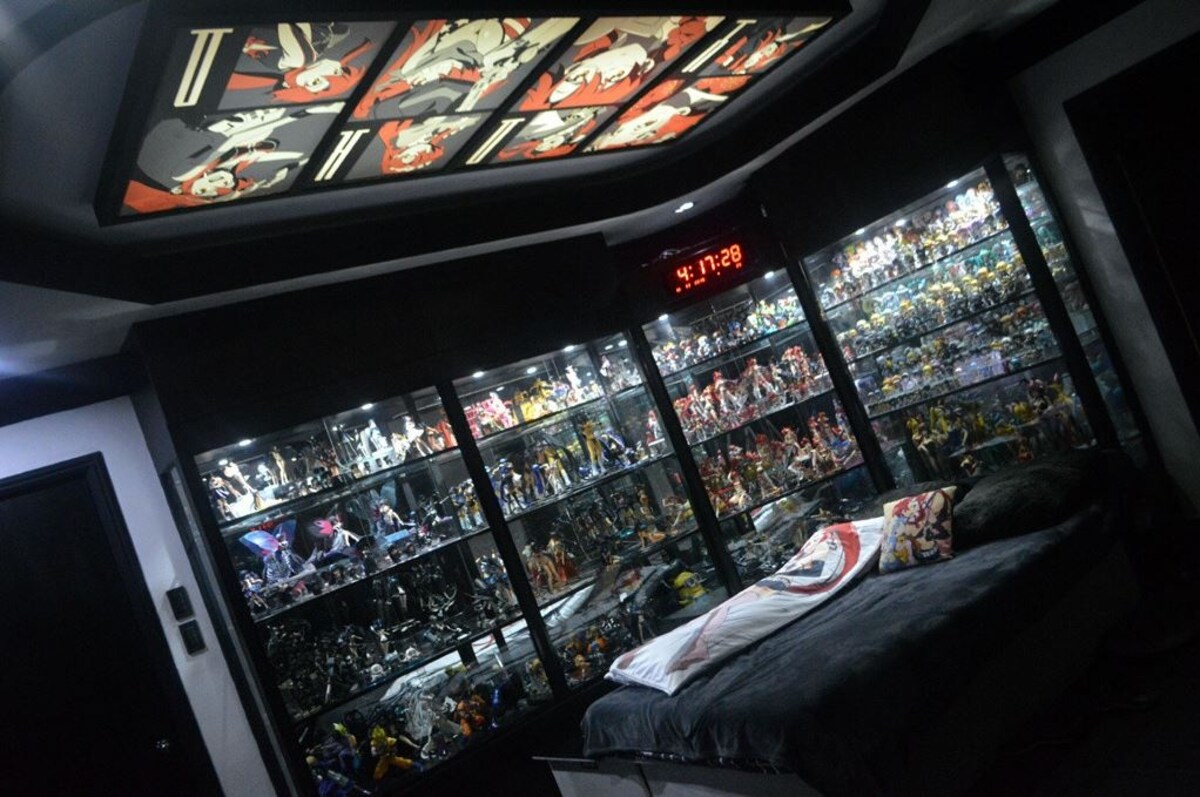 Tokyo Otaku Mode (TOM): Your room is absolutely amazing. Can you tell us how your otaku room came to be, and how long it took to become so impressive?

Will Tan (WT): I started out with just one display cabinet where I put my comic collection (Marvel, DC, etc.) and my anime figures. I started out with a Kanu Uncho figma. At that time I was already having second thoughts of buying her because I thought it was a lot of money for such a small figure, but in the end I couldn't resist and bought her. It kind of took me a while to buy my second figure, even though I really love how she was made.

Then a few months later I started collecting more of her figures, but stopped when I saw Yoko Littner from Tengen Toppa Gurren Lagann. I loved her, and also the anime. That was the time I started looking for where I could get her figures. At that time I was already far behind since most of her figures had already come out and I had to backtrack most of them, but I was persistent in getting them all. I only lack a few figures now, excluding the GKs (garage kits) because I don't know how to paint and don't know anyone who does.
At that time I decided to redo my room. I think that was 2011. Then years passed and more figures came: Black Rock Shooter, Bakemonogatari, Kuroyukihime, Nendoroids, RAH, and Hot Toys. Space seemed to be a problem, so I decided to tear my wall down along with the window, where the Yoko pictures from my ceiling came from, and I had my room extended to get another cabinet built in the middle of this year (the cabinet in the picture with the Iron Man and lots of vacant space).

TOM: Show us the best figure of your collection! Also, what are you planning for your next purchase?

WT: The best figure for me is Yoko Bounty Hunter and my recent acquisition, Yoko Dollfie. I never thought I'd convince myself to get her since I started out having second thoughts of buying [such an expensive] figure, but i needed to have her... so when I found one for a good price I grabbed it. I haven't thought of what my next purchase will be.
TOM: Have you been to Japan before?

WT: Nope, I haven't been to japan. But I do hope one day I'll be able to.

See more photos of Will's incredible room at Tokyo Otaku Mode!