Uniqlo Pokémon T-Shirt Design Winners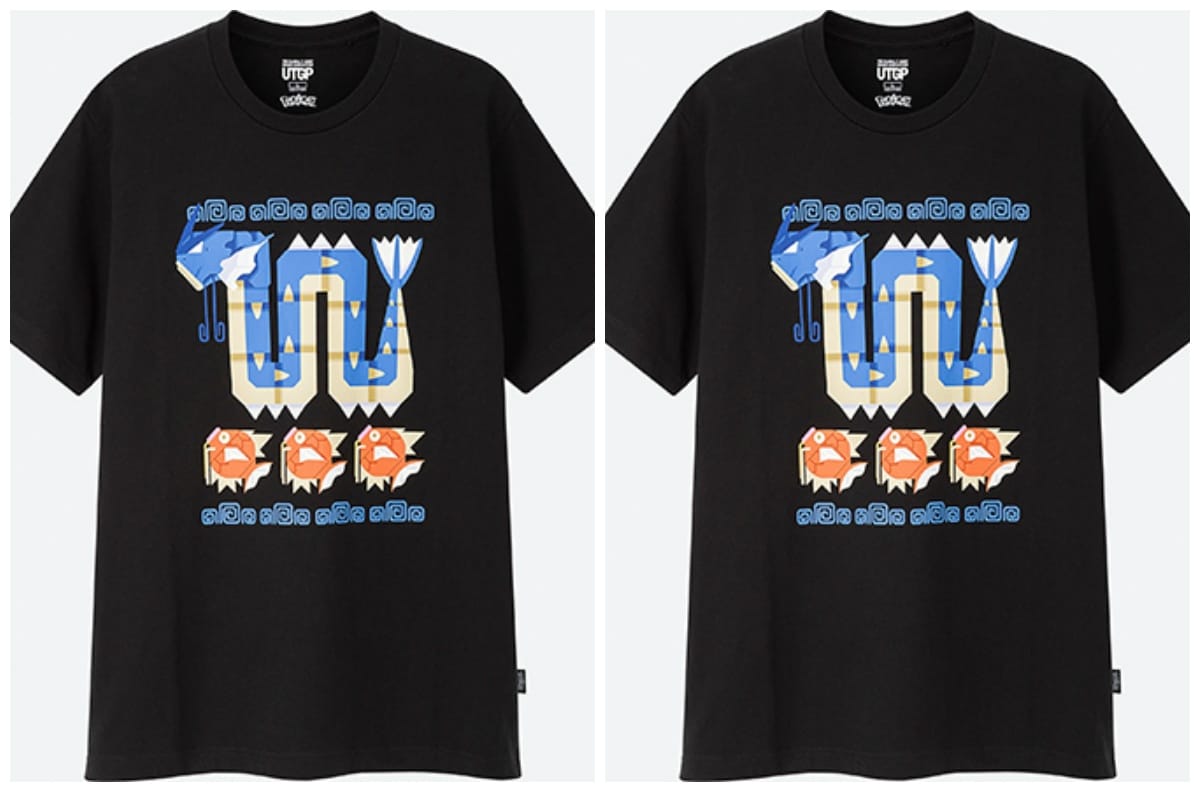 The theme for the 2019 UT Grand Prix was Pokémon, and Uniqlo received a record 18,000 entries from people around the world, which were whittled down to 24 winners, chosen by a judging panel that consisted of Tsunekazu Ishihara, President and CEO of The Pokemon Company, Ken Sugimori, Managing Director of Game Freak inc., and Nigo, the Creative Director of Uniqlo UT.

Now, the 24 winning designs have been revealed to the public, with the grand prize going to Li Wen Pei from China, who submitted a design called "Ocean King," which features three Magikarp with their evolved form, Gyarados, drawn in a "totem style" to signify the "evolution from weakness to mightiness."
The winner of the competition is set to receive prizes that include US$10,000 in prize money, but according to reports, Li Wen Pei previously sold smartphone cases with his winning design before the competition, and a line of counterfeit T-shirts was made using this same design. If these reports are true, Li Wen Pei's winning entry appears to be in violation of the contest rules, which state that qualifying designs must not have been published before.

While Uniqlo and The Pokémon Company are yet to make any formal comment on the issue, it looks like the runners-up are clear from any signs of controversy. This means they can happily take home their respective $2,000 and $1,000 prize wins, and we can definitely look look forward to seeing their designs in stores.
The runner-up prize goes to Mizukilobyte from Japan, who had the clever idea of hiding Unown inside a vision test. Mizukilobyte's design will be sold in mens' sizes only.
Third place goes to Emily from the U.S., who created a cute and summery "Pikachill" design showing Pikachu and Alolan Exeggutor "chilling on a tropical beach with a fancy drink." Her design will be sold in women's and kids' sizes.

There are 21 other winning designs coming to Uniqlo stores this summer, so let's take a look at some highlights!
The leftmost design from Japan's imomushi will only be available in kids' sizes.

Hong Kong's Chan Man Ho Henry has also designed a T-shirt that will be available exclusively for kids.

But, the Pikachu ice cream tee by Gary Chen from Taiwan will be available in sizes for women and kids.
While this Mewtwo from the U.K.'s AJ Hateley will be available in sizes for kids and men, and in two different color options.
Here are some other highlights from the ladies' line, from MiekoNeko in Hawaii and Ayumu Kato in Japan, respectively.
These two awesome designs from the mens' line come courtesy of Liezl Ronquillo and Ned Garrett, both from Australia.
As well as appearing in stores, the winning design from the competition will also appear in the latest series of Pokémon games as an apparel item. The new collection will be released online and in stores around Japan from June 24, 2019. Adult sizes will retail for ¥1,500 (about US$13.56) and kid sizes will retail for ¥990 each. The collection will be available at Uniqlo stores around the world too, and given the affordable price range, we'll be able to add more than one tee to our wardrobes, for casual occasions when we're not wearing one of these 150 Pokémon dress shirts.

Source, images: Press Release

Read the original story from SoraNews24 via the link below!