Awesome Ways to Spice up the Night in Kyoto
Enjoy the View from Kyoto Tower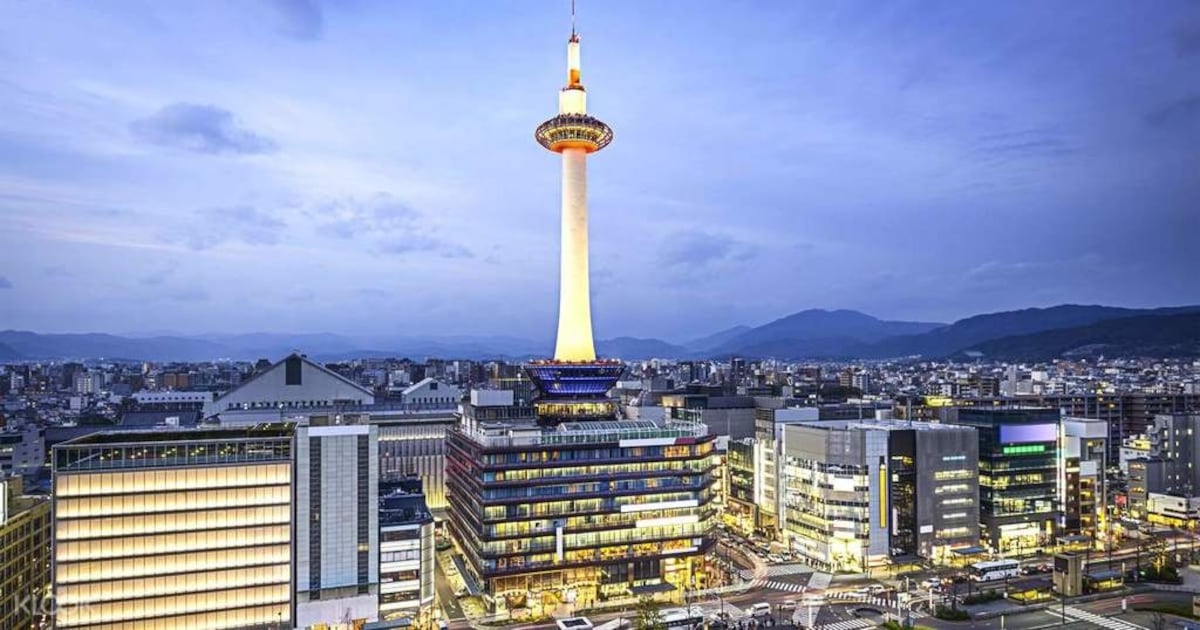 Standing atop a nine-story high rise, Kyoto Tower is an iconic landmark with a viewing deck that provides a panoramic view of the quaint city. On clear days the view extends even as far as Osaka! The location of this attraction is perfect too—Just walk across the street from Kyoto Station and you're there. For a city that's famous for beautiful shrines and traditional houses, the tower stands out as a modern marvel.
Go on a Night Walk in Gion
Discover the beauty of Gion at night as you watch geisha perform and also walk the streets. The cobble-stoned street is atmospheric in the early evening when the lanterns are lit and the geisha flit about the back streets on their way to their appointments. You can either hire a guide who will describe to you the history of the street or wander around and discover on your own.
Drink at a Machiya-Style Bar
Machiya are Japan's townhouses which have been renovated into nighttime hot spots. There are several machiya-style bars in Kyoto, which typically feature dim light, seasonal cocktails and standard drinks. They also feature different types of music depending on theme. The bars are the best spots to hang out at night with friends or significant others.
Stroll Along the Kamogawa River
Kamogawa (鴨川・literally "Duck River") is a long stretch of river running from the Kyoto Basin down south to the Yodo River. Its walkway serves the locals who are always going out and about their daily lives. Tourists also visit this spot to enjoy the sound of the flowing river, for a breath of fresh air and to relax away from the large crowd of Kyoto. Restaurants around here have their balconies overlooking the river. There's outdoor dining where visitors can enjoy the cool evening breeze off the river with their food. Visit Kamogawa River during dusk, or just when the sun is about to set and later walk through Gion, a beautiful alley lit up by street lights and traditional lamps.
Visit Kiyomizu-dera
Also known as the "Pure Water Temple," this highly celebrated temple basically needs no introduction. It derives its name from the pure waters of the Otowa Falls at the base of the temple. It is best known for its wooden stage, which sticks out of the main hall and offers the visitors a stunning view of Kyoko city and the numerous cherry and maple trees, depending on the season. There are a lot of things to see and sights to discover around the temple. It is open till 9.00 p.m. depending on the season, and is truly gorgeous at night.

For even more exciting nightlife options in Kyoto, read the original article from Trip101 via the link below!