The Cherry Blossom Beauty of Shodoshima
5. Shiroyama Park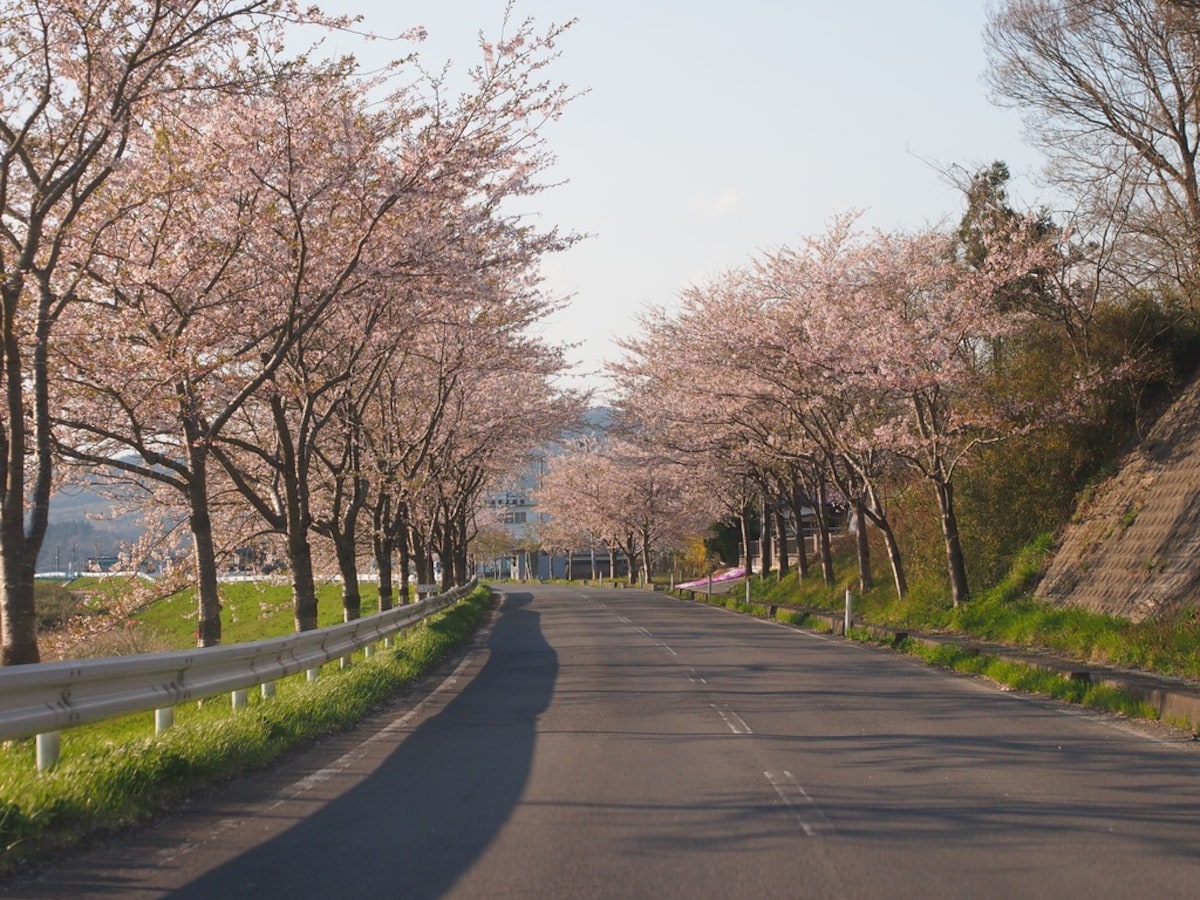 Though the cherry blossoms of Shodoshima Island aren't as well known as sakura hotspots in Tokyo, they are quite beautiful, and there are numerous spots where visitors can enjoy them. One such spot is Shiroyama Park, with its beautiful pink tunnel walkway, its views of the wonderfully contrasting cherry blossoms and the Seto Inland Sea and a rest area that is especially worth visiting when the flowers are in full bloom.
4. Ouka Rest Stop
Once you progress to the narrower paths in the more elevated sections, still enjoying the views of the Seto Inland Sea and the lines of cherry blossom trees, you will find yourself in the innermost depths of Shiroyama Park. This last feature is truly an amazing sight to behold. The Ouka rest stop features a gazebo facing the ocean in an area fully engulfed by the beautiful trees. It symbolizes the beauty of the park during this time of the year—the ultimate spot to relax as you squeeze between the pink cherry blossoms and the sea. Considered as Shodoshima Island's top spot for scenery in the spring, you will truly feel inspired as you view the abundance of cherry blossoms throughout the park from here.
3. Sea, Sunshine & Sakura
Once you make it to the center of the park, you will be in awe of the ocean. With the rows of cherry blossom trees lined up when you look back from where you came, you will realize that these beautiful trees in bloom combined with the Seto Inland Sea truly make for a picture-perfect sight. Further up you can see more of the Shikoku region, and its marvelous scenery.

If you wish to be further inspired by the cherry blossom trees, then you can also enjoy them from the ferry. From Shiroyama Park, you can take a ferry from the Ikeda Port at Shodoshima Island. Since it takes the ferry an hour to get to Takamatsu's port, then this is amazing view is a perfect opportunity to see and take pictures of the cherry blossoms!

For the top two areas to visit, read the full article from Trip101 via the link below!