Johnnie Walker Gets a Japan-Only Makeover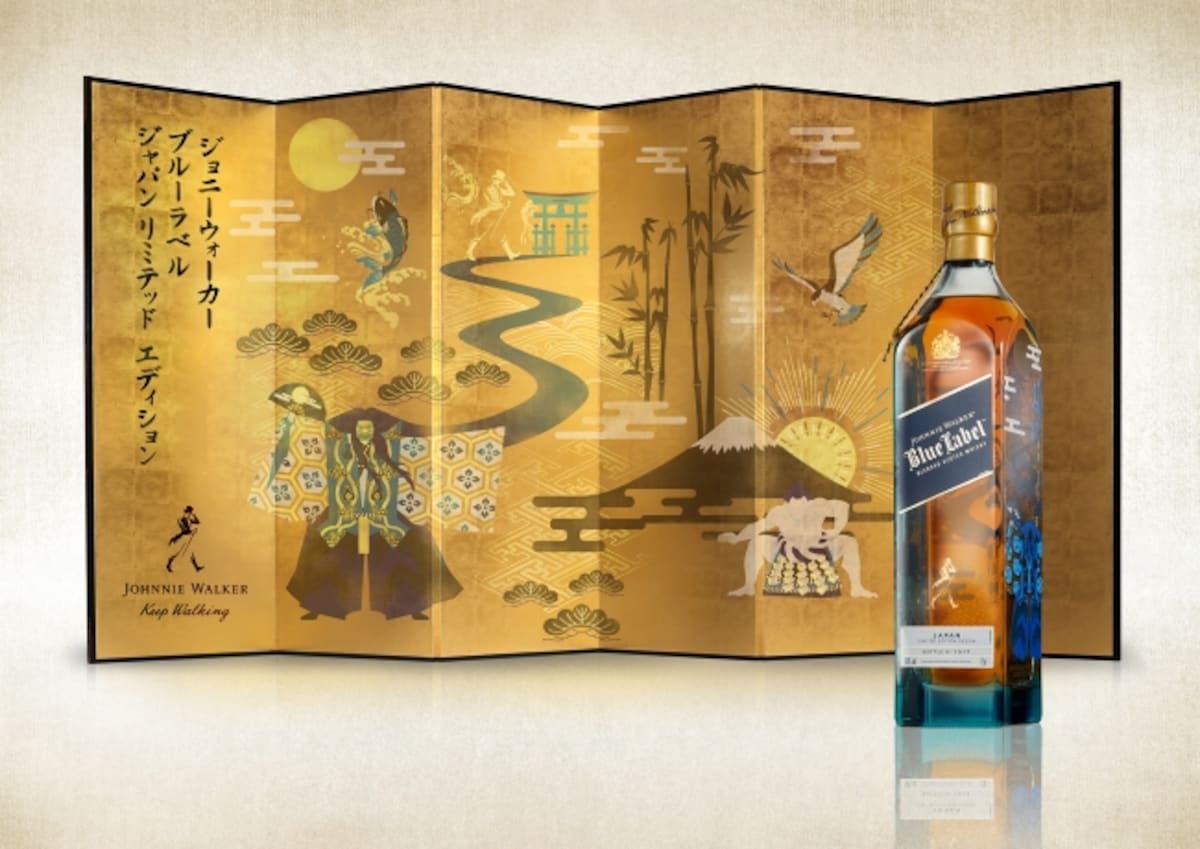 However, Johnnie Walker is experiencing no such shortages, and not only is the Scotch maker happy to keep the glasses of whiskey fans in Japan full, it's even created a beautiful special edition just for Japan.

In February, 2019 Johnnie Walker Blue Label Japan Limited Edition 2019 went on sale. The contents of the 750-milliliter (25.4-ounce) bottle are the same premium-class Blue Label whisky as is offered in other markets, but the company's iconic Striding Man logo has some very special company on the multi-sided label.
On his walk through Japan, the Striding Man encounters both a masked Noh actor and a sumo wrestler. He also comes across a hawk that's gracefully taking flight near Mount Fuji and a grove of bamboo (completing a trifecta of auspicious symbols in Japanese culture). More fortuitous imagery comes in the form of a leaping koi fish, a long-recognized representation of the power of perseverance, and at the end of an inviting river stands a torii Shinto shrine gate.

Johnnie Walker says that its goal was to create a visual expression of the themes of "Japan," "tradition, "evolution" and "celebration." The elegant result would look beautiful on any shelf or home bar countertop, perhaps sitting next to a bottle of Final Fantasy whisky, which is a good thing, since the limited-quantity Blue Label Japan Limited Edition is priced at ¥20,800 (about US$188), meaning most people will want to savor it over multiple sipping sessions.

Source: Diageo via Japaaan
Images: PR Times

Read the original article from SoraNews24 via the link below!