Limited-Time Redesign for Classic Snack, Pocky
Designed by creative director Yoshihiro Yagi, the slimmed down packaging design is minimalist yet playful, making the most of a palette of pop colors. They're meant to inspire a sense of happiness before even opening the box to eat the chocolate-covered pretzel snacks.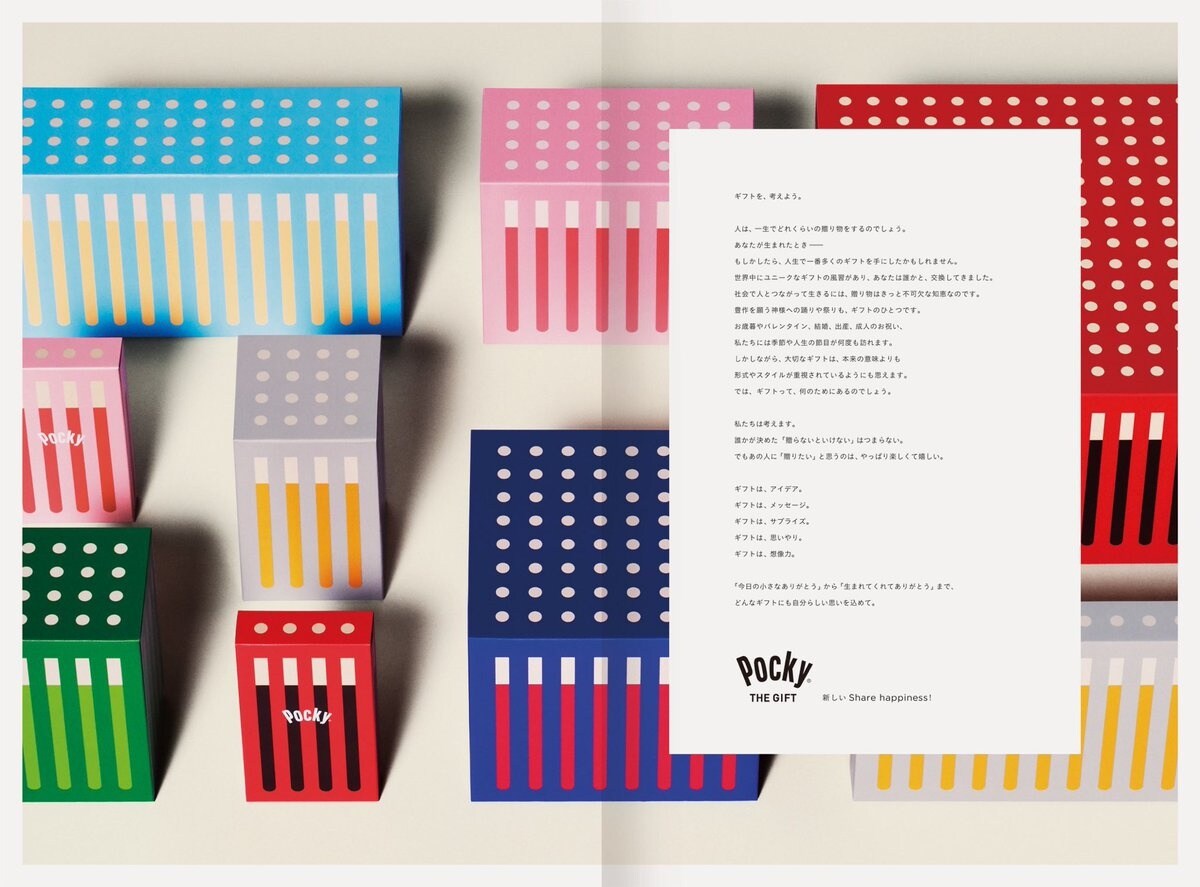 They're being called "Pocky The Gift" because customers will have the ability to pick and choose their favorite colors and package them into a gift box in quantities of 3, 6, 9, 12 and—if you're feeling extra generous—27. The Pocky The Gift pop-up shop is currently open in the B1 level of Marui Department Store in Shinjuku through January 8, 2019.

For more photos of this sleek new pop-up, read the original article from our friends at Spoon & Tamago via the link below!