Ponyo: Coming to a Tasty Treat Near You!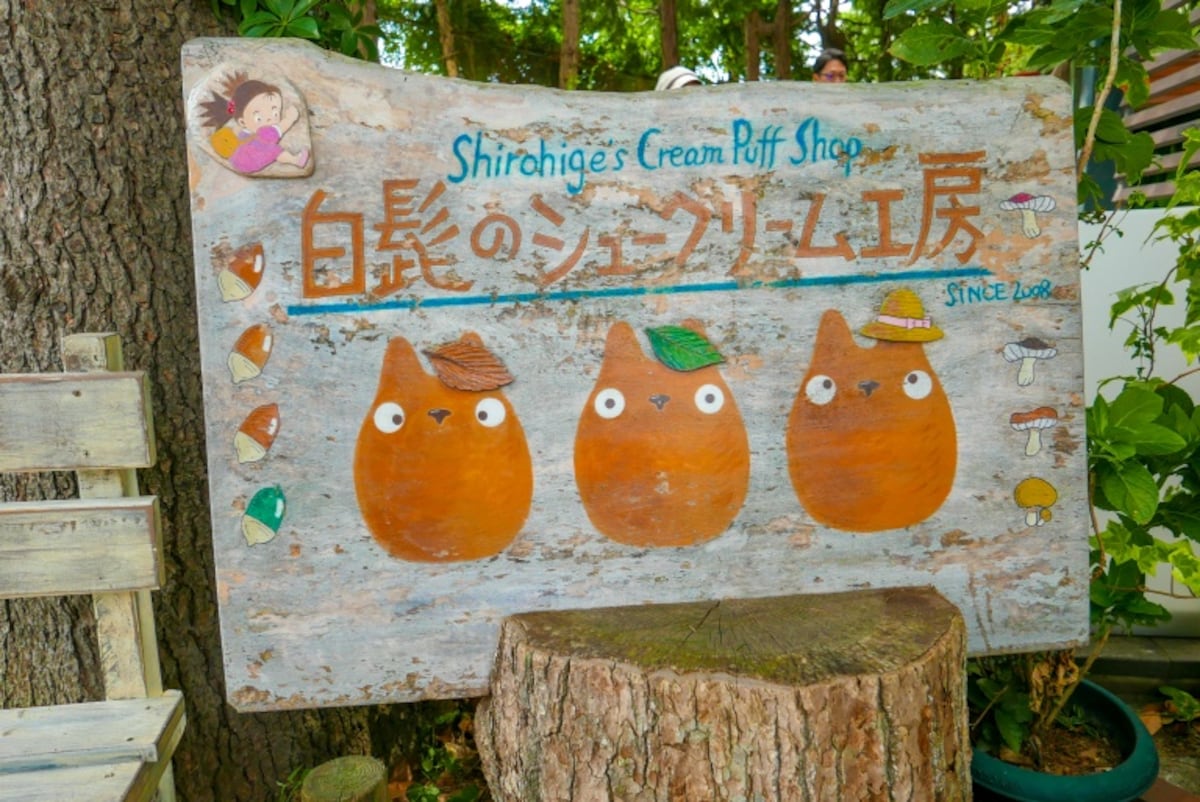 Called Shirohige's Cream Puff Factory, this two-story café is tucked away on a quiet residential street in Tokyo's Setagaya Ward, and it's become extremely popular over the years for its beautifully made Totoro-shaped cream puffs.
Earlier this year, Shirohige's Cream Puff Factory announced they would be creating a different dessert for a limited time only, based on a character from the 2008 Ghibli film Ponyo.
The folks over at SoraNews24 decided to take a trip to the Factory to try the limited-edition sweet, and when they arrived at 10:00 a.m. (30 minutes before their scheduled opening time) there was already a queue of people waiting at the front, with more than 20 customers in line!
Once the store opened, customers passed by this set of instructions for the purchase of the extremely sought-after Ponyo dessert, which is available in limited numbers on Saturday and Sunday only.
There was still a wait to actually enter the sales area as staff prepared each order, but with so many adorable little Totoro decorations around to gaze at, time flew by.
There were fresh desserts, including their famous selection of Totoro-shaped cream puffs, available in both mango and peach flavor.
The mango flavor was distinguished by a pink hat and yellow ribbon, while the peach Totoro sported a pink ribbon.
But the sweet everyone here had lined up for was the extremely limited-edition Ponyo On the Peach treat.
This glistening treat was much more adorable in real-life than they imagined it would be, served up in a rounded plastic glass that showed off all its juicy layers. On top we have a lemon and peach jelly containing fresh peach pieces, then there's a milk pudding layer, followed by a peach jelly and then a Japanese plum-flavored jelly at the very bottom.
This beautiful Ponyo is made with shiratama rice flour, which has been carefully colored and molded to create the character's distinctive shape.

The well-crafted blend of flavors in all three treats was delicious and refreshing, making them well worth the wait in line. The Totoro cream puffs retail between ¥420 to ¥460 (US$3.80-$4.15) depending on the flavors, while the Ponyo dessert (which is only on sale until the weekend of September 16) retails for ¥600.

For more pictures of the gorgeous fluffy pastries and Ponyo dessert, as well as the address of Shirohige's Cream Puff Factory, be sure to read the full story below from SoraNews24!