Luxurious Boutique Hotels in Tokyo
Tokyo is filled with enough sights to see, delicious restaurants and places to shop 'til you drop to last a lifetime! While planning your perfect Tokyo vacation, why not leave a little room in your budget for a stay at these unique boutique hotels located around the city? Trust our friends at Trip101 when they say you won't regret it!
5.) Hotel & Residence - Roppongi Hotel S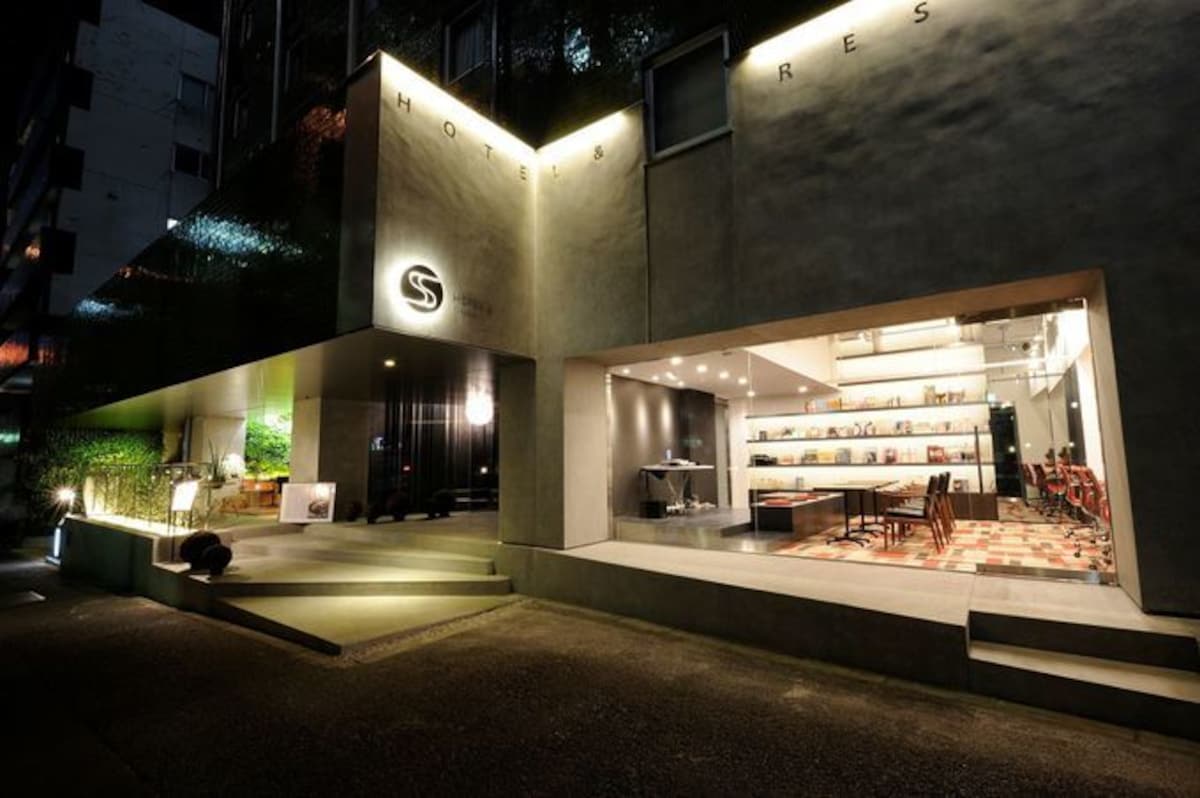 Roppongi Hotel S is located just seven minutes from Roppongi Station by foot, and happens to be in one of the classiest areas in Japan. The hotel has three different buildings; the hotel, a restaurant and a residential building.

Roppongi Hotel S is designed based on the concept of "a secret base for adults who know how to have fun in the heart of Tokyo," and has various themes and designs in the different rooms. Some of the designs available are "Japanese Zen" and "Japanese garden," which will provide you an interesting experience and scenery on top of meeting all your accommodation needs. Apart from enjoying culture, some rooms even come in a glorious maisonette-style, with the shower room on the second floor.

The COCONOMA Season Dining restaurant found in one of the buildings runs with the concept "wine dining eaten with chopsticks," and serves Italian cuisine. The dishes are a marvellous harmony of Italian and Japanese tastes.
4.) A City Hideout - Granbell Hotel Shibuya
Granbell Hotel Shibuya is just three minutes from Shibuya Station, and its entrance is a huge brown door, which helps it stand out in the sea of automated glass doors. The hotel aims to replicate a sort of hideout in the city. There are several branches of Granbell Hotel, found in Shibuya, Akasaka and Shinjuku. All are based on a "fun to stay" concept that aims to provide guests with a relaxing and enjoyable time.

Granbell Hotel Shibuya was designed to combine aspects of minimalism, pop and fine art. You'll notice these elements within the rooms. Vibrant yet relaxing, Granbell Hotel Shibuya is almost like a work of art itself. There are also various themed suites available in the hotel, including the "Feminine Suite," the "Penthouse Suite" and the "Business Suite." They all have a different concept, for example the walls in the Business Suite (shown in the photo) glow brightly when you turn off the lights!

Granbell Hotel Shibuya provides free breakfast, including Japanese food, western food and toasted bread. As there is only one suite room of each type, make sure you reserve your choice early to avoid disappointment!
3.) Set the Bar - Hotel Bar GRANTiOS
Hotel Bar GRANTiOS was previously called the Classic Hotel Omori Seiyokan. It is just three minutes from Omori Station by foot. The stylish hotel's lobby is on the second floor, and right behind the lobby is the hotel bar, after which the hotel was named. The bars boasts a wide selection of drinks; enjoy more than 150 options, including whiskeys, cocktails and champagne.

Created by the same renowned designer who took charge of the famous aquarium restaurant and bar Deep Blue in Roppongi, the hotel has a stylish ambience and many wooden details. There are five different styles of rooms in Hotel Bar GRANTiOS, lettered A to E. They vary according to their sizes and the number of people that they can sleep. Some rooms feature relaxing Jacuzzis. Twin rooms have terraces that are beautifully lit up at night. Head up to the terrace in the evening and relax!

Extensive services are available at Hotel Bar GRANTiOS. You can look forward to delights like tasty Japanese cuisine, international dishes, Italian fare and even shabu-shabu (a Japanese hot pot dish) when you order a bite to eat from room service. You can also take your breakfast in your room.

For more fantastic accommodation options, read the full article from Trip101 via the link below!