10 Great Spots in Kyoto for Walkers
Kyoto is one of the most popular tourist spots in Japan without a doubt. Known to be a place saturated with Japanese culture, tradition and nature, many experience the best of Japan in Kyoto. It is also a convenient city where many of the popular tourist spots are located within walking distance from train stations, as well as from each other.
10. Kiyomizu Dera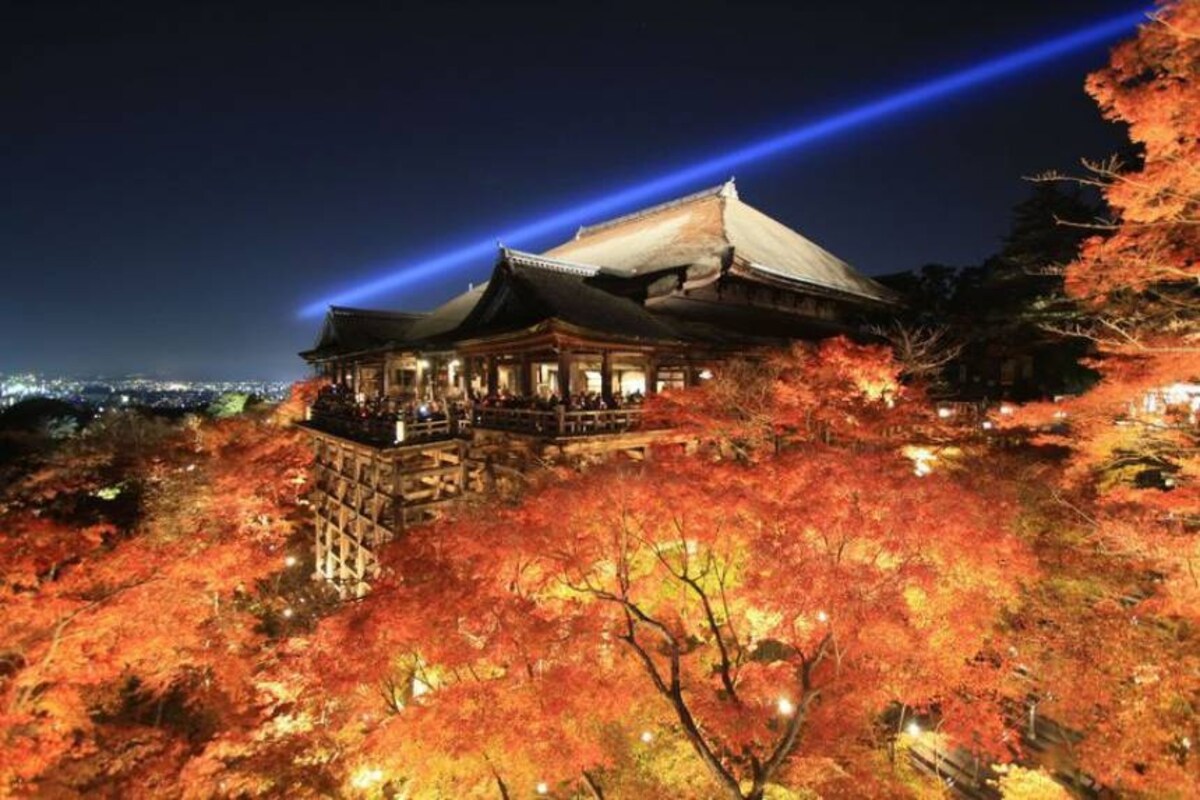 Kiyomizu Dera is undoubtedly one of the most popular tourist destinations in Japan. In this temple, not only will you be able to experience the traditions on Japan, you will also be able to appreciate the amazing nature in Kyoto. Kiyomizu Dera is gorgeous all year round, but is especially beautiful in autumn. From November to December, the temple is lit up at night, allowing visitors to envy the marvels of Japanese architecture and the art of nature together.
9. Kinkakuji Temple - A Temple Made of Gold
The Kinkakuji Temple was built in the 14th century as a villa for then Shogun Ashikaga Yoshimizu. This temple, completely covered in gold, is perhaps one of the brightest and most astonishing temples that you can find in Japan. Unfortunately, visitors are unable to enter the temple, but the view of this building embellished with pure gold is simply stunning!
8. Arashiyama - Breathtaking Scenery
Arashiyama is a place that used to be a villa of aristocrats in the past, and is today a famous tourist spot in Kyoto. At Arashiyama, many visit this particular bridge called the Togetsukyo Bridge. It's 155 meters long (about 508.5 feet) and provides one of the most amazing views of Arashiyama. Bright pink cherry blossoms can be enjoyed in spring, while the mountain transforms to shades of orange and red in autumn.
7. Fushimi Inari Taisha
Many of you have probably seen photos of your friends in Japan posing by the Senbon Torii, or "One-Thousand Torii Gates" in English. The torii gate is a red gate found in shrines in Japan which serves as a gateway to the sacred space. In Fushimi Inari Taisha, you will be able to witness this amazing row of bright red torii gates lined up in a row—perfect for a commemorative photo!
6. Nijo Castle
Nijo Castle is a UNESCO World Heritage Site, and was built in 1603 for the famous shogun Tokugawa Ieyasu. This castle has seen the various turning points in Japan's history, including the end of the Tokugawa Era. At Nijo Castle, not only will you be able to learn about Japan's history at the galleries, you will also be able to admire the amazing architecture and intricate designs of Japan's ancient castles.
5. Kyoto Imperial Palace
Kyoto used to be the capital of Japan prior to the Meiji Era, and the Kyoto Imperial Palace is where the emperor used to live. In the past, the Kyoto Imperial Palace was only opened to public twice per year in spring and autumn, but was extremely packed due to high demands. From July 2016, however, it became open to the public and you can now admire the amazing compound in which the emperor used to reside!

For the other entries on the list, read the full article from Trip101 at the link below!