Budget Hotels & Hostels in Sapporo
Hokkaido's capital city, Sapporo, is a very popular tourist destination in Japan. For those who intend to travel around Hokkaido, or for travelers who want to keep the budget as tight as possible, finding a cheap yet comfortable hotel might be difficult anywhere else—but not there! Check out these budget hotels, as curated by Trip101!
6. Untapped Hostel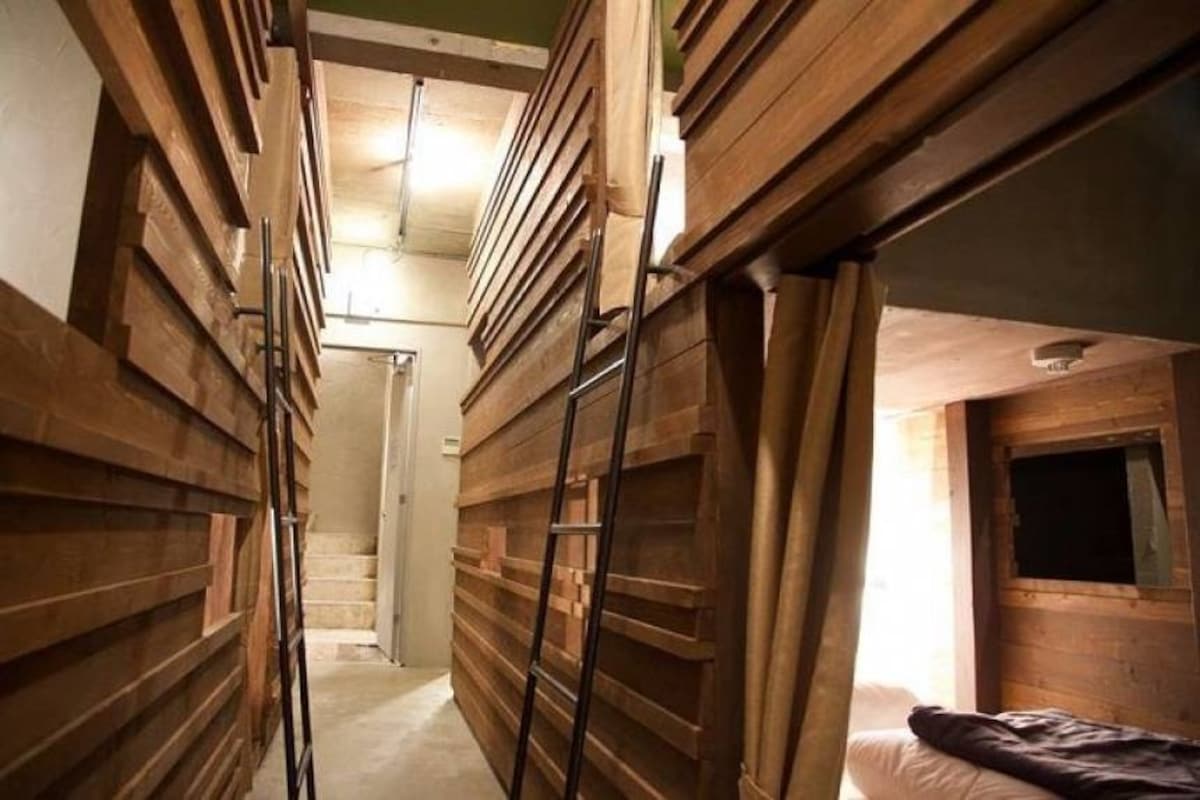 Untapped Hostel is a guest house in a Japanese café, located in a quiet area near Hokkaido University. It is conveniently just one minute from Kita 18-jo Station, and five minutes from Sapporo proper via subway.

Rooms in Untapped Hostel are dormitory-style with wooden beds. A kitchen and living room are also available, allowing you whip up your own meal too.

Being a café, however, Untapped Hostel is known for its delicious meals. Breakfast, lunch and dinner can all be enjoyed within Untapped Hostel, which serves seasonal dishes cooked with local ingredients.
5. Hotel Resol Trinity Sapporo
Sapporo Broadway Park is one of the most popular tourist hotspots in the city, with various events held each season. For example, you can enjoy summer beer gardens and winter festivals. Located just in front of the nucleus of Sapporo is Hotel Resol Trinity Sapporo, which also has direct access to Odori Station.

Rooms are clean and comfortable and feature basic amenities. You can also enjoy great views of Sapporo Broadway Park. The vistas are fantastic, especially during the illuminations of the winter festival.

Head to the top floor of the hotel and you can enjoy relaxing in the open-air onsen. Admire the views of Sapporo city as you rest and relax. Breakfast is served buffet-style, with more than 30 choices of Japanese and international dishes.
4. Rasso Life Stage Hotel
Rasso Life Stage Hotel has an exterior that looks more like an office building than a hotel. In fact, the hotel rooms are only located one the sixth and seventh floors of the building. A fitness club, called Life Stage, is located on floors three to five.

Various plans are available at Rasso Life Stage Hotel depending on whether you are planning to have breakfast or not. Breakfast is served buffet-style, with over 50 choices of dishes available, including Hokkaido's famous soup curry, as well as the coveted red caviar! Regardless of the plan, you can use the onsen on site for free.

Different types of pillows are available at Rasso Life Stage Hotel as well, and a library space is located on the sixth floor, where numerous magazines and guide books are available.
3. Hotel Monterey Edelhof Sapporo
The night view of Sapporo is listed as one of "Japan's New 3 Best Night Views," and what's better than having a hotel that gives you views of fantastic scenery? Hotel Monterey Edelhof Sapporo is conveniently located only two minutes from the Sapporo subway station, and you can enjoy the great view of the city from your room.

Edelhof means "manor house" in German, and the hotel is designed based on the former Hokkaido Regional Forestry Office. It aims to create the luxurious atmosphere of 19th-century Vienna. Various types of rooms are available in the hotel and all of them are non-smoking, ensuring they're all clean and comfortable. To add to that, the ceilings of all rooms are at least 60-meter-high (about 197 feet), for a spacious feel and splendid view of Sapporo.

A natural hot spring is available on the 14th floor, which includes Jacuzzis and saunas. A convenience store is also located on the first floor, so there's no need to step out of the hotel if you're craving a midnight snack!

To see even more affordable accomodation options in Sapporo, read the full article from Trip101 via the link below!