7 Great Hotels for a True Kyoto Experience
7. Machiya Residence Inn Kyoto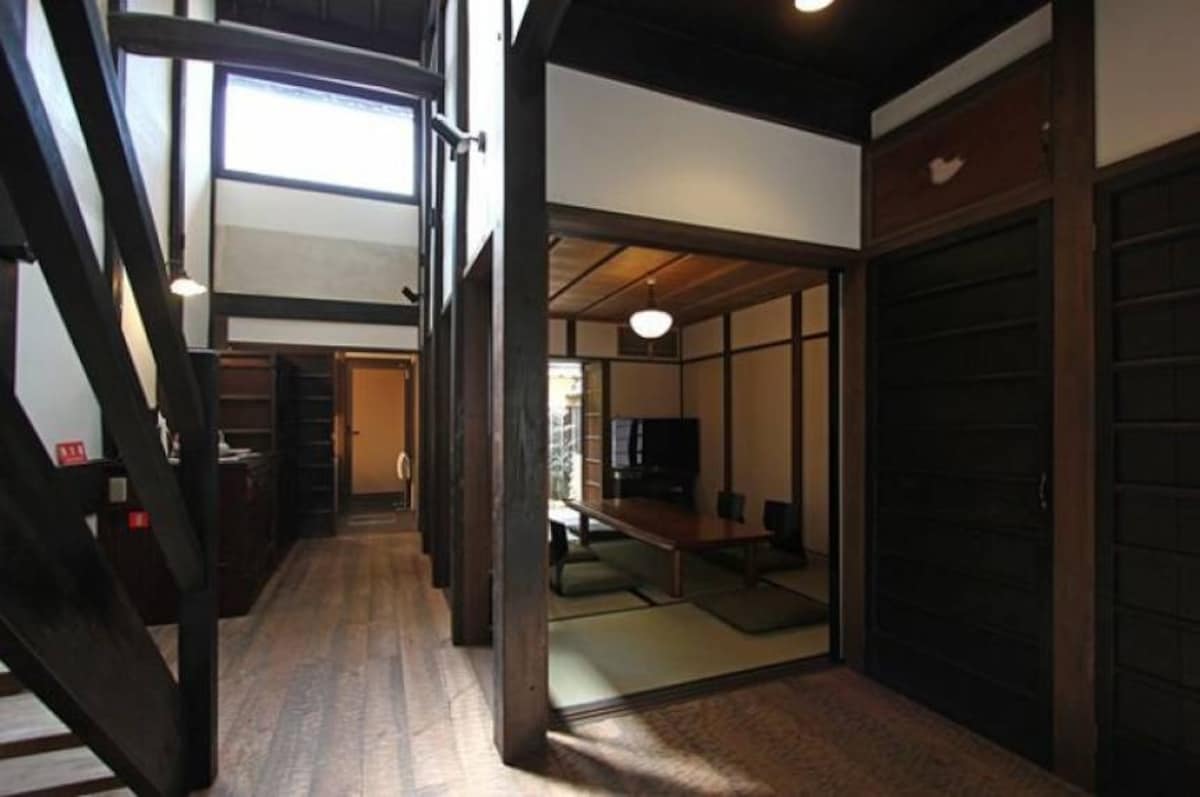 Machiya Residence Inn Kyoto is an inn chain in Kyoto where you will get to stay in Kyoto's traditional houses. A total of 14 branches are located in the city area, and among them is the Machiya Residence Inn Yuusai Hatoba-an.

Located just five minutes from Sanjo Ohashi Bridge, the historical streets around the inn make you feel like you always belonged in Kyoto. Machiya Residence Inn Yuusai Hatoba-an is in a building constructed about 1,200 years ago. The antique building was renovated and only a group can stay there each night. The different branches located around Kyoto hence allow a different experience.

The entire house is at the disposal of guests, and its design completely replicates ancient Kyoto houses. Fireboxes are located in the room and these are things you cannot see in modern Japan. The stairs are also unlike contemporary versions and are all part of the Kyoto experience. Even old furniture and cutlery are available in the inn!

A total of six people can stay in Machiya Residence Inn Yuusai Hatoba-an, and the different branches cater to different sized groups. You can only experience staying in the true Kyoto houses at Machiya Residence Inn, and numbers are limited so make sure you reserve them early!
6. Hotel Anteroom Kyoto
Hotel Anteroom Kyoto opened in 2011 and is a hotel that is almost like an artwork itself. The lounge, art space and rooms are all filled with various types of inspiring art.

The art gallery, Gallery 9.5, will welcome you once you step into Hotel Anteroom Kyoto. It is named as such because the hotel is located between Kujo and Jujo, which means 9th street and 10th street respectively. Paintings and sculptures created by local artists are placed on display at Gallery 9.5 and you can view them for free.

A total of 61 rooms are available, which are compact and designed in a simple style. Basic amenities are provided.

The lounge is also filled with artwork as well as a library of guidebooks. There is also a bar located there, with various choices of drinks and food. Local artists will come and perform their music for free at the bar at night and is a splendid place to spend a relaxing night with friends after a trip around Kyoto. Apart from that, the restaurant, Anteroom Meals, in the hotel provides fantastic breakfast too. For those who want to spend an artistic experience in Kyoto, this is the ideal hotel for you!
5. Guest House Na-No-Hana
Guest House Na-No-Hana is a guest house exclusive to females only. Popular with travellers on both business trips and vacations, it is a quiet and clean accommodation that promises safety. It is located about 10 minutes from the Karasuma Line/Tozai Line at Karasuma Oike Station.

Various plans are available in Guest House Na-No-Hana. One of them is the dormitory-style room that can be as cheap as ¥3,000 (about US$29). Each bed can be covered with a curtain so privacy is well maintained in this room. There are also private rooms provided which also come at a reasonable price of ¥7,000 (about US$69). Basic amenities are provided too.

Located close to the train station and popular tourist spots, this is definitely a wonderful choice when travelling to Kyoto.
4. The Screen
The Screen is a hotel located seven minutes from the Keihan Railway Jingu-Marutamachi Station by foot. It is an accommodation that allows you to have a comfortable rest and experience interesting Japanese culture.

A total of 13 rooms are available in The Screen, worked on by various creators to design a never-before experienced atmosphere. Seen in the photo is the lounge, designed in a chic manner yet with a touch of Japan.

All the rooms in The Screen are equipped with a Jacuzzi bath, allowing you to have a luxurious rest in your room. Each room is designed based on a different concept—including Japanese traditional rooms, forests and the Kyoto atmosphere. Furthermore, a private lounge and sky lounge is available at The Screen where you can enjoy a great night view of Kyoto.

The Screen was listed in the Michelin Guide and is extremely popular amongst tourists so make sure you book your room early!

For the rest of this list of incredible accomodations, read the full article from Trip101 via the link below.