Onsen & Karaoke: Sing While You Soak!
For some people, Japan's onsen hot springs present a problem. On one hand, they want to experience this undeniably enjoyable part of Japanese culture. But on the other, they don't feel comfortable being naked around strangers. Luckily, there's an option that lets you have your geothermally heated cake and eat it too!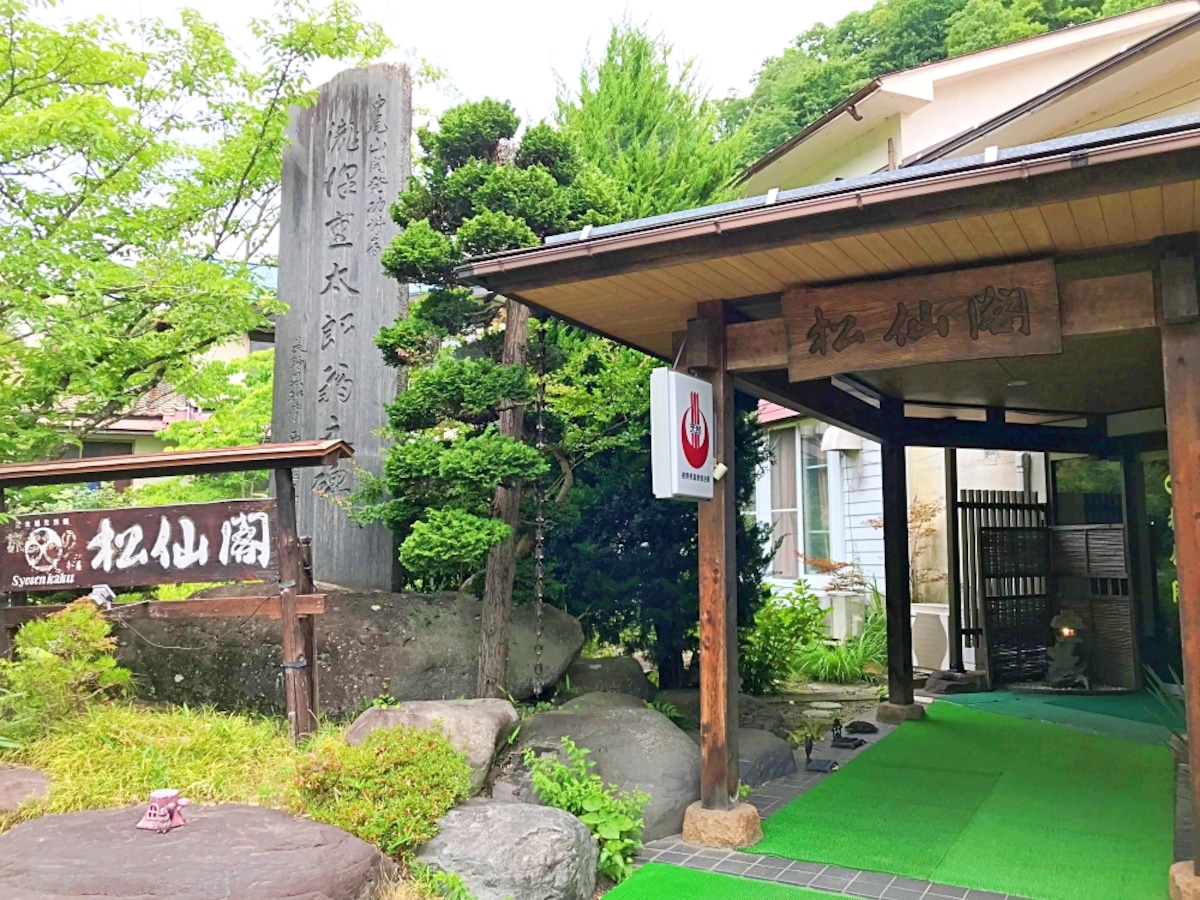 The answer is kashikiriburo, where you or your group (typically couples or a family) have a private hot spring bath all to yourselves. And if you're going the kashikiriburo route, we recommend choosing one that lets you indulge in another fun Japanese tradition that can sometimes feel a little embarrassing for the uninitiated: karaoke.
The folks over at SoraNews24 recently came across this unprecedented combination at Shosenkaku, a ryokan (Japanese inn) in Nagano City. Shosenkaku looks like any other rustic ryokan from the outside—and actually from the inside too—with one exception... a bathing room that comes with your own private bath and karaoke machine.

The inn's private bath features its own karaoke machine. A lot of onsen resorts have karaoke lounges on their premises, but this was the first hot spring they (and we) had ever heard of where you can belt out a tune while you're taking a soak, so the reporters signed up for a one-hour kashikiriburo session right away.
Granted, it's not a super high-tech unit like you'll find in the karaoke parlors of downtown Tokyo, but it's a legitimate karaoke machine, positioned so that you can see the screen/lyrics through the glass that separates the tub and changing area.
The old-school setup doesn't sport a remote control, so you'll want to input a couple of songs before hopping in the tub. The reporters from SoraNews24 picked out a few of their favorites, and with their set list ready to start they headed toward the tub. The opening notes of their first selection came forth from the high-quality speakers mounted on the walls!
So what's it like singing in an onsen? Incredible! You know how the echo you get from singing in the shower makes you feel like a pop star in the recording booth? The larger venue of Shosenkaku's kashikiri bath makes it feel like you're performing in a full-on concert hall.
Like all kashikiri onsen, Shosenkaku's can be used by groups, and the maximum capacity of the karaoke bath is six people. But whereas most inns charge a supplementary fee for their kashikiri baths, Shosenkaku's is free for guests staying at the hotel (which has an English website, by the way).
The karaoke bath is also available to non-guests for ¥2,000 (US$18) for the hour, so whether you're staying the night in Nagano or just passing through, this is a great place to relax and soothe your travel-weary muscles to a soundtrack of your own making.

For more photos of Shosenkaku and its location, be sure to read the full story below from Sora News 24!