New Cat Café Has Historic Style
Cat cafés have joined revolving sushi restaurants and karaoke joints as a quintessential feature of the urban landscape in Japan. However, most of these cafés opt for the sort of interior you'd find in a California coast restaurant or a British tearoom. But soon Tokyo will have a cat café that is Japanese in terms of both concept and aesthetics.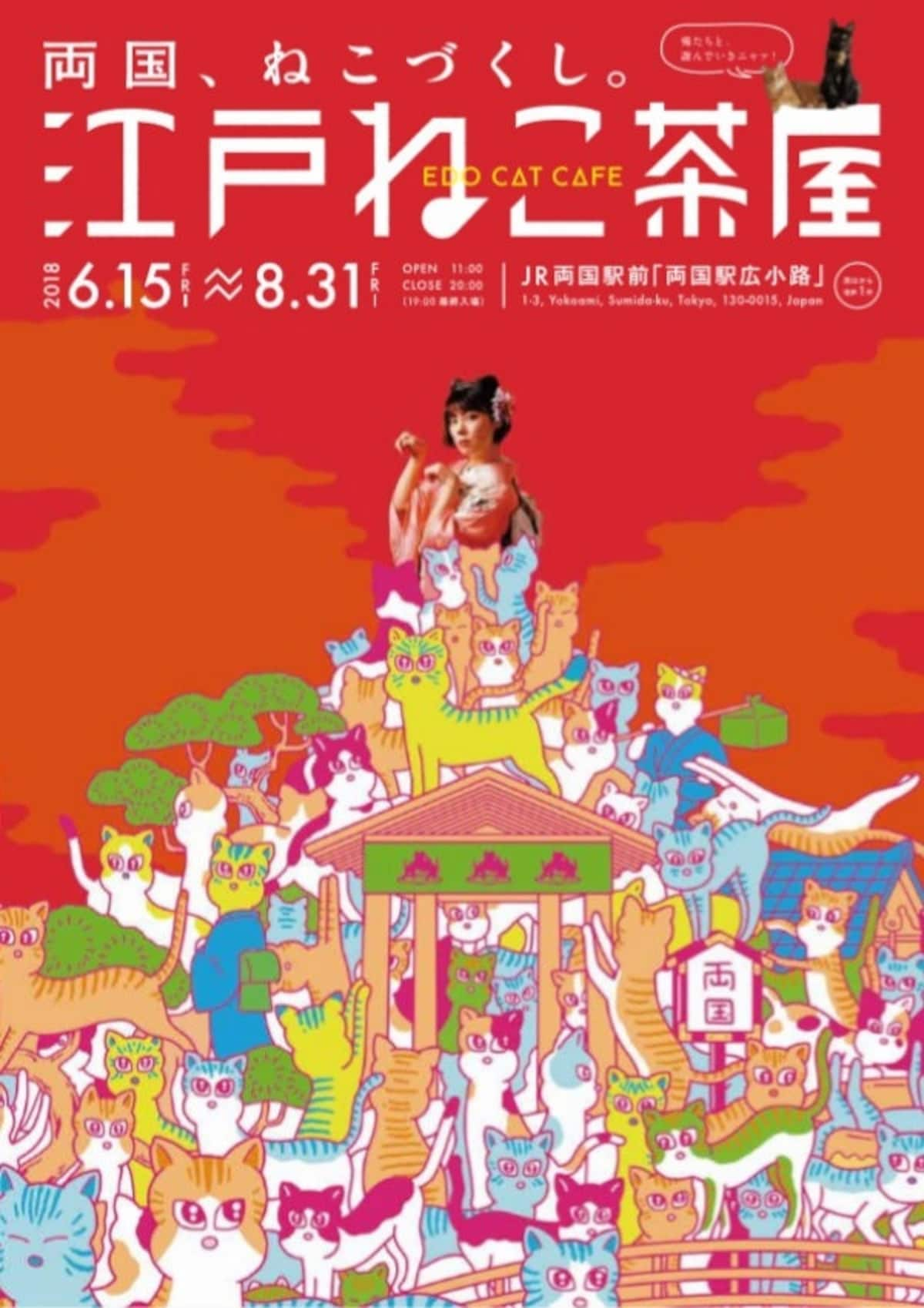 Sharing the first part of its name with the feudal-era name for Tokyo, the Edo Cat Café takes its visual cues from ukiyo-e woodblock prints from the tail end of the Tokugawa shogunate. The interior of the facility consists of multiple areas representing aspects of daily life in the Edo Period (1603-1868), such as the Neko Chaya (Cat Teahouse), Neko Nagaya (Cat Rowhouse), Neko Yukaku (Cat Pleasure Quarter), Neko Furo (Cat Public Bath) and the Neko Jinja (Cat Shrine).
The map above suggests a spacious area for humans and cats to mingle.

While cat cafés are popular as places where one can sample the experience of having a pet, Edo Cat Café can help you make it a permanent part of your life! Many of the café's animals are rescue cats, and the organizers are hoping that some smitten customers will end up adopting the kitty that charms their hearts.
Even if you're not ready to make the leap to pet ownership, you don't have to go home empty-handed. You can get your fortune told via an omikuji paper at the Cat Shrine, and there's also a gift shop selling exclusive (and cute) merchandise including T-shirts…
… and ceramic dishes.
You can also find tenugui decorative wrapping cloths...
... and adorable cushions!
There's also stickers, and a portion of proceeds will go to feline animal welfare programs.

The Edo Cat Café is conveniently located right next to Ryogoku Station, making it easy to combine with a visit to the Ryogoku Kokugikan sumo arena, the Edo Tokyo Museum or the Sumida Hokusai Museum. While the Edo Period itself lasted nearly 300 years, the Edo Cat Café won't enjoy the same longevity—it opens on June 15, 2018, and closes for good on August 31, 2018. So if you want to enjoy samurai-style cuteness, you have to act fast!