14 More Places To Visit in Osaka!
14. The Ritz-Carlton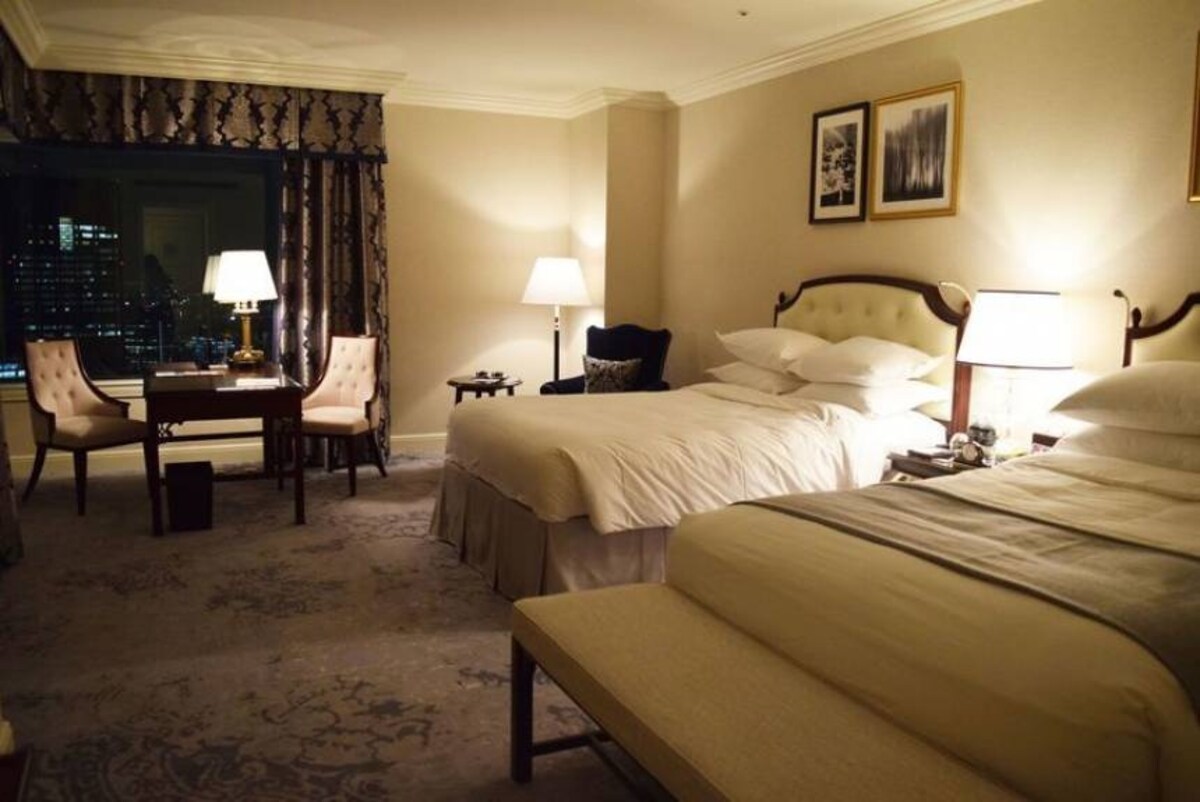 Sure, this isn't a place to visit so much as it is a place to stay, but still! The Ritz-Carlton in Osaka is conveniently located just five minutes from Kitanishi Station by foot. The hotel was designed under the concept of an 18th-century English mansion, and thus looks extremely stylish. The Club Lounge serves up some amazing fare regardless of what time of day it is, with an impressive selection of western favorites. The rooms also overlook the city, and provide an incredible view at night time. If you're looking to live in luxury, look no further!
13. Sakai Alphonse Mucha Museum
The Sakai Alphonse Mucha Museum is located just six minutes from Sakaishi Station. Here, over 460 different pieces from the legendary artist are on display throughout the year. Whether you're a fan of his work or as yet uninitiated, Mucha's iconic Art Nouveau style will leave you stunned.
12. Expo City
Expo City is one of the largest scale multi-purpose facilities in Japan. One of the most popular sections in Expo City is the Kitano Ace One, a huge supermarket with food products from all over the world, meaning you can travel the globe culinarily without leaving the confines of the city! A wide range of products can be available at extremely reasonable prices, and they become even cheaper during the outlet sales!
11. Submarine Bar Shinka
Submarine Bar Shinka is located just six minutes from Tanimachi 6 Chome Station. This bar is extremely unique, since (as the name would imply) it's designed to resemble the interior of a submarine. Even at the entrance, it feels like stepping into a whole different world—a huge metal door separates the dreamy atmosphere of the dark bar from the outside world. With a good selection of drinks and a unique concept, this is one bar you should definitely visit while in town!
10. Amami Onsen Nanten-en
Amami Onsen Nanten-en is located just two minutes from Nankai Koya Line Amami Station. Surrounded by greenery, the structure of this hotel has a history of several hundred years, and has witnessed some truly historic events in its time. In fact, the hotel compound was designated as a Registered Tangible Cultural Property in 2003, making it more than worth a visit.
9. Minoo Park Insect Museum
Minoo Park Insect Museum is located about 15 minutes from Minoo Station. Over 6,000 distinct species of insects are contained inside, ranging from butterflies to beetles and beyond! Japanese children love insects, which makes this museum the perfect option for those traveling as a family.
8. Shikitsumatsunomiya Okuninushi Shrine!
Shikitsumatsunomiya Okuninushi Shrine is located just 3 minutes from Daikokucho Station. This shrine is extremely crowded during festival seasons like New Year, and is famous for having the tanesen, a charm said to provide fortune and good luck. Be sure to pick up your own if you visit, and maybe you'll find fortune in the future too.
Tsurumi Ryokuchi Park
Tsurumi Ryokuchi Park is the place where the International Garden & Greenery Expo was held in 1990. Many of the compounds that were used during the Expo can still be found on the park grounds, which means the whole area is a great '90s throwback. One of the most popular spots to snap a shot is in front of the iconic windmill, especially when the surrounding flowers are blooming!

For the other exciting entries on the list, read the full article from Trip101 via the link below!