8 Places To Visit On Okinawa's Main Island
Made up of 159 islands, Okinawa is the southernmost prefecture in Japan. Well-known for its beautiful beaches, it is one of the top resort destinations in the country for visitors looking to relax with sand and surf. From capital of Naha to hidden sights around the island, there is plenty to see and experience in this sunny spot!
8. Explore Kokusai Street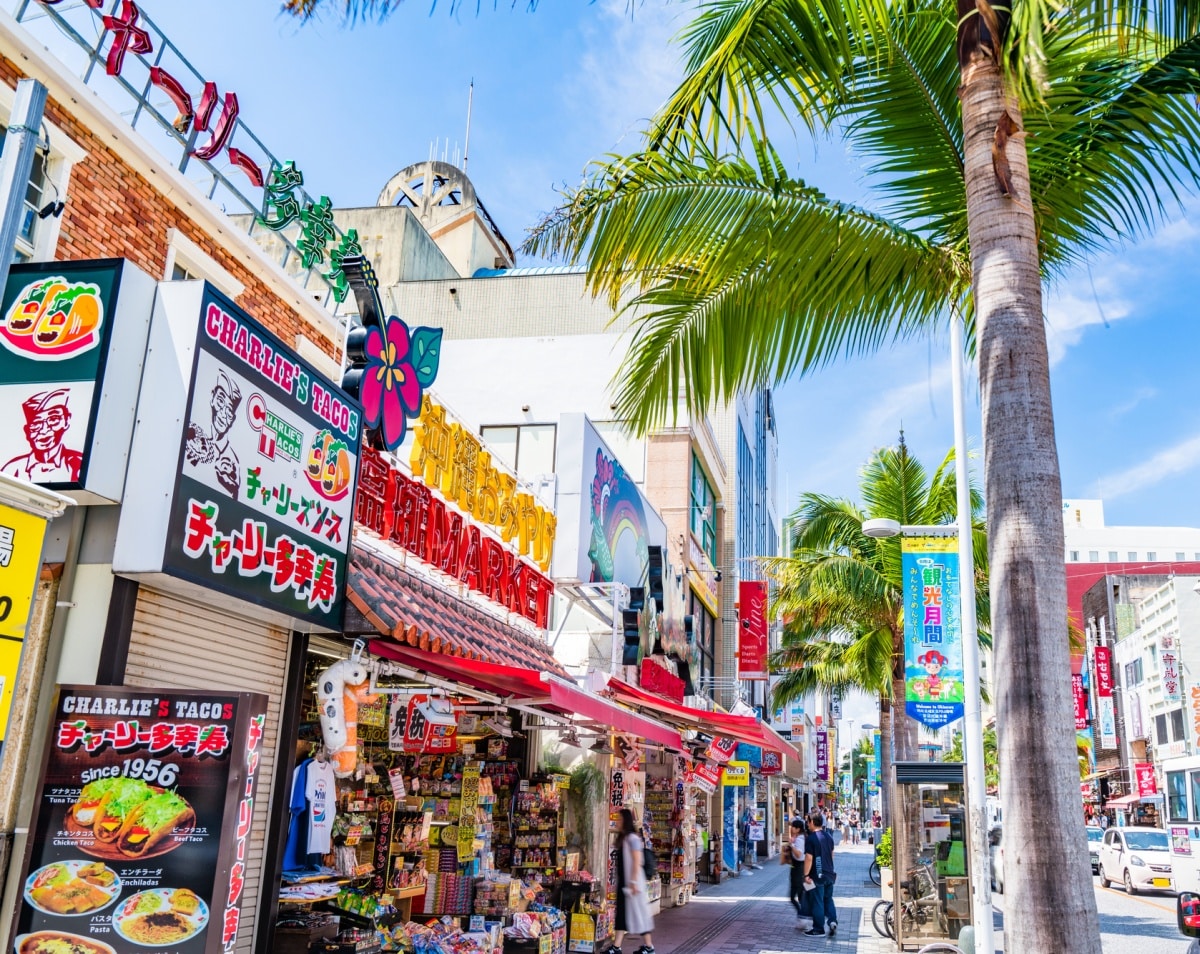 When visiting Okinawa, you definitely have to visit Kokusai Street. Located in central Naha, Kokusai Street is the biggest shopping area in Okinawa and it is lined with tons of eateries, shops and markets. The 1.6 km-long street can be accessed from Kencho-mae Station, Miebashi Station or Makishi Station on the Okinawa Monorail. One of the best spots to check out is Kokusai Street Yatai Village, a foodie street that opened in June 2015, where you can enjoy numerous Japanese foods including sushi and teppanyaki grilled delights at the yatai (mobile food stalls).
7. Learn about the Ryukyu Kingdom at Shuri Castle
Shuri Castle is a UNESCO World Heritage Site that truly showcases the best of Okinawa's history. The islands used to be known as the Ryukyu Kingdom before becoming part of Japan, with a distinct culture and political system influenced by Japan, Korea and China. Shuri Castle is said to have been built in the 1500s, and it is now a museum that displays various artifacts from ancient Okinawa. The architecture of the castle itself is stunning, with intricate designs and vibrant colors that will surely enchant you. Located within Shurijo Castle Park, it is just a fifteen minute walk from Shuri Station.
6. Only in Winter: Meet Wild Humpback Whales
While many associate Okinawa with summer fun, there are also experiences that you can only enjoy in winter, including whale watching. Every year between January and March humpback whales visit the warm waters around Okinawa to breed and raise their young. These creatures can be up to fifteen meters long and weigh over 27,000 kilos. There are many companies in Okinawa that organize whale-watching tours, so you can meet these beautiful creatures (from a safe distance!)
5. See One of the World's Rare "Salt Rivers"
The Shio River—which quite literally means "salt river"—stretches for just 300 meters, along National Route 449 towards Churaumi Aquarium. About 100 liters of freshwater and seawater spring out every second to form this odd waterway. Although on the surface it might look pretty normal, it has actually been selected as one of Japan's natural monuments and is an extremely rare phenomenon. It is still unclear exactly why seawater springs out to form this river, as usually this only occurs in places with very low rainfall, an issue that Okinawa does not have.
4. Chill at the Naha Pacific Hotel Okinawa
Located just ten minutes from Naha Airport by car, the Pacific Hotel Okinawa is the biggest city resort hotel in Naha, with great ocean views. Furthermore, the hotel is only an eight minute walk away from Naminoue Beach, the closest beach to central Naha where you can enjoy diving and snorkeling. It is also just five minutes away from Kokusai Street by car, so you can easily go shopping and explore the markets.